On 23th March 2021, Sangfor hosted their 13th Sangfor Partner Summit in China, with more than 800 core partners invited to share and empower their businesses around cloudification and "XaaS-ification". Sangfor also officially unveiled their "Sangfor Cloud Ecosystem Partnership Program", where Sangfor Cloud will take three major steps to fully upgrade their capabilities and empower their partners to create a new open, cooperative and innovative cloud computing ecosystem to drive digital transformation for our users from various industries!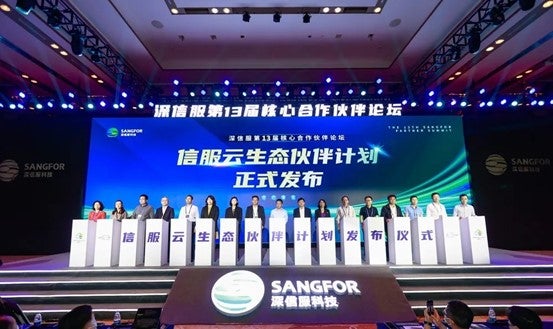 Sangfor's CIO, River He said, "In 2020, the pandemic has brought great uncertainty to the IT industry, which has also led to the decrease of investment in heavy assets in customers' digital construction, and they are more inclined to asset-light, service-oriented delivery models. Partners need to have a more agile way to adapt to the needs of users, taking the initiative to evolve and accelerate innovation to keep up with the changes of the times. Sangfor will also embrace the trends of cloudification and "XaaS-ification"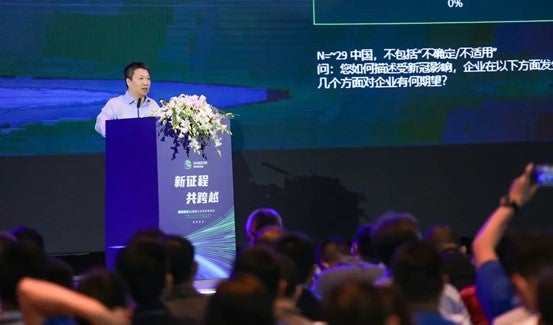 Sangfor CEO River He
Embrace Cloudification
Cloudification refers to the provision of multiple cloud infrastructures for digital services like cloud security protection. Sangfor provides cloud products and managed cloud services in two ways, to cover the most scenarios, except public clouds.

Managed Cloud provides complete ownership or control of cloud assets. Sangfor's vision of Managed Cloud is to be a digital-retail store providing a wide range of products to cover all customer needs and services. 


Embrace XaaS
XaaS means everything as a service. Sangfor products and services provide remote and online service delivery through cloud technology.

On 5th January 2021, Sangfor announced that Sangfor Access, our Secure Access Service Edge (SASE), is expanding its global services in the Asia-Pacific region. A new point-of-presence (PoP) setup established in Hong Kong will improve global connectivity for enterprise and other businesses in Hong Kong, and prove Sangfor a leading SASE provider in the APAC region.

Sangfor Access is a SASE service, and a combination of services, performance and scalability, provides unified management of users, security policy enforcement and ensures secure internet access for applications and data. Sangfor Access delivers cloud-based services, ensuring a safe connection for remote users, and unified management of security policies for administrators.

Sangfor has launched Managed Cloud Security two years ago, and constantly upgrades our protection effect by iterating our back-end capabilities through the human and artificial platform. Sangfor will also launch a series of XaaS services such as endpoint protection services, cloud detection and response services, authentication security services, and software-defined wide area network services. And every XaaS business we develop will engage our partners in depth, and jointly deliver service value to users through the back-end cloud platform.
 
In terms of virtual desktop XaaS business, Sangfor has launched DaaS (desktop-as-a-service) business in cooperation with operators. Users have also put forward requirements for endpoints to be delivered through the cloud in the process of digitalization. The pandemic has also accelerated the process of desktop-as-a-service. Users can quickly obtain on-demand desktops and get a consistent office environment and office experience anywhere through DaaS. Sangfor not only cooperates with operators to provide DaaS services, but also provides DaaS services in the Managed cloud built with our partners.

Over the past 20 years, Sangfor's growth is due to the full support of their partners. Digitization and cloudification trends have allowed Sangfor to continuously embrace change and transform into a cloudification and "XaaS-ification" company. "Making digitalization easier and more secure." is Sangfor's mission for the next exciting 20 years!
---