SDDC is the Cornerstone of Digital Manufacturing
Traditional IT solutions leave an decreasing number of expert administrators struggling with an increasxxing number of time consuming and costly resources and data analysis, expensive and slow on-site support from vendors, slow application response time and low security and productivity for both white collar employees and in the production area.
Sangfor SDDC is the solution to the issue of Manufacturing transformation. Use the application and management platforms to gain full control over daily O&M, production and business operations.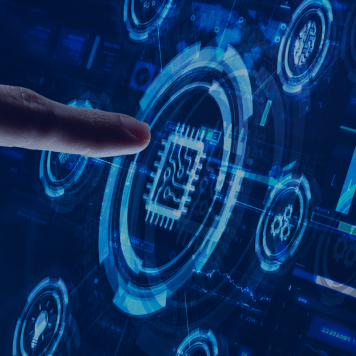 Transformation of the Traditional Manufacturing Industry
Sangfor's Industry 4.0 meets business trends and challenges head-on by transforming traditional manufacturing to a "smart factory" using automation, simulation, integration and the best cyber security and cloud computing the industry has to offer. We are now seeing more product customization and personalization, improved production efficiency and more powerful operation and management in the manufacturing industry.
New Expectations for IT Capabilities
These new trends are presenting real challenges to the current IT infrastructure, as administrators struggle with maintaining business continuity, resource flexibility, asset security and higher complexity of management and operation.


Asset Security
Asset Security
Sensitive documents ,data leakage and loss will damage enterprise reputation and competitiveness


Business Continuity
Business Continuity
These new trends are presenting real challenges to the current IT infrastructure, as administrators struggle


Higher Complexity
Higher Complexity
Different applications, appliances, sensors and data will make IT infrastructure more complex with the need for more skilled IT staff


Resource Flexibility
Resource Flexibility
The IT resources are similar to AWS and the flexibility can meet various concurrency performances and data volumes
What are Sangfor's Core Capabilities?
Sangfor third-generation HCI provides simple-to-use stability for compute, storage, network, security and management. Enjoy comprehensive reliability for business-critical applications, immediate data recovery in an emergency, industry leading performance, unparalleled visibility and manageability, and of course, end-to-end security.
Sangfor Solutions

Internet Risk Management Solution
By deploying Sangfor IAM equipment in the Internet gateway of the Headquarters and branches respectively, with Sangfor CMC equipment in the Headquarters for unified management, our Customers can achieve Internet risk management from the top to the bottom.

Mobile Office Security, Convenient Access
By deploying Sangfor Mobile Office Access platform in the Headquarters, Mobile Workers can access the SSL VPN equipment of the Headquarters through a browser on their mobile clients, and the 5 security systems of the platform guarantee the entire end-to-end access process.

Multi-Level Office Network Optimization
By deploying Sangfor WANO device in the Headquarters and branches respectively, through traffic reduction, application acceleration, link optimization, traffic management and other optimization measures, it can enhance the access performance of remote branches and improve the office efficiency.
Sangfor SDDC Solution Framework For The Manufacturing Industry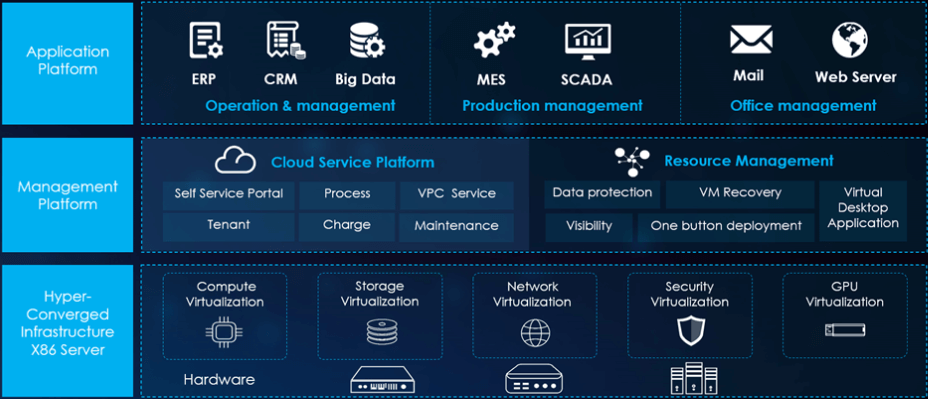 Healthcare IT Pain Points

Slow Access
To Patients' Medical Records

7*24 Service
Is Not Guaranteed

Slow Retrieval
Of CT/MRI Scan Images

Data Loss
Happened to 70% of Healthcare Organizations