Sangfor Technologies, a global leader of cyber security and cloud computing solutions, is proud to announce the construction of a brand-new, state-of-the-art R&D center. The new research & development center will elevate the company's research and innovation capabilities in the fields of cyber security and cloud computing to the next level.
Sangfor Technologies currently operates 60 branch offices with 5 R&D centers and serves more than 100,000 customers worldwide, many of them Fortune Global 500 companies, governmental institutions, universities, and schools.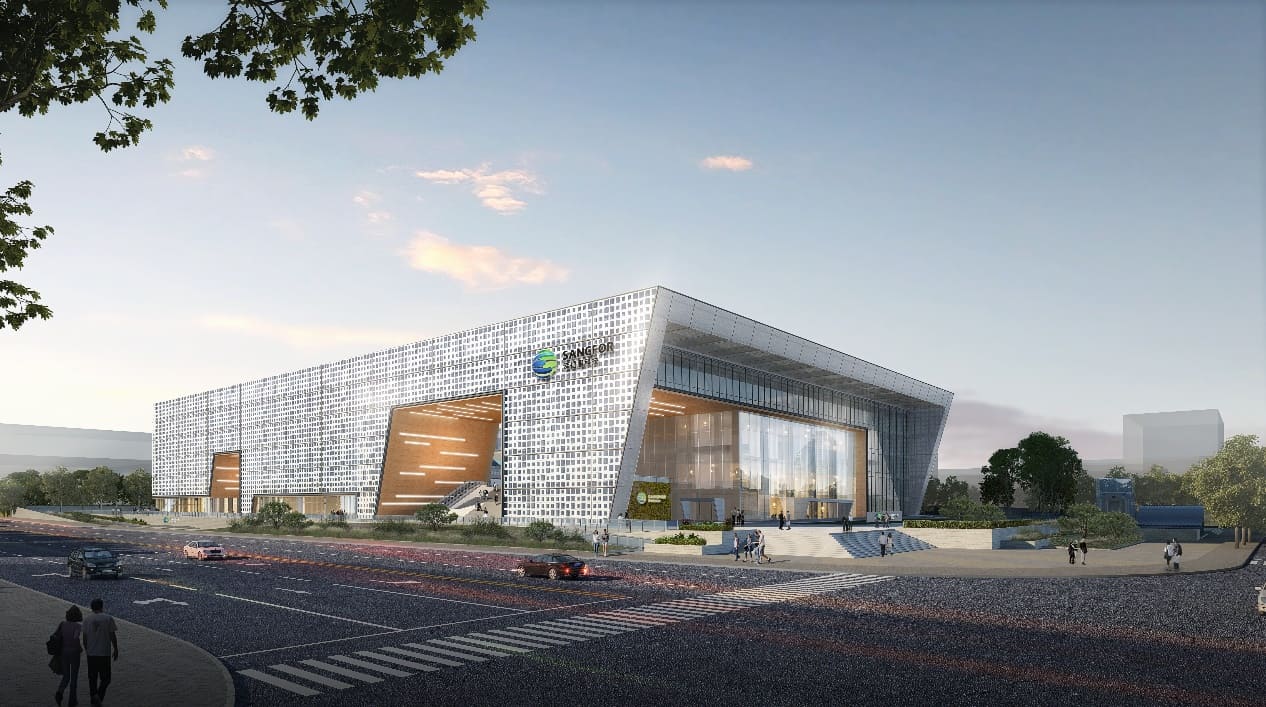 The 3D View of Sangfor's Future Research and Development Center
As a key project of High Tech Valley in China, the new R&D center emphasizes Sangfor's dedication and commitment to innovation and excellence.
Sangfor's mission – Make Your Digital Transformation Simpler and Secure - is smartly crafted in the grid-like façade design of the building. To give a digital touch, this mission is carved into 0s and 1s in black and white in this façade representing binary code.
"Constant innovation and dedication to creating value for our customers are at the heart of our corporate strategy," says Kaden Zhang, President of Sangfor International Market. "The construction of the new R&D center ensures Sangfor continues to lead at the forefront of technological innovation and deliver the industry's leading products and services."
Non-Stop Innovation
Sangfor invests at least 20% of annual revenue in R&D to enhance existing products and develop new solutions at our five R&D centers with a total of about 4,000 R&D staff. These efforts are rewarded with over 2,200 technology patents, with many more patent applications in the pipeline for 2022. These dedicated continuous innovation efforts act as fuel, resulting in new product updates every quarter and launching new products every year.
About Sangfor
Sangfor Technologies is an APAC-based, leading global vendor specializing in Cyber Security, Cloud Computing, and IT Infrastructure, founded in 2000 and publicly listed since 2018 (STOCK CODE: 300454.SZ). Visit us at www.sangfor.com to learn more about Sangfor's solutions and let Sangfor make Your Digital Transformation Simpler and Secure.