Innovation is a core value for organizations wishing to grow through the fourth industrial revolution and come out stronger and with greater value to provide for an ever-changing world. For decades the development of the world meant the simultaneous deterioration of the environment as a source of the resources extracted from it for all sorts of development purposes. Now more than ever, we feel and recognize the damage caused by inconsiderate and unsustainable living. This has sparked a worldwide movement toward sustainable development and overall living. By holding sustainability as the core value that informs all our decisions, we contribute to more energy-efficient environments, resource security, and an improved way of life.
What Does "Going Green" Mean in Sustainability?
According to thrall.org, "going green" means to pursue knowledge and practices that can lead to more environmentally friendly and ecologically responsible decisions and lifestyles, which can help protect the environment and sustain its natural resources for current and future generations.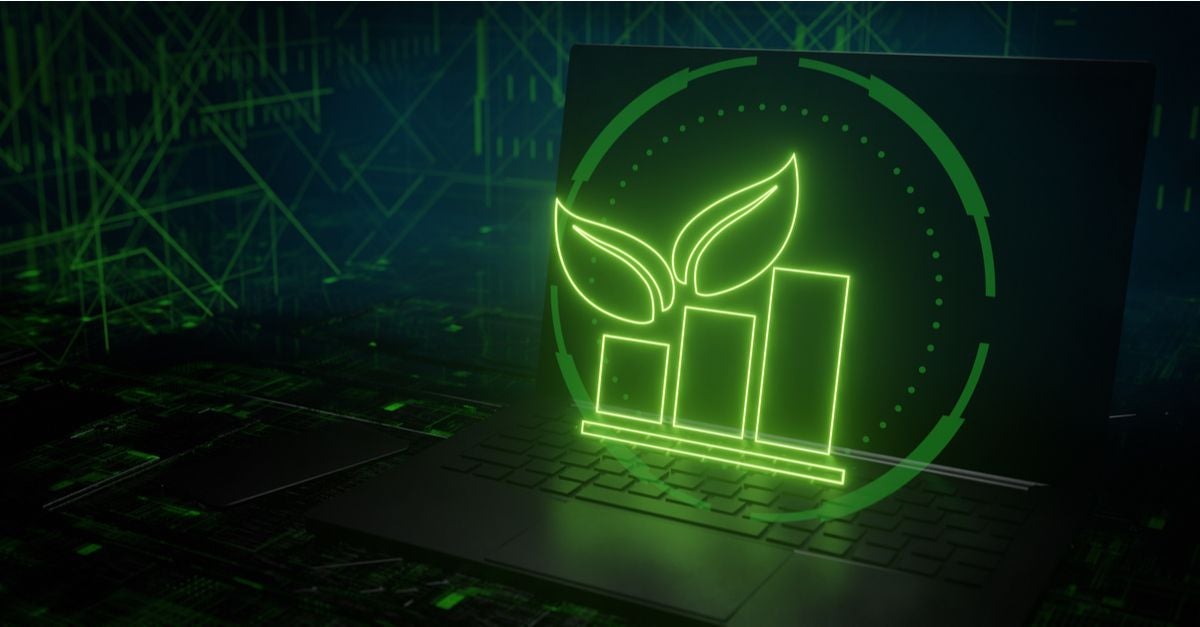 What Are Green Cloud and Green Computing?
While cloud computing refers to the use of remote computing services or IT resources such as storage, backup, servers, analytics, networks, databases, and software; Green Cloud Computing makes these resources available through less environmentally demanding and more efficient resulting methods. Medium states that "Green Cloud Computing not only provides effective processing and infrastructure usage but also saves energy. Green computing is a method of reducing the consumption of computing resources as well as the negative consequences on the environment."
The International Energy Agency estimates that 1% of all global electricity is used by data centers and that by 2025, data centers will consume 1/5 of the world's power supply. The majority of the energy demand comes from powering the servers, but they in turn produce heat and need to be cooled. The carbon footprint created by data centers can be lowered through cloud computing strategies, and by green effort inclusion in those strategies.
"In conventional IT sectors, on-premises servers were used for a lot of computation, which required a lot of planning, high expenses, and a lot of storage. It also resulted in a high level of energy usage. To avoid all of this, cloud computing was created, and numerous difficulties were solved as a result of its on-demand and pay-as-you-go service," Medium explains.
Green Cloud Computing provides solutions for the high costs of acquiring and maintaining infrastructure, as well as the emissions generated by their usage.
Computing structures such as Sangfor's Cloud Platform cater to business and IT needs while reducing the infrastructure demands and as a result, the energy usage of organizations that use our cloud platform. with the right cloud vendor stakeholders can put their minds at ease because platforms such as Sangfor's Cloud place emphasis on security and reliability with a built-in security module to protect the data center with fault monitoring and self-healing capabilities, to ensure continuous and reliable operation of the business. Furthermore, choosing the right vendor allows for coverage over maintenance, and affordability as businesses can tailor their subscriptions and scale as they need.
Toshiba is a leading appliances company that faced challenges such as remote workforces, lack of network visibility, data security, and complexity of infrastructure in management planning. Sangfor's Cloud Platform provided solutions that included secure SaaS application internet access, user identity-driven policies, and more, all while decreasing Toshiba's infrastructure obligations.
The use of Green Cloud Computing strategies displays positive results not only for the environment but for the organizations that implement them too.
What Are the Organizational Benefits of Green Cloud Computing?
Some of the benefits for organizations that acquire green cloud computing strategies include:
More effective processing of information
No infrastructure expenses, or fewer expenses for those who use Hybrid Cloud Strategies
They can claim green status. Organizations that can display sustainable business practices ad strategies have an enhanced brand image
Saving of costs due to improved resource management
Reduction of reliance on natural resources
Reduces long-term operating costs
What Are the Environmental Benefits of Green Cloud Computing?
The environment can benefit in many ways from businesses pursuing green efforts, such as cloud computing:
A reduction in carbon footprints
Renewable energy sources
Reduced energy usage
Ensures a Future For All- "Regardless of who we are, where we live, and what we do, we all have a moral obligation to each other, our future generations, and other species to sustain the planet. Our present choices and actions have huge long-term impacts on future generations. Practicing sustainability ensures that we make ethical choices that bring a safe and livable future to everyone." Blue Glacier
Reduces waste
Conclusion
Green Cloud Computing efforts are a step towards sustainable business technology operations. They can benefit both the environment and the businesses that use them from an infrastructure perspective to data efficiency and energy-saving perspectives.
Green Cloud Computing is a key part of organizations reducing the carbon emissions produced by data centers, and therefore our overall carbon footprint. This reduction is necessary for maintaining a sustainable world, and an innovative business.