Sangfor NGAF Receives AAA Rating from CyberRatings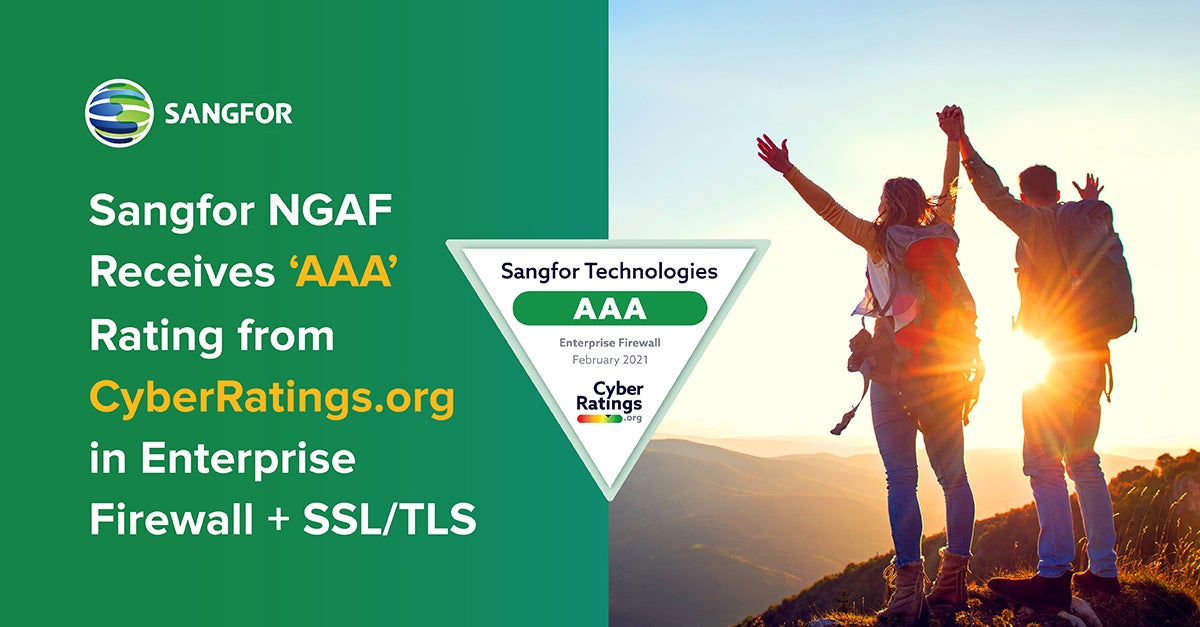 Sangfor is proud to announce its AAA rating in CyberRatings.org's 2021 Enterprise Firewall+SSL/TLS Product Ratings, released on the 18th of February 2021. Sangfor NGAF provides the best of breed protection and efficiency, achieving the highest security effectiveness score at 99.7%. The total of cost of ownership (TCO) surpassed some of the best price points amongst the group of eleven vendors rated.
Click here to learn more.
Sangfor Technologies Announces the Winners of 2020 Global Partner Awards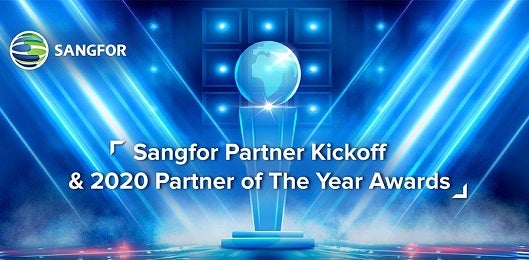 Sangfor is proud to announce the winners of their 2020 Global Partner Awards, a yearly event honouring the achievements of Sangfor's most excellent partners from across the globe! Sangfor and its partners offer a wide variety of security, cloud and optimization solutions for industries like government, finance, manufacturing, education, and healthcare. For a dynamic, comprehensive and innovative solution that you can trust, smart enterprise chooses Sangfor.
Click here to read.
Stepping into the New Era of Cloud with Sangfor HCI and SCP 6.2.0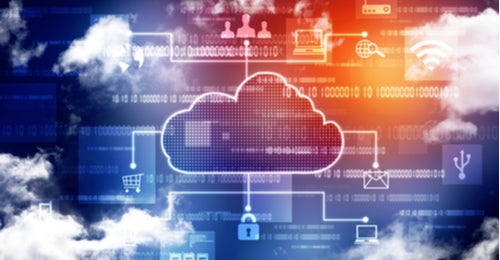 Containerized workloads can be instantly spun up and run across different environments, be it on-premise private cloud, public cloud or edge locations. But change doesn't happen overnight, and virtual machines will be playing a major role in running enterprise applications for the foreseeable future. No matter if it's container or VM, the requirements for infrastructure stay more or less the same, requiring reliability, security, scalability, performance. To effectively address these requirements, Sangfor has released the latest version of their HCI & SCP platform that natively support VMs and containers, with significant enhancements of reliability, security, performance and operability.
Click here to read.
Sangfor Platform as a Service PaaS Powers Business Transformation like Never Before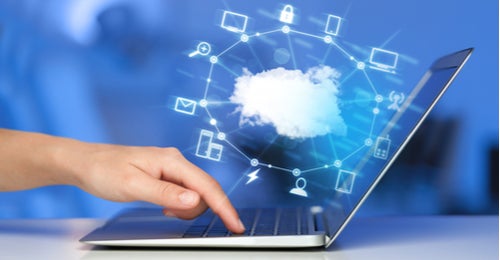 Sangfor Technologies announced the newest version of Sangfor HCI & SCP (Sangfor Cloud Platform), version 6.2.0, now with Platform as a Service (PaaS) capabilities. Sangfor's Platform as a service (PaaS) helps customers manage, develop, and run applications without building or maintaining a more traditional and complex infrastructure.
Click here to read.
Kubernetes - The Kingpin of Future Application Development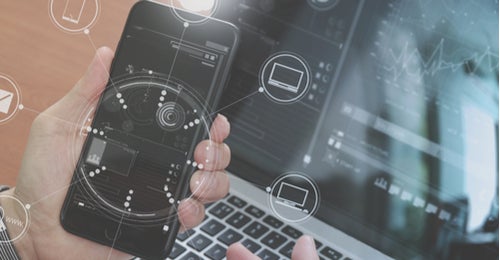 Initially released in 2014, and formerly known as Borg inside Google, Kubernetes are now taking over the world of application development in a swift and unstoppable way. Its many benefits include declarative deployment, fault tolerance and auto-scaling, and Kubernetes take infrastructure complexity out of the equation for application development. Developers no longer worry about underlying infrastructure running their applications, making DevOps possible and streamlining the application delivery process.
Click here to read.
The Basics of Authentication in Cyber Security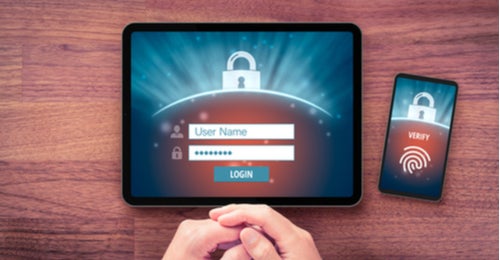 The concept of authentication has become incredibly complicated with the advent and use of the internet in daily life. Administrators sit behind screens, unable to verify the identity of invisible users by sight, name or signature – now they use technology to protect their networks from those with the desire to bypass authentication methods with malicious intent. Let's go through some information on digital authentication in order to learn what works and what doesn't, and how authentication needs to evolve to support our online future.
Click here to read.