2020 is on fire! Literally, with disease, talk of war, crashes, impeachments, volcanos, earthquakes, avalanches, floods, and yes, fires. If the first few weeks is any indication of how the rest of this year might go, we will all want to do some serious thinking about our personal safety-and that includes our internet security.

A disaster doesn't mean an entire region has the option of abandoning work for an unforeseen period of time. The recent outbreak of the Novel Coronavirus has slowed the normally booming APAC region to a crawl, as major construction projects, business openings, product launches, meetings, investments and numerous other industries scale back operations to give employees the option of working from home in an effort to preserve the health of their families.

People across Asia are scratching their heads, unsure how to safely and quickly connect employees to the office network and keep their communications secure as these employees work from home, home country, or remote office in an effort to avoid crowds and potential infection. Let's explore a few ways to maintain a steady, fast and secure connection for home-bound or remote employees.

Sangfor aDESK – Virtual Desktop Infrastructure
Sangfor aDesk solution, through deep integration of front and back endpoint software and hardware, has introduced a number of innovative technologies to make cloud desktop smoother, more stable, more secure and more efficient.

Sangfor aDesk provides constant, secure access to business systems for branches, traveling employees or remote workers, taking organizations to the next level of productivity by enabling restriction and control of data storage on local devices, supplying secure, authenticated and 24/7 access to business-critical applications. Multi-platform support (i.e. thin client, PC, iPad, iPhone and Android) makes aDesk highly versatile.

Sangfor SD-WAN
SD-WAN has been a hotbed of activity a promise to show us more in 2020, due to its proven ability to maximize availability, speed and connectivity for those working outside the HQ. Sangfor SD-WAN is based on Sangfor's leading VPN technology, integrated security, WAN optimization and superior virtualization technology. Sangfor's SD-WAN is designed to build a 5S branch access network for enterprise, making IT architecture simple, smart, secure, speedy and scalable and helping enterprises increase productivity, reduce costs and speed up their digital transformation.

One of the biggest SD-WAN selling points of late has been an increasing amount of built-in security. A go-to feature for branch location and edge devices, SD-WAN's ability to reach farther and faster means it requires additional security measures including traffic visibility, policy controls, and protection against the threat of attack.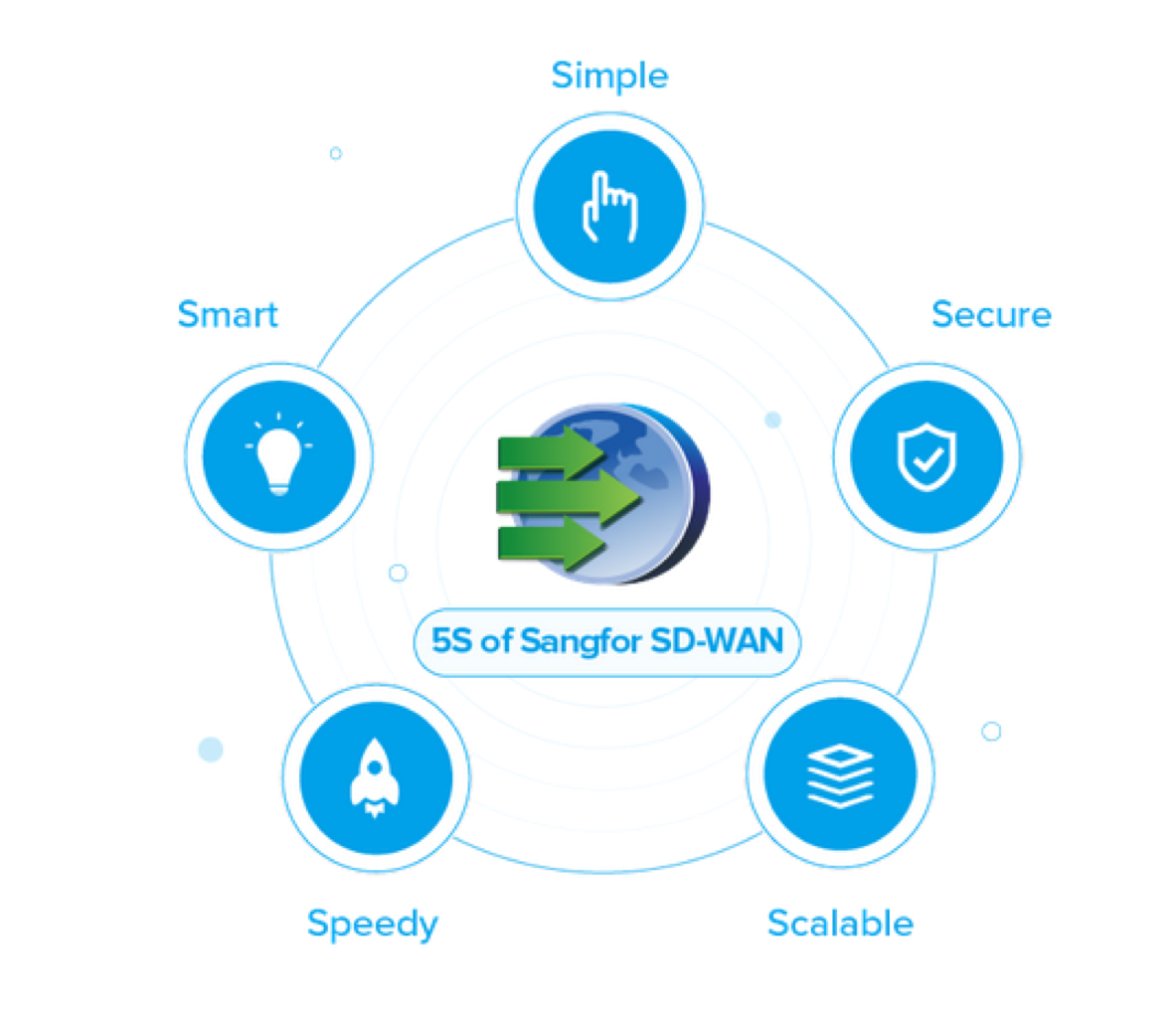 For customers wishing to take advantage of Sangfor's products & services, or for those searching for the tools like Sangfor aDESK or SD-WAN, required to secure their network, data and remote workers, please contact us today by clicking here!

About Sangfor Technologies
Sangfor Technologies is a global leading vendor of IT infrastructure solutions specializing in Network Security and Cloud Computing. Visit us at www.sangfor.com to learn more about Sangfor's cloud computing & network security options, and let Sangfor make your IT simpler, more secure and more valuable.