What is IaaS?
IaaS stands for Infrastructure as a Service, a cloud computing service. Essentially, it allows organizations to rent out certain resources, so they don't have to buy them. Some of these resources include:
Servers
Network security features
Data centers
But what is IaaS in cloud computing? Instead of spending money on building and managing your own cloud-based infrastructure – which can be expensive, difficult, and time-consuming – you only pay for whichever services you need.
In the infrastructure-as-a-service model, rather than having on-premise data centers and servers, a vendor hosts this infrastructure on the cloud, charging a fee for businesses to access and use it. That way, you'll be able to save money on purchasing things you don't need and save time and effort managing them. As a result, this will leave you with more time to focus on software applications. So, what is IaaS? In the most basic sense, it's a type of cloud computing service, but there are a few others too. The other three types are Platform as a Service (PaaS), Software as a Service (SaaS) and Functions as a Service (FaaS).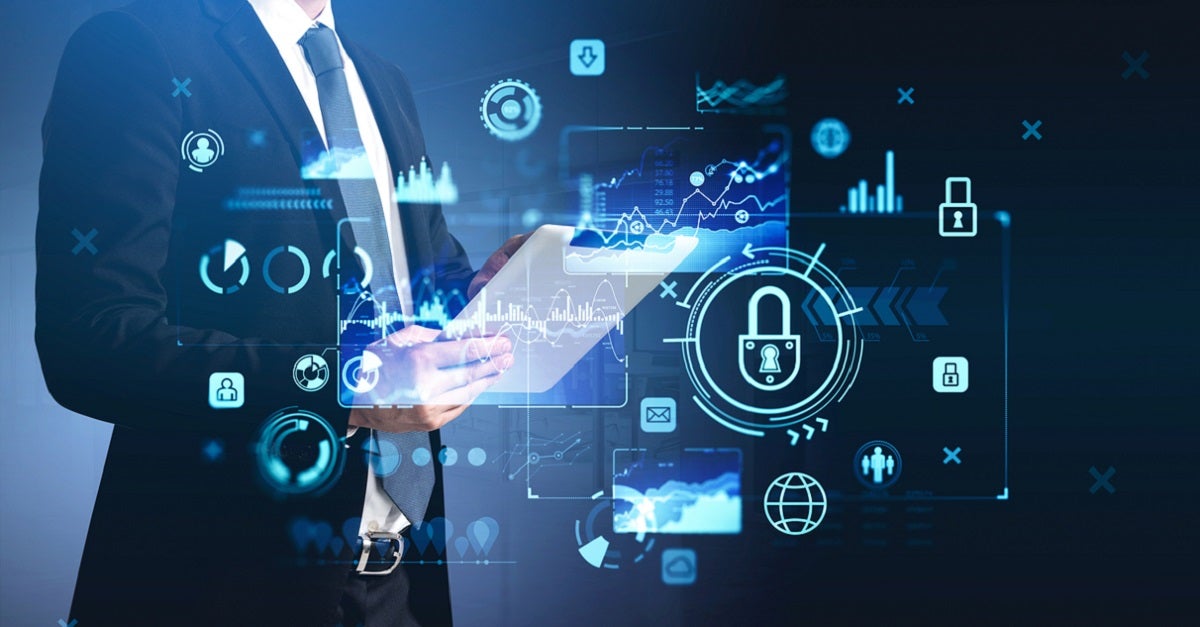 How does IaaS work?
IaaS works on the principle of a cloud provider charging a fee for businesses to access and use virtualized computing features. The vendor will manage the infrastructure and make scaling far simpler and streamlined for businesses that use it. Its providers can offer either a public, private, or hybrid IaaS model depending on the client's needs. While public clouds offer a cheaper alternative, private IaaS arrangements are far more secure, flexible, and scalable because all the infrastructure is dedicated to you, and not shared amongst a range of businesses. Hybrid IaaS models function as an intermediate and a mix of the two.
What are the differences between IaaS, PaaS, and SaaS?
As mentioned before, IaaS, PaaS, and SaaS are all closely related. In traditional, on-premise IT infrastructure, your business manages everything from applications through to storage and networking. In the SaaS model, all of this is outsourced to the cloud provider and is therefore the most hands-off model. In the PaaS model, everything apart from applications and data are managed by the third-party provider. Lastly, in the IaaS model, only virtualization, servers, storage, and networking are outsourced.
What should dictate your choices and where the major differences lie, are within how much you want to manage, and how much you want the cloud provider to manage. For example, SaaS solutions/applications are best suited for smaller businesses that want to spend less time managing their cloud infrastructure and more time growing. Bigger businesses may struggle with the lack of control that SaaS solutions offer, and instead move to PaaS, or even IaaS solutions.
What are the Advantages of IaaS?
Exploring what IaaS is should be about how it can make your life easier, and several aspects of this are worth considering – scalability, affordability, reliability, and accessibility.
Scalable Infrastructure
As a business moves forward, growing and changing, your requirements for infrastructure are bound to change – you may need more, or you may need less. Making these sorts of changes quickly, easily, and without spending excessive money is the aim, and that's what IaaS is for.
If you're using IaaS, your business will be easily scalable because you won't need to worry inrastructure. Your IAAS vendor already has all the computing resources you could need ready and waiting for you.
Affordable Cloud Computing
Maintaining servers, data centers, network cybersecurity, and so on is expensive. However, when using IaaS, the capital investment is much less. You won't need to run and maintain your computing infrastructure – there's somebody else to do it for you.
The initial costs are low, and going forward, you only pay for what you're using. In addition, you reap the benefits of having a cloud-native application without dealing with the challenges it would normally bring.
Reliable IT services
Since you're not responsible for managing and maintaining the infrastructure to keep the network up, you can rely on the IaaS vendor to ensure that everything runs smoothly. This is all guaranteed in your Service Level Agreement (SLA).
Essentially, if something goes wrong, you can rely on your service provider to fix the problem quickly and effectively. You won't be hiring any network engineer for that. Thus, providing you with reliable services is what IaaS vendor can do for you.
Globally Accessible Resources
When you have a large, well-established IaaS provider, they can offer their well configured global network at your service.
It will enable you for local processing. That means, instead of sending your customers' data through your own country for processing, you can do that in the customer's nearest location. It also safeguards you and makes you compliant with GDPR data protection laws.
How does infrastructure as a service fare in terms of cybersecurity?
One of the most important aspects of IaaS is how it operates within the world of cybersecurity.
You can rest assured that your service provider will be providing you with top-quality security – not only is it in their best interests to do right by you, as the customer, but it's also in their own best interests to keep their systems secure too, for their own sake. This is what IaaS is popular for – providing security that customers can trust.
When you're using IaaS, you won't have to worry about maintaining your systems for cybersecurity incidents and running routine tests and checks. Your vendor will take care of all of that for you, including things like:
Updating and upgrading your operating system when necessary.
Keeping an eye on patch levels.
Monitoring current and potential vulnerabilities.
Constantly running penetration tests.
These are all essential parts of running a successful IT business, and is crucial for your IaaS vendor to embrace.
Benefits of Cybersecurity Being Part of IaaS
Many of these advantages overlap with the general benefits of using IaaS. But at a glance, some of the best parts of IaaS in cybersecurity are:
You can focus on your business's operations without being distracted by being worried about security issues.
Your service provider is very familiar with the infrastructure being used since it's their own, so they're able to provide top-notch security based on knowledge and experience.
In the case of a security breach, your service provider will take care of rectifying the issue from a security perspective so you can focus on doing damage control within your company.
You don't have to employ an experienced and skilled IT team to control and maintain your cybersecurity.
You're protected by the SLA between your company and your service provider, so you have something to fall back on if things go wrong.
Final Thoughts on Infrastructure as a Service
So, is IaaS what you need to ensure your business runs effectively and efficiently? The simple answer is that you certainly could do it all yourself, but it'll take more time, more money, more staff, and more risk.
By using infrastructure as a service, you'll not only be able to use pre-existing infrastructure, servers, and data centers, but you'll also be privy to network security features too. Having all this work done for you means spending more time focusing on software and less time and money worrying about maintenance and management.
If you have any enquiries, please don't hesitate to get in touch with a member of our team.