Transitioning into a digital era, both individuals and organizations are harnessing the power of cloud solutions. Software-as-a-service, or SaaS, in short, is one of the most commonly used computing models - for both individuals and organizations. There are other less closely related options including PaaS and IaaS. One of the simplest examples of software-as-a-service is Google Drive. The powerful, cloud-based SaaS software revolutionizes the workplace with elevated shareability and accessibility.
To help you jump ahead and understand more about software-as-a-service, this is a comprehensive outline of its features and wide array of benefits.
What is Software-as-a-Service?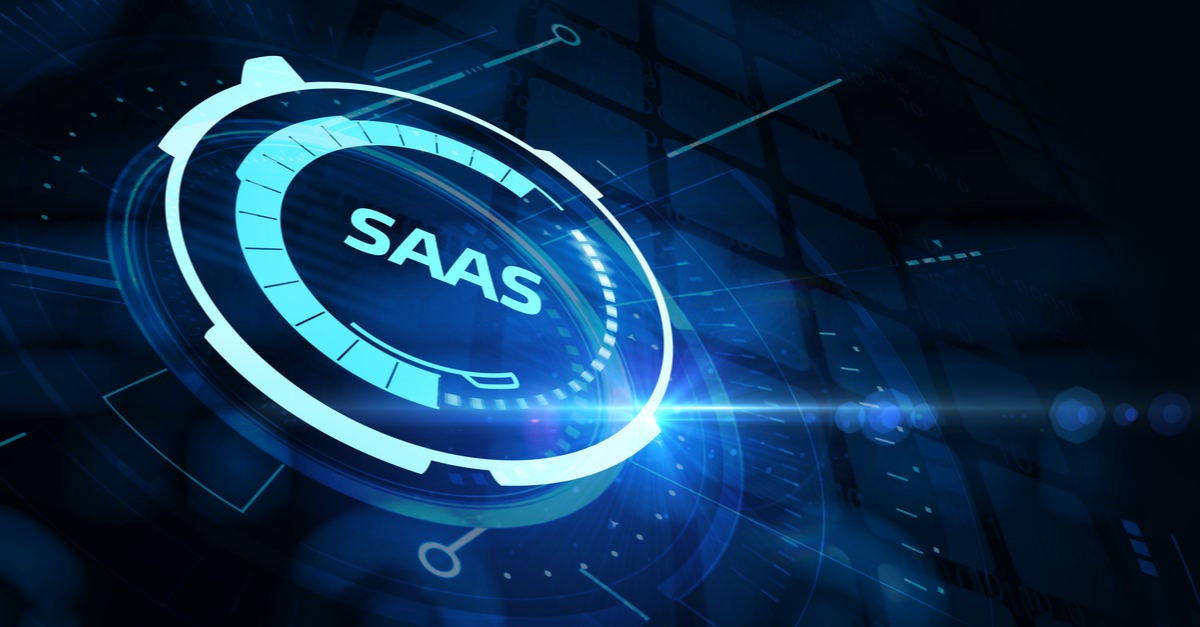 As its name suggests, software-as-a-service is a mainstream software delivery model. Applications and software are hosted remotely by a Software-as-a-service provider and made available to subscribers over the Internet. Also known as cloud-based software, users can typically subscribe to software-as-a-service applications and services with recurring fees, often based on a monthly or annual pricing model. Simply put, users and organizations rent a usage-based and off-the-shelf SaaS software instead of making a permanent purchase.
How Does SaaS Work?
Instead of providing software in the traditional form of installed files, SaaS offers applications with a hosted platform. Administrators no longer have to load files onto their actual hardware, but are granted access over the Internet. In other words, any device can get hold of a SaaS application from anywhere via a web browser. Everything is accessible from an online account provided by the software-as-a-service provider. For members in an organizational structure, availability of usage and variations of the software are distributed per their relevant access statuses.
Customers no longer have to worry about the maintenance of a SaaS software. User data will be stored locally or in the cloud provided by the third-party vendor. Both the hardware infrastructure and software are taken care of by the external service provider. To put it another way, organizations don't need to allocate resources to SaaS software management. This often results in saving costs and more time for in-house IT specialists. Organizations who wish to have peace of mind and minimal IT input are the ideal customer groups for software-as-a-service.
The Benefits of Using Software-as-a-Service
There are four notable advantages of incorporating software-as-a-service into your organization's daily operations.
Lowering Cost
Perhaps the most obvious benefit of using SaaS software is the ability to lower costs in multiple areas. First of all, organizations can save on upfront software licensing costs. With the pay-as-you-go model, customers are only required to pay for what they use. In fact, with software-as-a-service, customers can easily scale up or down according to their needs.
Additionally, the software-as-a-service model eliminates ongoing maintenance costs. It is the vendor's responsibility to manage the functionality, availability and security of SaaS solutions. Businesses with cash flow concerns can especially profit from the SaaS model by avoiding large sums spent on software installations. The multi-tenant environment of SaaS products allows the splitting of maintenance expenditure between users.
Boosting Efficiency
Handled and developed by industry champions, software-as-a-service solutions are sophisticated and ready-to-use applications. It differs from the traditional software licensing business model that requires extra time for installation and configuration on-premises. Most of the time, a SaaS product can be used within just a few minutes of successful subscription. For many SaaS solutions, all it takes is an Internet connection and a simple sign-in process for users to begin. Members of the organization are empowered to adopt new programs right away with a small learning curve. With the time saved by handing over technical responsibilities to an external vendor, companies can then focus on other priorities.
Empowering Scalability and Integration
Many believe that SaaS is the future of computing because of the room it offers for scalability. Scaling can be extremely fast when organizations are armed with software-as-a-service solutions. Universal access to the cloud helps businesses overcome challenges posed by physical distance.
Not to mention, clients are free to alter SaaS plans at any time, from anywhere. Since organizations only pay a limited subscription fee for SaaS instead of investing a sizable sum for software, they could allocate the capital into enterprise expansion.
Software-as-a-service is also perfect for those looking to establish a stronger technical presence. They are often designed to be integrated seamlessly with other business apps. With further acceleration of users' workflows, smooth migration or growth on a company level is made possible.
Making the Most Out of Updates
Most of the time, software-as-a-service users wake up to baked-in new features and on-demand updates automatically. To win a spot in the competitive market, SaaS providers strive to upgrade and refine their products. Clients can often update to the latest version of SaaS with just one click or even automatically.
Increase your business's efficiency with Sangfor
If leveraged properly, software-as-a-service solutions are great additions for organizations intending to streamline work processes and accelerate growth.
If you want to learn more about software-as-a-service (SaaS), from what it is to how it works, don't hesitate to get in touch with a member of our team today. We offer in-depth advice on SaaS and security solutions and for organizations of all sizes.