Continuing to make waves in ICT and smart security, Ooredoo has signed a Memorandum of Collaboration with Sangfor Technologies, a leading global vendor of IT infrastructure solutions. As partners, the companies plan to expand Ooredoo's B2B portfolio, especially in the fields of cloud computing, infrastructure, and network security. It's the latest partnership for Ooredoo as it strives to serve its customers' evolving technology needs and drive nationwide digital transformation in support of Oman's 2040 Vision.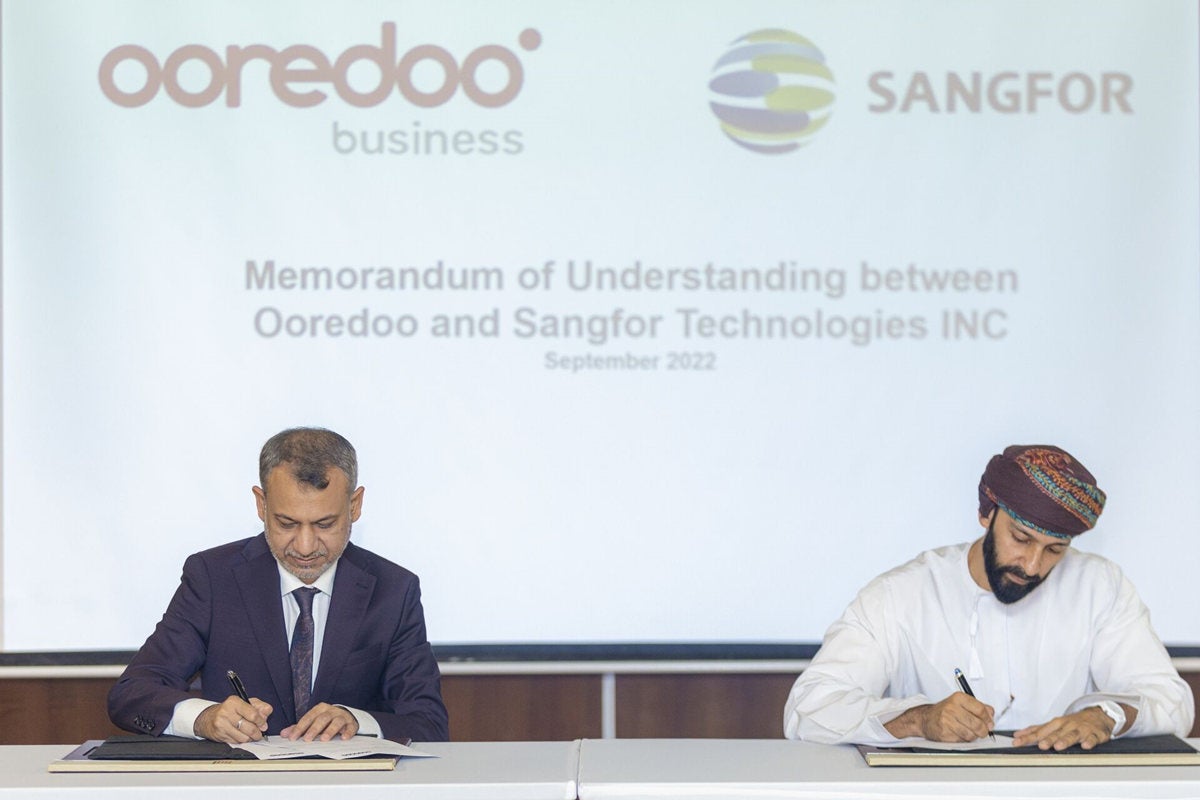 Saied Al Lawati, Director of Business Marketing and ICT Solutions at Ooredoo, said, "We continue to team up with pioneering companies to promote inclusive access to digital services and resources, as well as develop innovative solutions to improve our customers' experience. Our partnership with Sangfor Technologies is one more step towards our goal of building the suitable ICT infrastructure for the development of safer, smarter and more successful businesses in Oman."
Farhan Mannan Khan, Country manager Middle east and Pakistan at Sangfor Technologies, added, "As part of our commitment to helping organisations worldwide thrive in today's challenging tech-centric climate, we have a network of partnerships with leading tech-minded organisations that spans the globe. We look forward to working closely with Ooredoo to bring new solutions and services to the Omani market that have the potential to benefit a wide range of sectors, including government, finance, education, manufacturing, healthcare, and more."
Complementing its core offerings, Ooredoo's expanding portfolio of ICT solutions are elevating businesses' technology infrastructure and supporting them on their digital transformation. Capitalising on its seamless network and customer-centric approach, the company's tailored solutions are shaped to transform businesses of all sizes to help them achieve growth and contribute to Oman's development.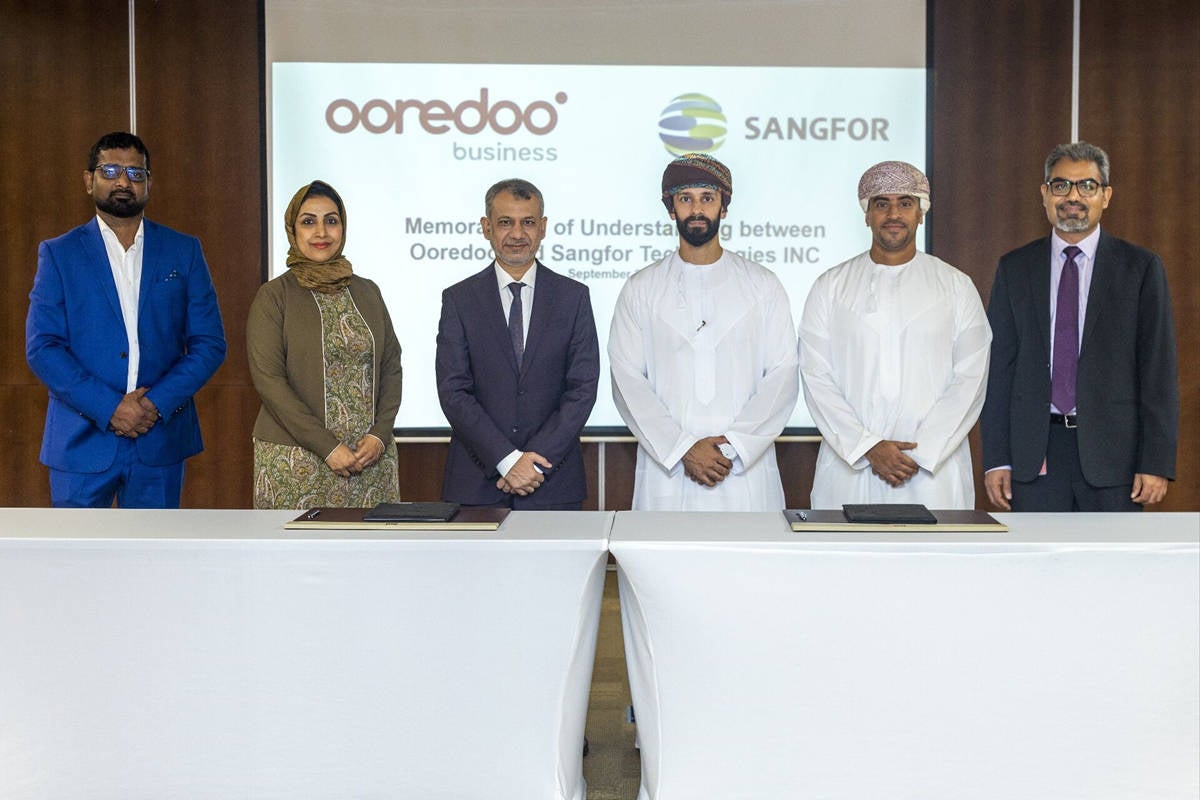 Source: https://www.ooredoo.om/AboutOoredoo/Media/PressReleases/DetailPressRelease/tabid/2375/ArticleId/5068/Ooredoo-Continues-to-Drive-Digital-Transformation-with-Sangfor-Technologies-Partnership.aspx