J&T Express Overview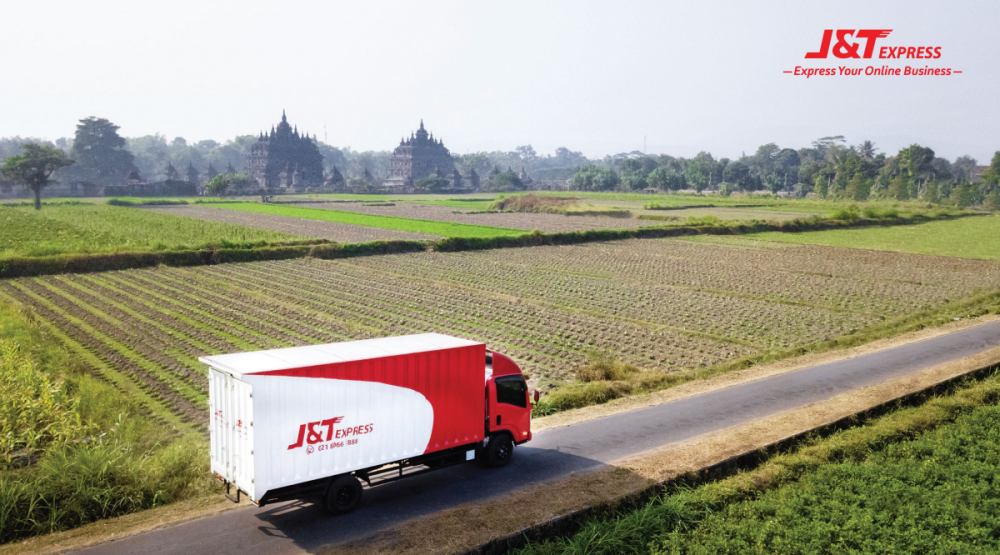 J&T Express, founded in 2015 as PT Global Jet Express, is a logistics company with the largest shipping volume in Indonesia. With almost 350,000 employees worldwide and operations in 13 countries, J&T Express requires innovative and reliable cyber security technology to maintain its position at the cutting-edge in logistics.
J&T Express is one of only two decacorn companies in Indonesia – a privately held startup valued above $10 billion USD. In December 2021, the company was valued at $20 billion USD.
With the recent accelerated transition into the digital world, the risk of security threats has been amplified, and cyber security has never been of greater importance to any company.
Business Pain-Points
Tremendous growth has also come with the need for business stability and cyber safety. Internal security is a huge challenge for J&T Express with the expansion of the company.
Ransomware attacks and the impact they have on business operations is a primary concern. Cyber-attacks can wreak havoc on the reputation and reliability of J&T Express, whose customers expect the speedy delivery of effective logistics solutions.
The company was weary of the ongoing risk of dangerous malware infections. They needed a superior security system that prevents any security breach from compromising their systems and therefore productivity.
J&T Express has also expanded its services to provide e-commerce deliveries. This requires dependable infrastructure to support their online payment gateway system. The framework needs to be functional and secure to maintain customer satisfaction.
Additionally, the company required increased visibility into the usage of company resources for a better understanding of user patterns to enhance company efficiency.
Finally, J&T Express needed to simplify the operation and maintenance of installed systems. Systems should be easy to use while maintaining expert-level comprehensive security.
Sangfor Solution for J&T Express
J&T Express requires an innovative security architecture with automated monitoring to detect and respond to any cyber threat. They have achieved maximum safety and efficiency by utilizing a combination of Sangfor's security solutions – Cyber Command, Next Generation Application Firewall, Endpoint Secure, and Internet Access Gateway.
Sangfor Cyber Command is the cornerstone of J&T Express' security architecture. A Network Detection & Response (NDR) solution, Cyber Command continuously monitors the network to root out irregularities that may indicate a cyber-attack. It detects and displays external attacks in real time and identifies any internal host risks, providing complete security surveillance for the organization. Using Cyber Command Security Operations Center, Sangfor conducts regular security assessments for J&T Express. During these assessments, Cyber Command can monitor for brute force attacks, compromised hosts, and high-risk vulnerabilities with Sangfor's Stealth Threat Analysis (STA) and NGAF.
Sangfor Network Secure (previously known as NGAF) is a full-feature next-generation firewall with a host of built-in security capabilities. These include intrusion prevention, risk identification, and cyber-threat protection with customizable reporting, providing a multi-functional cyber security solution.
Sangfor Endpoint Secure is the answer to malware infections and APT breaches on endpoints across the entire organization. Combined with NGAF, Endpoint Secure creates automated closed-loop security responses between the network and the endpoint to eradicate known and zero-day viruses. This not only blocks any incoming threats but closes security gaps within the system, providing rapid response and is simple to use. Sangfor gives J&T Express near-effortless operation without reducing the quality of service.
Sangfor Internet Access Gateway (IAG) provides stronger control of network resources by improving the visibility of their consumption (such as precious bandwidth), helping the company better understand user behavior to provide enhanced strategic services. Sangfor IAG improves bandwidth utilization by more than 30% using three unique traffic management solutions. These enable users to identify, evaluate, and take immediate action upon user internet access patterns. IAG provides business stability and security by closely monitoring user access and making business applications a high traffic priority.&
J&T Express deployed Sangfor Hyper-Converged Infrastructure (HCI) to create a software-defined data center for its e-commerce delivery service. HCI is equipped with the essential features that meet J&T Express' high performance demands, such as dynamic virtual storage, automated backup, and the ability to easily run multiple apps simultaneously quickly and efficiently.
End-User Experience
The 6-year relationship between J&T Express and Sangfor has proven Sangfor's innovative capabilities, high dedication, and rapid professional response to any and all information technology and cyber security needs.
Sangfor has provided efficient and enduring security solutions to ensure continued business continuity and safer operation for the future. J&T Express' cyber security needs were wholly met with Sangfor's Cyber Command, NGAF, IAG, and Endpoint Secure, establishing a robust and holistic security system while ensuring optimal operational efficiency.
Sangfor is a proud and honored partner of J&T Express and will continue to revolutionize security, infrastructure, and cloud solutions globally.
Watch this exclusive interview with Erico Hermanoy - IT Expert at J&T to learn more: