Customer Overview
PT Samsung Electronics Indonesia is a subsidiary of Samsung. As a global technology leader, Samsung offers home appliances including TVs, monitors, refrigerators, and washing machines as well as major mobile telecommunication products like smartphones and tablet PCs. Samsung also remains a major provider of trusted electronic components, such as DRAM and non-memory semiconductors.
Challenges
Previous IT Infrastructure
In their previous environment, there were 26 HP servers and no virtualization technology. Many were nearing the end of life with a very low CPU utilization rate.
Customer Requirements
As servers were old, performance issues arose, in addition to the energy required to run all. 26 servers.
They needed to migrate all the physical servers into HCI, meaning the HCI solution needed to have good support to move their applications from the physical servers into the virtualization environment

Expansion needed to be simple, allowing them to scale their compute and storage resource as their business grew

The solution needed to be cost-effective. Compared with traditional solutions, HCI solutions are less expensive, but prices from other HCI vendors like Nutanix were still not cost-effective enough

Some new applications, including a new database, would need to be deployed in the new HCI environment.
Solutions
Using four nodes of the Sangfor HCI appliance,(aServer2105, with aSV, aSAN license, all old servers are now hosted in the new HCI appliances and are easily managed

Using a Sangfor converter, the old OS was easily migrated to HCI. Hot migration was used to avoid system/application downtime during the migration

Two clusters were created with four servers, ensuring applications like databases could be migrated between two high spec servers, ensuring that IO was localized when HA features are active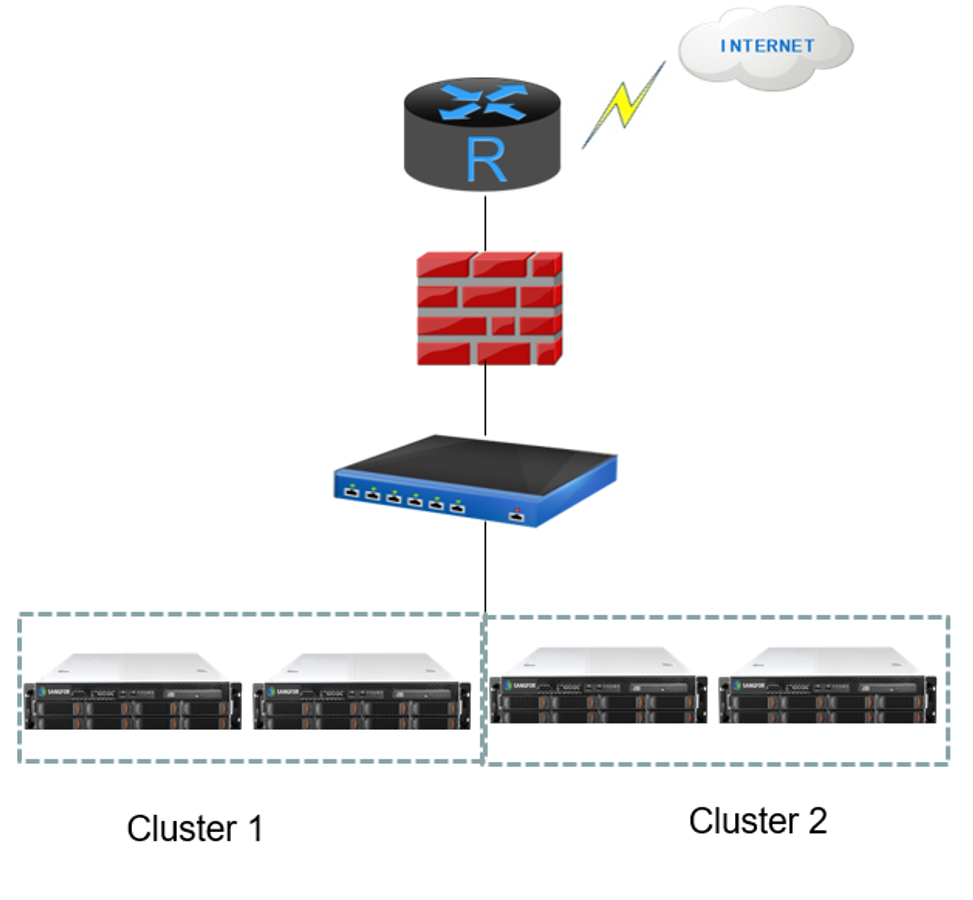 ---