About PT Terminal Petikemas Surabaya (TPS)
PT Terminal Petikemas Surabaya (TPS) runs a terminal located in the western area of Tanjung Perak, Surabaya, Indonesia. It's is a subsidiary of PT Pelindo Terminal Petikemas (SPTP) - PT Pelabuhan Indonesia (Pelindo) Sub Holding. With a commitment to Service Excellence as its core value, TPS Surabaya was established in 1999, offering port terminal services for both international and domestic ships.
Nestled in the heart of Indonesia, PT Terminal Petikemas Surabaya serves as the cornerstone of logistical mastery. TPS Surabaya is known for its exceptional operational standards and pioneering security measures. TPS holds the distinction of being the first terminal in Indonesia to implement the International Ship and Port Facility Security Code (ISPS Code) in July 2004.
Beyond its pivotal role as a container terminal operator, PT Terminal Petikemas Surabaya has consistently showcased its commitment to bridging the gap in the logistics domain for a myriad of imports, exports, and domestic container activities.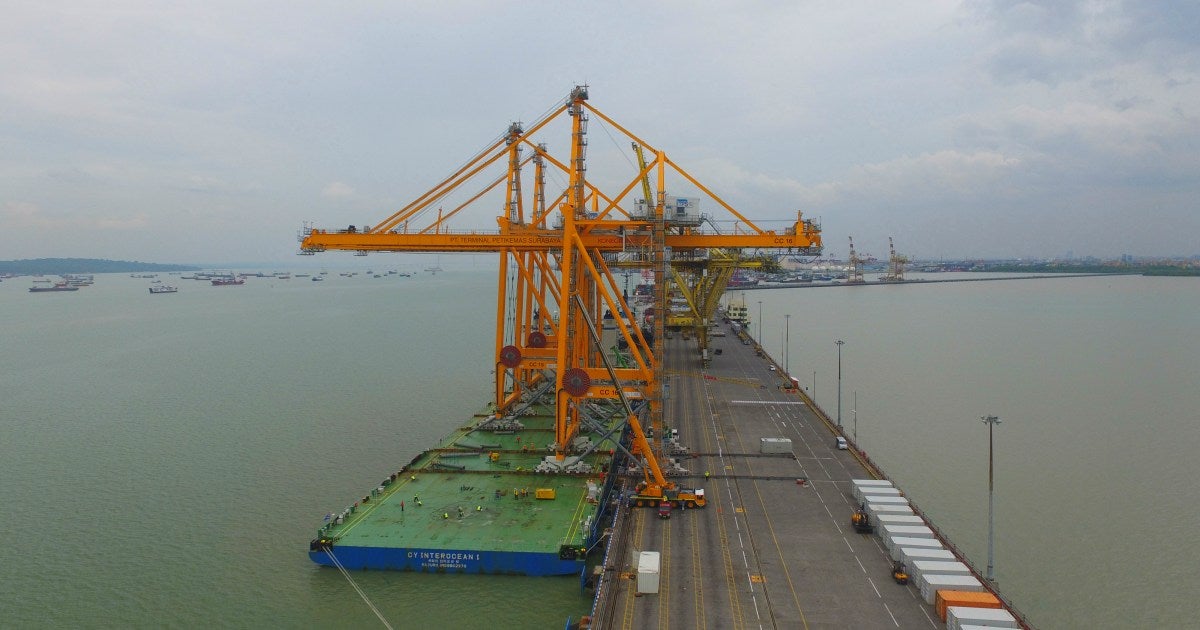 Source: https://www.tps.co.id/
Digital Challenges & Pain Points of TPS Surabaya
While PT Terminal Petikemas Surabaya flourished in its core logistical domain, the digital landscape presented a series of challenges.
The existing proxy used by TPS Surabaya was the virtual Microsoft ISA platform, but it lacked bandwidth management capabilities. This meant that it had no control over the amount of bandwidth being used. During C-level meetings, there were issues with lag when using the Zoom application. This affected the smooth communication and made it difficult for participants to have seamless discussions.
Furthermore, the existing proxy was unable to block VPN connections, which allowed users to bypass the access controls put in place. This posed a risk of unauthorized access to sensitive information. In addition to these limitations, the existing proxy was also unable to achieve full access control. It was limited to internal applications and couldn't provide comprehensive control over external access.
Moreover, the existing proxy lacked the capability to generate reports or perform auditing of the bandwidth usage and users' internet access. This made it challenging for TPS to monitor and analyze the usage patterns and activities of its users.
Sangfor's Comprehensive Solutions for TPS Surabaya
Identifying the nuanced challenges faced by TPS, Sangfor tailored an array of solutions to restore and enhance the digital prowess of TPS. Central to these solutions is Sangfor's Internet Access Gateway (IAG).
Simplified Operation & Management: By implementing Sangfor's Internet Access Gateway (IAG), TPS experienced a significant improvement in the ease of managing and controlling their network. Bandwidth management, policy control, and real-time monitoring became effortless tasks for the company. This streamlined their operations and allowed them to focus on other critical aspects of their business.
Anti Proxy: With the IAG solution, TPS successfully eliminated the risk of users bypassing access controls through VPN connections. This ensured that restricted access remained intact and unauthorized access to sensitive information was prevented. TPS could now enforce their access policies effectively and maintain a secure network environment.
Simple & Intuitive Reporting: The IAG platform provided TPS with comprehensive statistics on network usage. This enabled them to effectively manage internet access activity, monitor bandwidth consumption, and gain insights into the content viewed by users. The reporting feature was simple and intuitive, allowing TPS to easily analyze and understand the usage patterns of their network resources.
No More Performance Issues: The implementation of the IAG solution resolved the lagging issues experienced during C-level meetings when using the Zoom application. TPS no longer faced performance issues that hindered smooth communication and disrupted important discussions. The improved performance ensured that meetings could be conducted seamlessly, enhancing productivity and collaboration within the company.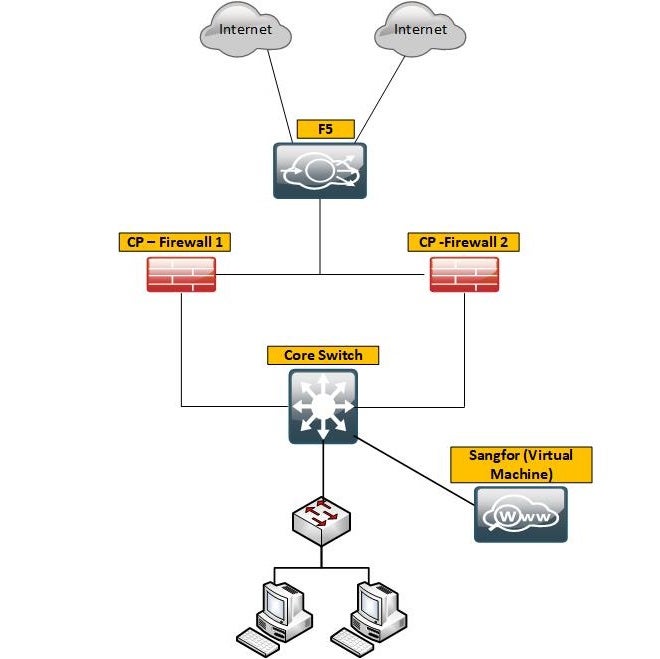 Single Arm Deployment mode using Sangfor's vIAG 300 installed on VmWare​
For more information on Sangfor's cyber security and cloud computing solutions, visit www.sangfor.com.