Customer Overview
Royal Progress International Hospital is a Class B Private Hospital, established in 1990 in Sunter, North Jakarta. The hospital' s outpatient capacity is about 300 and inpatient capacity about 185. Royal Progress developed their own HIS to support their business requirements, and integrated it to BPJS.
Business Pain-Points
Main Problems
Royal Progress wanted to replace their legacy servers, which had been in use for over 5 years, and purchase new servers to run new applications.
Performance Issues
Accounting documents took over 2 hours to process with the legacy system.
Existing servers had no backup server, meaning a down disk or server would cause the entire system to go down, significantly hindering business operations.
Benefits of Sangfor Solution
Main Solutions
Sangfor HCI was bundled with ASUS Servers, using 2 servers for HA and to run all their existing and new applications.
Sangfor SSD caching technology accelerates database performance and improves monthly accounting report efficiency, lowering the amount of time to a total of 30 minutes.
Data Protection for Core Applications
High Availability is provided by 2 physical servers. If one server is down, all VMs will automatically failover to the second server.
New application deployment now takes only 30 minutes. With Sangfor HCI automatic backup, Royal Progress eliminated the additional cost for third-party backup and allowed RPO to be set as weekly, daily or hourly.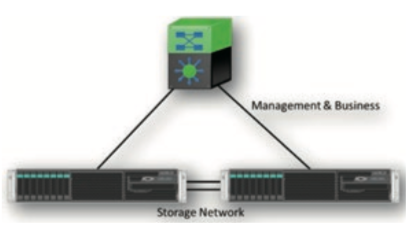 ---