The cloud introduced a new era of computing that allowed people to host their businesses and networks without any additional underlying infrastructure. The demand for cloud technologies has drastically increased over the past 2 years in the wake of the Covid-19 pandemic where more businesses chose to adopt remote or hybrid working policies. Over time, the choice between a public cloud or a private cloud model became a regular debate as both of these cloud models have their respective benefits.
For users who do not want to take care of and maintain a hardware infrastructure, a public cloud would be an ideal choice. This would allow them to utilize the services offered by the cloud through the convenience of the internet. Additionally, the public cloud is an on-demand computing model which allows users to pay for its services based on their usage - allowing them to enjoy a variety of services from their cloud service provider without paying for more than what they need.
On the other hand, some users might prefer to have full control of their cloud computing infrastructure, in which case a private cloud would be a better choice. Private cloud models provide a dedicated clouding infrastructure that is fully owned by the users themselves, allowing them to enjoy the full compliance of a cloud infrastructure while being able to freely customize it according to their business model requirements - providing the client with superior flexibility.
Private Cloud vs Public Cloud: the Differences
An overview of the differences between private and public cloud models would be as follows:
| | Public Cloud | Private Cloud |
| --- | --- | --- |
| Infrastructure | Shared with other public cloud users (multi-tenancy) | Fully owned by the user organization (Single-tenancy) |
| Cost | Payment is based on demand | Pay per subscription |
| Maintenance | No maintenance required as its already taken care of by the cloud vendor | Maintenance is managed by the organization's IT personnel |
| Security | Utilizes the security services offered and fully managed by the cloud vendor | Full control of the security system, allowing better data visibility |
Table 1: Overview of the benefits of both public and private clouds
Public cloud users might feel a lack of control over their cloud infrastructure without the command of their data protection and the visibility of their resource utilization. This sense of control is a critical requirement for big organizations to emphasize their security and data integrity. However, this situation can be familiar to private cloud users as well. The private cloud can be limiting in trying to adapt to unpredictable demands - forcing its users to either expand their hardware infrastructure or reduce their usage of resources to cope with the organization's needs. Users might feel compelled to switch their respective cloud models based on these challenges.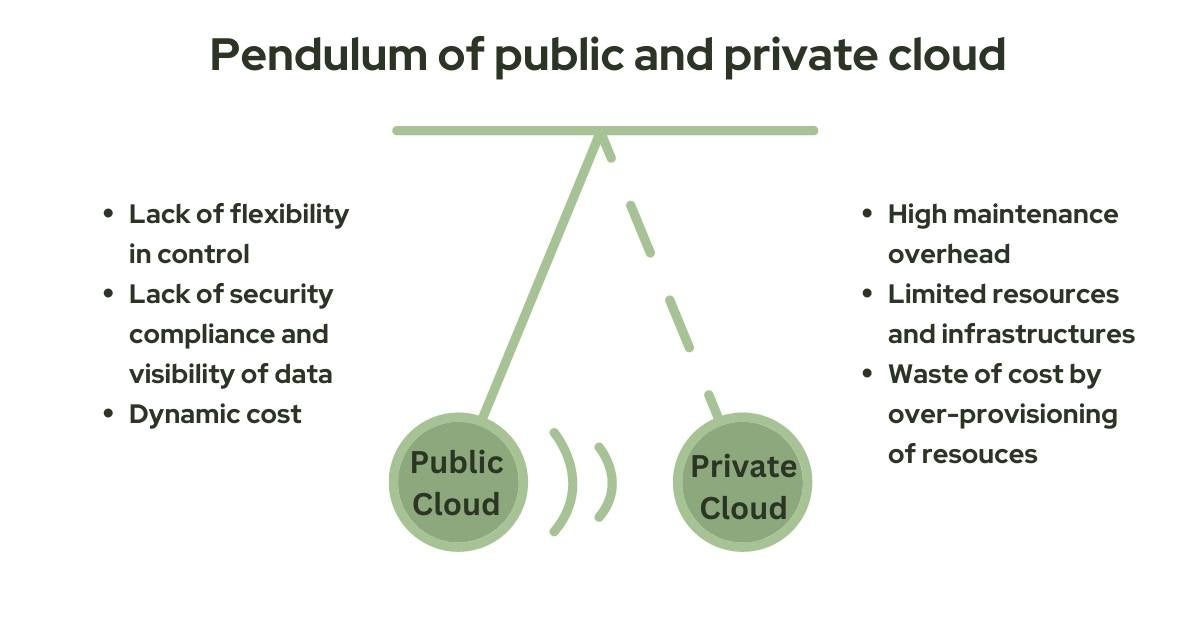 Diagram 1: Illustration of the pendulum of choices - Private Cloud vs Public Cloud models
How to choose between Private Cloud and Public Cloud
Based on the challenges from both cloud models, you might ask if there exists a hybrid cloud solution to combine the advantages of both public and private clouds and you would be right. A hybrid cloud is exactly what the name entails - a mix between the private and public cloud. This cloud model is suited better to enterprise-class level organizations with a high budget for IT infrastructure as the hybrid cloud model can be costly and require a heftier management overhead to maintain both private and public cloud networks.
Accordingly, how should users decide between models before shifting their business into the cloud industry? The choice should be based on the client's future business prospects and their current business model. Let's consider this scenario as an example: A startup company with a limited budget and a short supply of human resources available for its IT infrastructure - that does not know 3rd party integration - is looking for a cloud computing solution. This company would benefit more from a public cloud model to maintain all the underlying infrastructure needed while enjoying the use of the cloud services provided. The public cloud also offers a simpler learning curve in the cloud industry in comparison to a private cloud model. The public cloud company is also given more flexibility in the event of business expansion.
Alternatively, a company could have an enterprise business model yet its IT personnel may not be prepared to manage the cloud infrastructure alone, but still want to enjoy the benefits of a private cloud setting. This is where the concept of a managed private cloud comes into play. With a managed private cloud solution, the cloud vendor provides hosting services to give its users improved flexibility and control in comparison to traditional private cloud models. The managed private cloud is easy to integrate into the user's existing infrastructure and can be customized accordingly.
With the recent introduction of Managed Cloud Service (MCS), Sangfor provides advanced functionality of a managed private cloud model in giving customers all the convenience and flexibility of a public cloud, while assuring all the security and control of a private cloud service. This efficiently mitigates the challenges of both the public and private cloud models.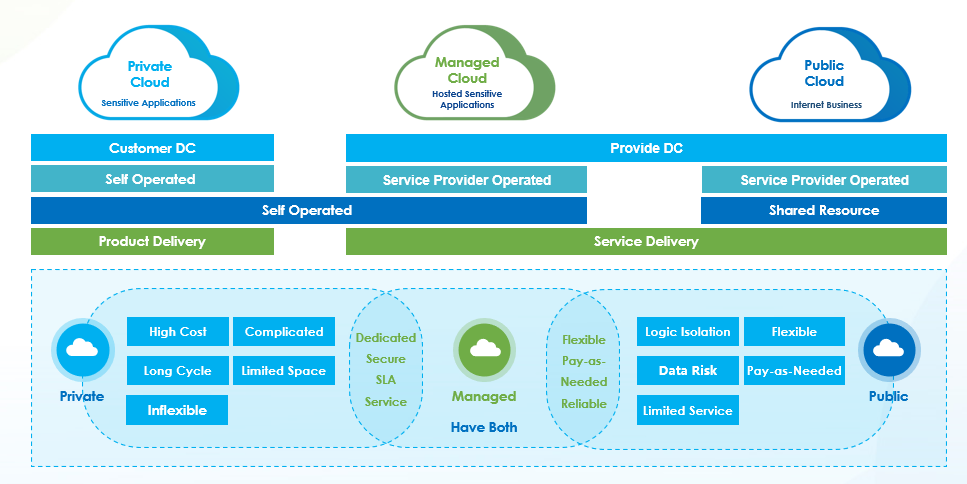 Diagram 2: Overview of Sangfor's Managed Cloud Services (MCS)
From the above diagram, we can see that with managed cloud services, users can enjoy all the benefits of the public cloud - such as flexibility, cost-saving, and reliability while also enjoying a dedicated infrastructure and control flexibility. Managed cloud services give its users the benefits of both cloud models.
Of course, there are many more details on the comparison of the cloud service models and which to choose from for your network. Browse through Sangfor's available cloud computing options to make the right choice for your business.
For more information on Sangfor's cyber security and cloud computing solutions, visit www.sangfor.com.