The global hybrid cloud market was valued at $52 billion in 2020, and is expected to reach $145 billion in 2026. The APAC region is expected to grow at the highest rate, while North America held the highest share. Cloud is showing up, and dominating, almost everywhere:
By 2025, there will be over 100 zettabytes of data stored in the cloud, and the total global data storage will exceed 200 zettabytes of data.
Cloud data centers will process 94 percent of all workloads in 2021.
The largest data center in the world, Citadel, covers 1.3 million square feet, with eight separate data center structures and over 7.2 million square feet of server space upon completion.
We'll talk about hybrid cloud, its definition, its benefits for business, and why it is the future of cloud computing.
What is Hybrid Cloud?
Hybrid Cloud by definition is a mix of public and private clouds, both widely in use across the world in almost every environment. Hybrid Cloud has many of the same elements found in public and private, but has a few surprising elements of its own, that many are finding better meet their expectations and needs.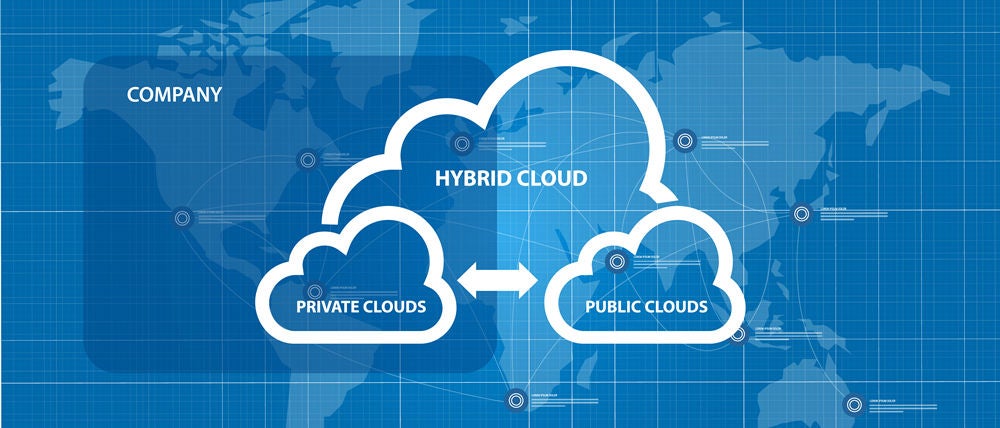 Businesses with a need for or focus on network security often choose to keep their on-premises infrastructure, and use the cloud to host less critical data and resources. Hybrid cloud creates a seamless, secure and easy-to-manage environment for users and administrators, with ultimate flexibility. Using multiple deployment models, for example, means confidential data can be moved safely from a private environment to approved devices running on the cloud. Organizations have the flexibility to decide where their data and resources are stored, and how much security they need – all this with the simplicity of management.
With all this data and increasing business needs, hybrid cloud is becoming the solution of choice for enterprises interested in ease of management, longevity and simplicity of management.
Why Hybrid Cloud is the Future of Cloud Computing?

It's easy to see why hybrid cloud is the solution of choice, so let's explore 7 reasons why hybrid cloud is the future of cloud computing.
1. Great Accessibility & Disaster Recovery
Before hybrid cloud, disaster recovery and back-ups were a huge expense for organizations, that needed to physically store the data in energy and space-consuming data centers. Now, less critical resources are stored on the public cloud, while more sensitive data is allocated to a safe, private cloud space. You pay for what you use, and are able to restore your company after a disaster, be it ransomware or natural disaster, quickly and easily. And always remember, with hybrid cloud, storage and computing costs are low, while availability stays high.
2. Streamline Day-to-day Functionality
Customer and business needs change daily, meaning you must be agile to keep up with business needs. Hybrid cloud is great for making quick changes as needed, without the need for any type of shutdown or even slow-down. With the right cloud provider, migration of data between environments, VMs or containers is done with a single button, meaning IT teams are more efficient, and users have the best, most consistent experience.
3. Easy Sharing Without Sacrificing Privacy
Network security should be front-of-mind for all enterprises, after all the huge attacks in 2021 and 2022. A hybrid cloud means there is no need to sacrifice privacy to allow access to sensitive information. Multi-tenant cloud separates applications and resources, and can be further isolated with VLANs and encryption. Hospitals, in particular, love hybrid cloud for the easy, secure and private access to personal and patient information. A more advanced and secured hybrid cloud solution not only enhances the efficiency of their day-to-day operations, but provides better protection against hugely consequential cyber attacks.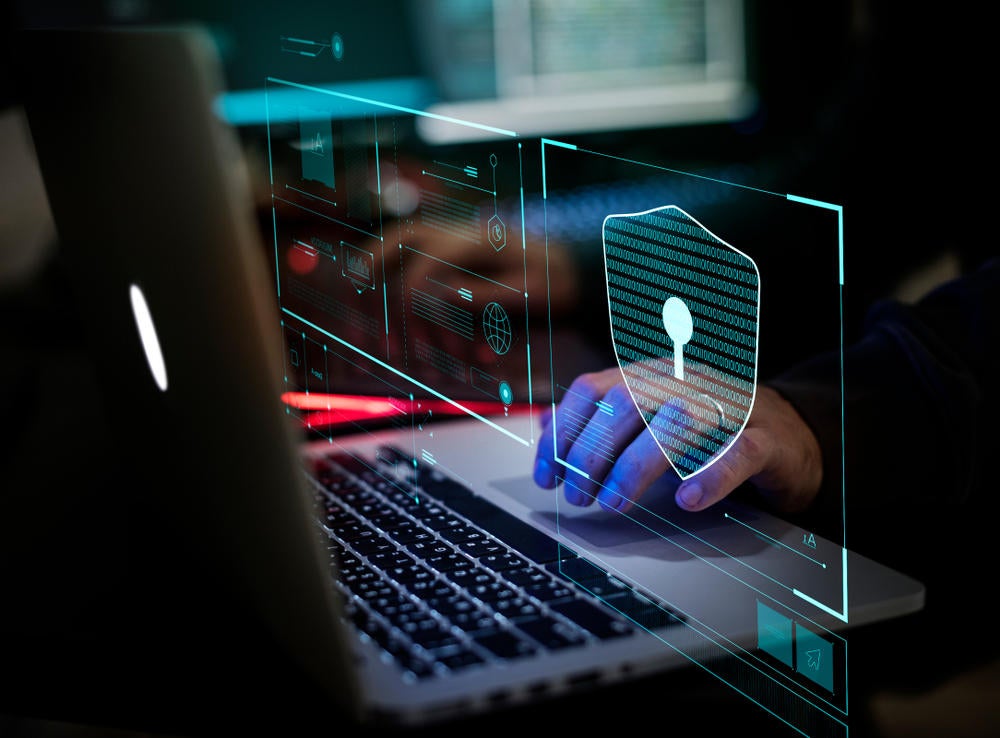 4. Better Control & Management of Big Data Analytics
Did you know that poor data quality costs the United States economy $3.1 trillion yearly? Or that users create 2.5 quintillion bytes of data daily? Data is vital to organizations, and worth a lot! Hybrid cloud is perfect for quick and easy storage. Cloud works well with big data because it's flexible and scalable, and offers the same computing power as traditional infrastructure.
5. Scale-as-you-Grow
Growth doesn't need to be expensive. Hybrid cloud solutions allow you to scale up in increments, without needing to invest time and money in the purchase and deployment of new infrastructure elements and the storage to go with it.
6. Improve Customer Experience
Customers want and expect fast services in today's digital, eCommerce-centric environment. Enterprises need to be able to respond to customers quickly, and track their experience to develop better products and services. When all information is readily available to all the employees who need it, but it remains entirely secure, you are fully equipped to offer a great customer experience.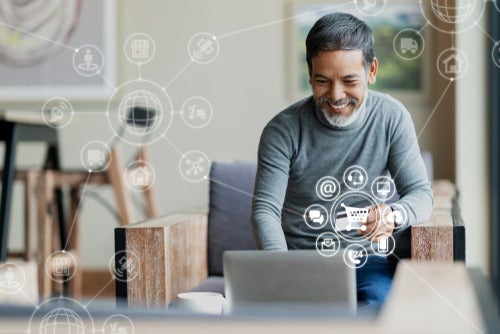 7. Future-Proof Your Business
Cloud computing is the future. Industry giants such as Tesla are becoming increasingly reliant on the cloud by the day and more businesses will soon follow. For most enterprises, Hybrid cloud is the perfect cloud environment and solution for the future of the Internet of Things (IoT) ecosystem. IT needs change daily, and the flexibility of a hybrid cloud allows for future innovations that a rigid infrastructure can't possibly support. For example, consider the relationship between a hybrid cloud and a hyper-converged infrastructure.
5 Principles for Guaranteed Security and Versatile Hybrid Cloud
There are 5 principles you can follow, to ensure that you are building the most secure and versatile hybrid-cloud environment for your enterprise.
Focus on Flexibility: Focus on flexibility in application deployment, to ensure each application has all the resources it needs to be effective and work to the best of its ability.
Cost-Free Evolution: Focus on creating the ability for applications to move from environment to environment easily, without the need to purchase more space or deploy new solutions.
Seek Simplicity: Simplify operation by using a unified operating model, a structure proven to reduce security risk to the enterprise network.
Fully Realized Resources: Fill any knowledge gaps and minimize learning curves by providing the most automated security features for all users.
Automate Automatically: Scale automatically to meet the needs of users and network administrators.
About Sangfor Hybrid Cloud Solution
Sangfor Hybrid Cloud is built on hyper-converged infrastructure (HCI), combining compute, storage, virtualization, and security for simple deployment, ease of management, and cutting-edge security. Watch this whiteboard video below to know more about Sangfor Hybrid Cloud architecture, its use cases, and why it is the perfect solution for your digital transformation (DX).
Try Hyper Converged Infrastructure for Maximum Benefits
Hyperconverged infrastructure (HCI) is becoming a critical component for enterprises that need a simplified, consolidated and easy-to-manage hardware platform with more simplicity, efficiency and agility – in short, the same needs that drove you to hybrid cloud. As detailed in Paul Nashawaty's article, "Modernized HCI Data Protection Practices Lead To Digital Transformation," there were several predictions that came through over the past year, apparently pandemic-proof. This article predicts 5 benefits of HCI:
Migrate existing workloads
Understand the impact of migrating your existing hypervisor
Leverage native file and block services
Expand the data center to the edge
Set up native cloud disaster recovery
HCI combines compute, virtualization, storage, and networking into a single cluster, starting with three nodes. It is easily scaled out as needed for business requirements, and provides simplicity of management for your network environment.
For more information on what your industry peers are using for their hyperconverged vendors, check with a reputable company like Gartner. The most interesting and ground-breaking businesses are using the latest and most powerful, intelligent tools, and replacing the legacy IT. It's a legacy for a reason, and it's time to step into a future with hybrid cloud. Hybrid cloud is the ultimate solution for flexibility, speed, power and security – all combined!
Frequently Asked Questions
Hybrid clouds are a great long-term solution for enterprises and organizations that aim to reduce their carbon footprint. With reduced hardware, infrastructure, and electricity usage, hybrid clouds not only provide solutions to IT challenges but also create less of a negative environmental impact than more outdated technologies with similar functions.
Some of the world's largest and fastest-growing enterprises such as Amazon, Google, IBM, and Netflix all rely heavily on hybrid cloud computing for their day-to-day operations due to the various advantages outlined above. Many smaller and lesser-known businesses are also using hybrid cloud solutions to scale their services up quickly and meet newer and larger demands with ease.
Hybrid Cloud and Multi Cloud are both cloud deployments that use more than one cloud. Hybrid Clouds by definition always include a private cloud, and managed as one entity. Multi Clouds always include more than one public cloud service that performs different functions.
It's easier to think of as a Hybrid Cloud blending different types of clouds while a Multi Cloud blends different clouds of the same type. Learn more about Multi Cloud here.
Hybrid clouds can often be more complex to manage when compared to their traditional counterparts. A hybrid cloud infrastructure can also be difficult to implement due to its higher demands for network capabilities, servers, and storage. While the initial cost of migrating to an enterprise hybrid cloud solution might discourage some business owners, its various benefits and advantages will ultimately prove to be a good investment in the long run.
Most businesses and enterprises would benefit from hybrid cloud computing due to its far superior cost and efficiency when compared to most traditional on-premise solutions. Feel free to contact Sangfor's expert team to get a more detailed and personalized assessment of your business's specific needs.