There is nothing more frustrating than losing a document, assignment, or project you have spent hours working on. All that hard work and effort down the drain in an instant. Whether it's by sheer accident, a corrupt file, hard drive damage, or something more sinister like a virus or malware, losing critical files can ruin anyone's day.
March 31 is World Backup Day, and at Sangfor, we are happy to remind you about the importance of backing up your data so you or your organization can avoid damage and other associated costs.
It's been two years since the Covid-19 pandemic began and organizations worldwide have adopted some sort of work-from-home arrangement. Unfortunately, this has opened up the floodgates to more targeted malicious activity, leaving organizations in a vulnerable position against various attacks.
Ransomware is a prime example. Cybersecurity Ventures predicted that in 2021 a ransomware attack would occur every 11 seconds. The world was close to that and will get closer to that prediction this year. CPO magazine headlines read, "Ransomware Recovery Costs More Than Double in a Year, Now Average $1.85 Million," and we suspect they are being generous.
With that being said, does your organization have the necessary ransomware prevention measures in place to deal with such attacks?
If not, now is the time to reassess your ransomware backup strategy. It is important to understand the severity of ransomware attacks so you can formulate the best strategy for your organization.
What Damage Can Be Caused by a Ransomware Attack?
The damage sustained from a ransomware attack can stretch far beyond financial losses. Besides downtime, data loss and data theft can cripple an organization, bringing its entire operation to its knees. Also, IT costs, legal fees, network modifications, a decrease in productivity, and potential loss in reputation are among the other damages that will befall companies.
With ever-increasing attacks and severity of threats, it's important to have a comprehensive ransomware backup strategy in place that can also protect your organization against all types of attacks.
Consider AI Solutions to Strengthen Your Defense
Every year, malicious hackers deploy smarter ransomware, shrewder phishing attacks, and other advanced persistent threats (APTs), making it harder to safeguard assets and organizations. Because of this, it is crucial for cybersecurity professionals to update preventative measures and keep abreast of the latest security trends and practices.
One way is the use of machine learning or artificial intelligence (AI) to detect and prevent malicious activity at both the network level and endpoints. Incorporating AI has proven to significantly increase the detection of malicious activity, and thus should be a core component of your organization's ransomware backup strategy.
But it will not detect everything.
You cannot block everything, and it is highly likely a ransomware attack will eventually get through. Worse still, paying the ransom does not guarantee you will recover your data. Colonial Pipeline paid $4.4M USD but the decryption keys were too slow to be of use. Colonial Pipeline ended up restoring system backups as it was much faster than decrypting the data.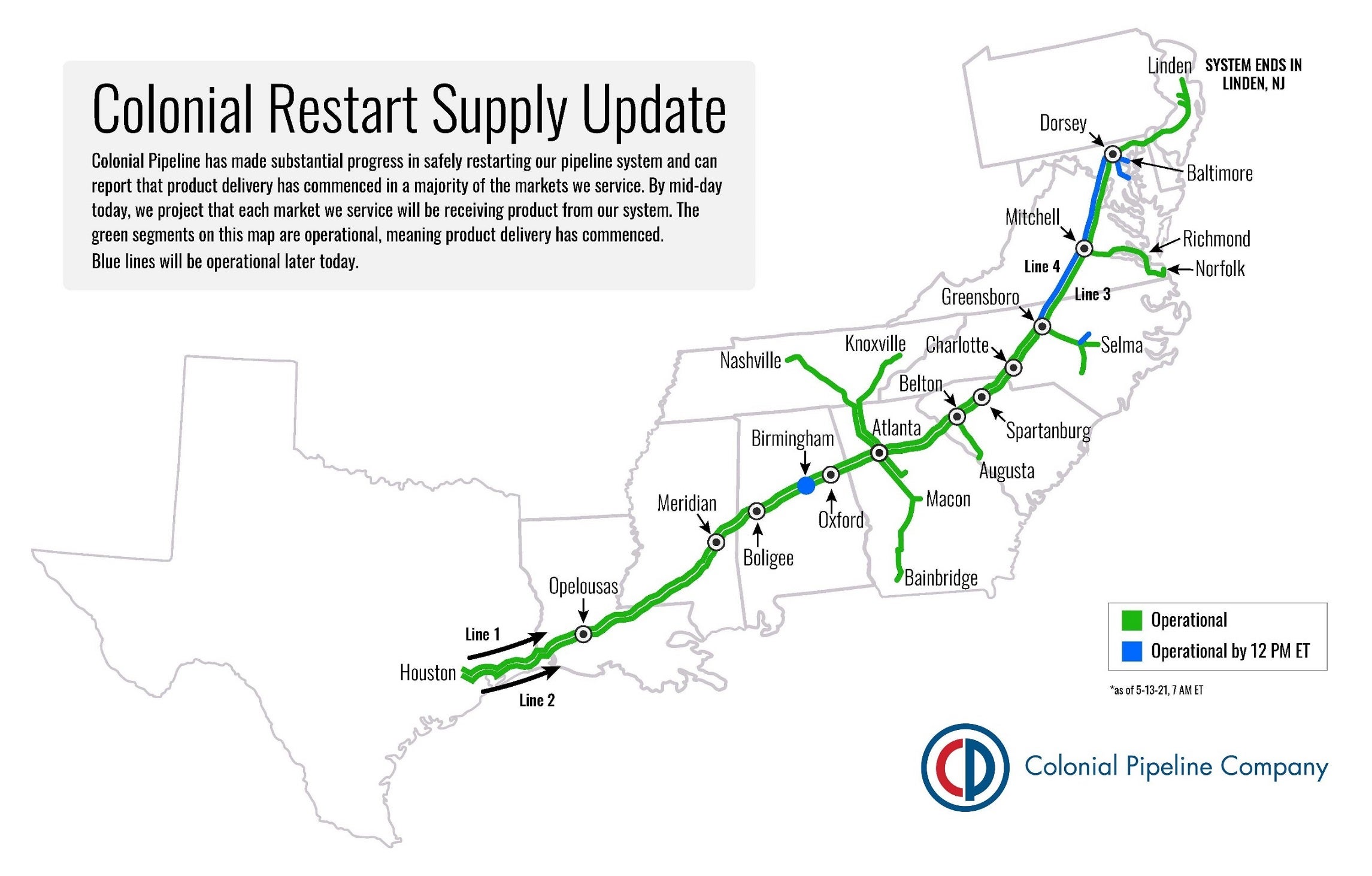 Backup. Backup. Backup.
This simple yet effective technique cannot be stressed enough. If anything, data backup should always be fundamental to your organization's recovery strategy to mitigate the risk of data loss from a ransomware attack. Yet, a study by Stanford University found that less than half of organizations backed up data, post attack!
It is imperative to backup critical data on a regular basis, ensure the backup server is not on the same segment as the production environment, and the backups are stored offline. For increased security, offsite and preferably in the cloud is strongly recommended.
Why should the backup data be stored offline or in the cloud? Because today's ransomware can find any backups that are online and decrypt them without you knowing.
Having an automated cloud backup strategy especially in tandem with an on-premise solution provides redundancy and availability if something happens to the on-premise backup data.
But the most important thing to have in your backup strategy is a schedule to test restoring the data regularly. Many organizations do not verify the integrity of the backups. If a backup did not complete successfully, is corrupted or there was a software upgrade since the last backup, restoration may not work properly. That is not something you want to discover when trying to recover from a ransomware or other attack.
Prevention Is Better Than Cure
Ransomware attacks spread and infiltrate across multiple devices on a network, initiating remote command and control communications, encrypting critical files, and affecting other vulnerable systems.
Your best defense is deploying solutions that protect your backups and entire system from harmful malware.
The Sangfor Security Solution for Ransomware is innovative and proven to successfully mitigate ransomware attacks by breaking every step in the attack kill chain. This comprehensive solution leverages the latest technologies such as Sangfor's 3rd-generation cloud-based Hyper-Converged Infrastructure (HCI) for automatic data backup to provide you coverage against even the most dangerous threats and hackers.
Sangfor Technologies has a wide portfolio of solutions and products to protect your organization against ransomware attacks and other types of APTs. Contact us, end the Ransomware Nightmare.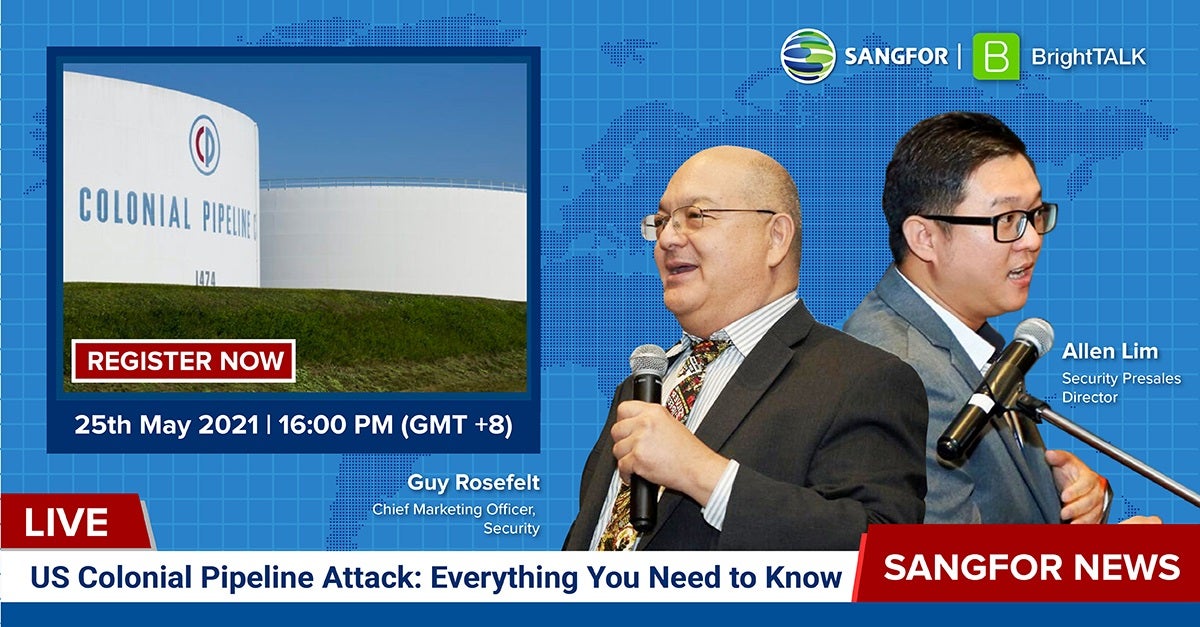 Why Sangfor?
Founded in 2000 and a publicly traded company as of 2018 (SANGFOR STOCK CODE: 300454 (CH)) Sangfor Technologies is the global leading vendor of IT infrastructure solutions specializing in Network Security and Cloud Computing. Visit us at www.sangfor.com and get in touch with Sangfor Technologies today to see what we can do to custom build IT solutions and keep you moving.
---