Black Friday and Cyber Monday are coming quickly, and as the world's biggest online shopping days, you can bet online scammers are taking advantage of this already. It's well worth a mention that you should be more cautious than usual about clicking on links, giving personal information over the phone or online, or when putting in your credit card information. That's why Sangfor came up with Black Friday Cyber deals to protect enterprise customers. What can we expect to see as far as scams surrounding Black Friday or even Cyber Monday?
The UK's National Cyber Security Centre (NCSC) has just refreshed their guidelines for online shopping safety in preparation for Black Friday. Some of the recommendations include:
Choose carefully where you shop

Use a credit card for online payments

Only provide enough details to complete your purchase

Keep your accounts secure

Watch out for suspicious emails, calls, and text messages
NCSC Deputy Director for Economy and Society Sarah Lyons said: "At this time of year our inboxes are filling up with promotional emails promising incredible deals, making it hard to tell real bargains from scams. We want online shoppers to feel confident they're making the right choices and following our tips will reduce the risk of giving an early gift to cyber-criminals. If you spot a suspicious email, report it to us or if you think you've fallen victim to a scam, report the details to Action Fraud and contact your bank as soon as you can."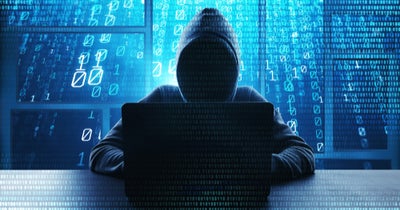 Sangfor sees this as one of the major security risks for remote employees. Remote workers' computer systems can likely be compromised from ransomware while they try to shop online. That's the reason why Sangfor came up with the cyber deals on Black Friday and Cyber Monday.
As a business owner, decision-maker, or IT professional, you might wonder how this pertains to you. You are technically savvy. Now consider all the links, viruses, "sales," and advertisements your employees must-see during the day and just cross your fingers that no one clicks on anything untoward? According to Intermedia, "About one-third (31%) of office workers admit they aren't familiar with ransomware." Just imagine your remote employee tries to play a game, opens a ransomware deal message from popular e-commerce sites, or tries to access some free features offered during black Friday.
And according to Microsoft, even the most security-savvy users still fall prey to targeted spear-phishing attacks.
Jonathan Levine, CTO at Intermedia is quoted as saying, "Organizations need to focus education efforts not just on what ransomware is, but what steps employees should take if they are impacted. Regular communication is especially important right now with new malware strains like Bad Rabbit posing as seemingly harmless Adobe Flash updates."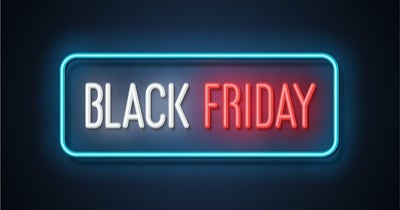 If you think it's too late – there's still time. On the occasion of Black Friday and Cyber Monday, Sangfor offers a special cyber deal. You can deploy Sangfor's Incident Response (IR) service. Not every attack can be prevented, even with the most cutting-edge security equipment. Not every company has the knowledge and expertise to respond to an incident or data breach or even a response policy or plan to follow in the event of an attack. Statistics show that Incident Response services, like those offered by Sangfor, minimize the impact of attacks, maintain business continuity, and strengthen security for the entire business.
Why Sangfor?
Sangfor Technologies is an APAC-based, global leading vendor of IT infrastructure solutions specializing in Network Security and Cloud Computing. Visit us at www.sangfor.com to learn more about Sangfor's Security solutions, and let Sangfor make your IT simpler, more secure, and valuable.
---