Hackers have taken every opportunity to take advantage off every major event of the past year, with some of the world's biggest companies, and many small and medium sized companies falling victim and not recovering. Let us not forget, Travelex, once one of the world's most well-known currency exchanges, has been crippled since New Year's Eve due to ransomware attack. So, we can logically expect to see an up-tick in New Year's themed phishing attacks – but 2020 is different, and a huge upswing in COVID-related phishing being predicted everywhere. There are several things you can look for to identify increasingly sophisticated phishing emails.
Howard Greenfield, Chief Revenue Officer at Centrify said, "COVID-themed email, SMS and web-based phishing attacks have not been uncommon over the last year, and so far we've seen cyberattack campaigns using the guise of charity, government financial aid initiatives, and business support schemes already lure thousands of victims into leaking sensitive information, such as log-in credentials and payment details. In fact, these phishing campaigns have been so sophisticated and widespread in 2020 that business leaders can only reasonably assume that a colleague or employee has already fallen victim to one – especially if they have been working remotely this year for the first time in their career."
As remote work is a necessity for many people around the world with no end in sight, it's more likely than ever that one employee has accidently clicked a malicious link – or looked away while a child or spouse clicked a malicious link. A report by IBM found that the average time it took organizations to find and contain a breach is around 280 days. Just ask Travelex how devastating a hidden attack can be.
Statistics show that Incident Response (IR )services, like those offered by Sangfor, minimize the impact of attacks, maintain business continuity, and strengthen security for the entire business. Sangfor IR Services come with options! Real options!
In the Pre-Incident Phase, Sangfor helps the organization assess external attack surfaces and vulnerabilities before the attack occurs, and existing network architecture and setup, security practices and security controls are sufficient to defend against malware attacks. Organizations are advised to fix vulnerabilities and create a risk mitigation plan according to recommendations provided by Sangfor, reducing the likelihood of being attacked and keeping associated risks to a minimum.
In the Mid-Incident Phase, the Sangfor Incident Response Team will provide immediate support, within the scope agreed to in the SLA, to mitigate the incident and minimize impact. During this phase, Sangfor will assist customers by performing compromised machine containment, forensic investigation, evidence collection and malware eradication.
In the Post-Incident Phase Sangfor will review protection capabilities, and provide a thorough and comprehensive compromise assessment service to ensure there's no hidden and unnoticed residual malware within the organization network, as well as a vulnerability assessment services, firewall rule set and configuration review, ensuring that new vulnerabilities, weak points and misconfiguration are identified, and preventing similar attacks in the future.
Even with an umbrella, no one is dry walking in the rain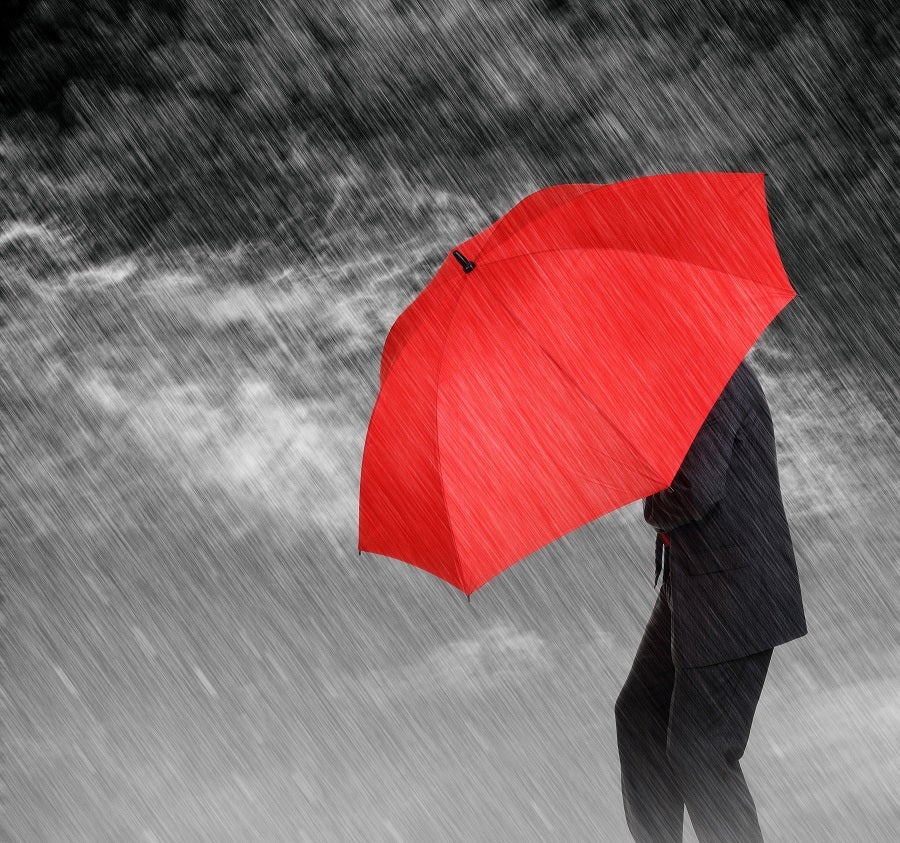 The quote and picture above bring the similar meaning to"No system is ever secure" and how do we keep ourselves always in secure condition and safe state?
Preparation is the key.
Why Sangfor?
Sangfor Technologies is an APAC-based, global leading vendor of IT infrastructure solutions specializing in Network Security and Cloud Computing. Visit us at www.sangfor.com to learn more about Sangfor's Security solutions, and let Sangfor make your IT simpler, more secure and valuable.