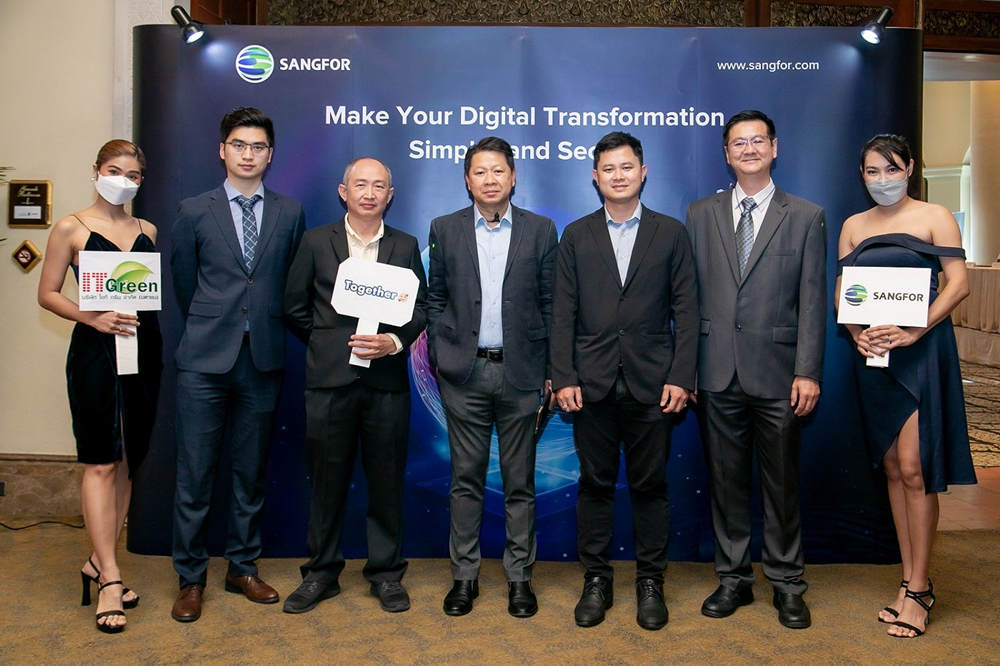 Sangfor Technologies, a leading global vendor of IT infrastructure, cloud, and cyber security solutions, launches its Managed Cloud Services (MCS). The launch was in partnership with IT Green Public Company Limited, a distributor of IT products at the corporate level based in Thailand. The new service will allow companies to access IT services on demand without investing in costly hardware and manpower.
MCS offers the convenience and flexibility of a public cloud with the security, control, and professional service of a private cloud, making it the best cloud service approach for both large companies and small and medium enterprises (SMEs). These services are also proven to offer top tier digital infrastructure and platform while accelerating digital transformation and allowing IT leaders to concentrate their work on service availability and business innovation rather than infrastructure routine tasks.
With Sangfor's MCS, organizations can get more flexible with their cloud adoption for a smoother digital transformation. Local business and global enterprise could host their workloads at Sangfor MCS - Shared Zone for general purpose or the Dedicated Zone as a tailored Managed Private Cloud for demanding applications, which can be a high performance and low latency system with high compliance or security requirement.
With Sangfor's MCS service, partners and customers will be benefited:
Data Security: Sangfor's service includes a built-in anti-ransomware solution and critical data backup and recovery feature, also featuring professional managed security services (MDR, IR, security risk assessment, etc.)
Partners centric: Sangfor MCS is designed for local partners delivering their own cloud services to their own customers.
Professional 1-on-1 expert services: Sangfor provides partners and their customers with the tailored 1-on-1, worry-free expert service from locally based offices, speaking the local language and poised to understand partners' specific needs better. It allows customers to get a response within 5 mins.
Thuchapon Intaphrome, Country Manager of Sangfor Thailand, said, "Our goal is to provide local Thai businesses a one-stop-shop cloud service with vendor level Hybrid Cloud and Managed Security Service (MSS). Our newest service will help companies reduce their administrative hours and the cost of managing and maintaining the system.
He added that we have always strived to become a trusted managed cloud service provider and aim to provide reliable and secure cloud infrastructure services in Thailand for medium and large organizations.
Aside from the Managed Cloud Services, Sangfor Technologies will continue to provide all-rounded solution consultants to customers based on customer resources, technology, and business requirements.
About Sangfor Technologies
Sangfor Technologies is an APAC-based, global leading vendor of IT infrastructure, cloud computing and cyber security solutions. Visit us at www.sangfor.com to learn more about Sangfor's Security & Cloud solutions, and let Sangfor make your digital transformation simpler and secure.