After several ground-breaking years in the European market, based in Italy, Sangfor Technologies is proud to announce its expansion into the Spanish market in 2021!  With more than 21 years of experience in the IT industry, and over 100,000 clients globally, Sangfor announced their grand entrance into the Spanish market on June 2-3rd, at the annual ASLAN Congress, an event showcasing over 50 companies who are leading the way toward total digital transformation.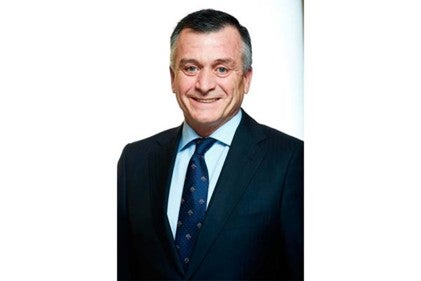 "With the arrival of Sangfor in Spain, we want to empower the market, offer cutting-edge and innovative solutions with which to revolutionize the industry. Our goal is to become the ally of Spanish companies, who trust us and find the perfect complement with which to grow, improve their businesses and, most importantly, feel protected."
--- José Ramón Crespo, Country Manager of Sangfor Iberia
Sangfor made their Spanish debut on June 2nd, 2021 at the ASLAN2021 Congress, where José Ramón Crespo, Country Manager for Sangfor Iberia, and Alberto Carrillo, Pre-Sales Manager, participated in the virtual workshop "La Cloud privada no tiene por qué ser insegura o compleja" (The Private Cloud Does Not Have to be Insecure or Complex). José Ramón introduced Sangfor Technologies to attendees, while Alberto Carrillo presented Sangfor HCI, an enterprise cloud computing platform which allows the joining of traditional applications with microservice applications, without subtracting an iota of safety.

Sangfor HCI (Hyper-Converged Infrastructure), multi-tenant solution, is the ultimate solution to enable a rapid shift to a software-defined IT infrastructure, with access from anywhere, at any time. Sangfor HCI delivers a scalable, secure, and reliable software-defined infrastructure by converging compute, storage, networking, and security into a unified software stack, while simultaneously reducing data center footprint, and simplifying operation and management with a "what you draw is what you get" visualized network topology. Sangfor HCI can also smoothly evolve to a private/managed cloud platform, with cloud-native applications built on containers, and managed by Kubernetes, all supported by Sangfor PaaS KubeManager. Using Sangfor HCI will future-proof your IT, reduce TCO and accelerate innovation. 


About Sangfor Technologies
Sangfor's past success in the Italian market has spurred further growth in the EU, and we are proud to have our cutting-edge products now available to Spanish enterprises and partners! Sangfor's success lies in our commitment to creating the IT our customers both need and want, and we look forward to serving the Spanish IT market just as we continue to serve our customers in the APAC region.
Sangfor Technologies
is a leading global vendor of IT infrastructure solutions, specializing in Cloud Computing & Network Security, with a wide range of products and services including Hyper-Converged Infrastructure (HCI), Virtual Desktop Infrastructure (VDI), Next-Generation Firewall (NGAF), Internet Access Gateway (IAG), Endpoint & Ransomware Protection, Managed Detection & Response, WAN Optimization, and SD-WAN. Established in 2000, Sangfor now has +7,500 employees, with more than 60 branch offices globally, in exciting locations like Hong Kong, Malaysia, Thailand, Indonesia, Singapore, Philippines, Vietnam, Pakistan, UAE, Italy, Spain and the USA.
Source:
SIM
---