About Gugel Furniture Logistics
Gugel has specialized in furniture transportation and logistics for more than 20 years. Born in the province of Treviso in the North-East part of Italy, the company is the ideal partner for companies looking for a careful and attentive service in managing the transportation and delivery of furniture, furnishing accessories, and works of art.
Gugel offers outsourced services that help customers eliminate logistics issues simply and cost-effectively. The company places its customers at the center of all its design strategies and dedicates itself to the continuous improvement of the services it provides.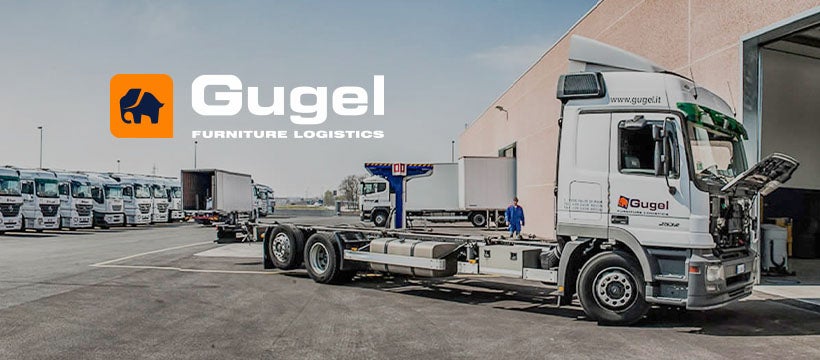 Source: https://www.facebook.com/gugelsrl
Business Pain-Points
Gugel required an update to the existing virtual infrastructure it had. The company wanted to simplify the operation and management of its system by making it more intuitive and flexible, then ensuring a scalable and easy migration from its VMware setup.
Additionally, performance was a major issue for the logistics company and the inclusion of new remote backup policies was necessary to increase its overall security. The backup would assure that Gugel would never risk downtime if anything went wrong.
Sangfor Solution for Gugel Furniture Logistics
Sangfor proposed the use of the Hyper-Converged Infrastructure (HCI) platform to simplify the company's IT system. The solution consisted of a node cluster to ensure high availability and drastically reduce the possibility of downtime.
The intuitive and centralized management interface of Sangfor's HCI made it easier for the company to manage its integrated backup functions by setting target policies through a wireless network located in another branch office.
Finally, Sangfor's One-Click feature ensured that migrating from the existing VMware infrastructure was quick and easy.
Conclusion
Gugel establishment now hosts an advanced IT infrastructure with the help of Sangfor Technologies to easily manage its equally advanced fleet of up to 150 trucks and 20,000 square meter facilities. The company can now continue to provide premium furniture and fittings logistics more efficiently throughout Italy with innovative shipping services and cost-effective transportation. Sangfor is proud to partner with an industry-leading and distinguished shipping company like Gugel and looks forward to maintaining this fulfilling business endeavor.