JAC Motors' Digital Transformation Journey: Driving Smart Manufacturing with Sangfor
About JAC Motors
As one of the leading players in the Chinese automotive industry, JAC Motors (officially Anhui Jianghuai Automobile Co., Ltd.) possesses advanced smart manufacturing capabilities. The renowned car manufacturer has established eight major production bases domestically and 19 KD (knock-down) factories overseas, with over a thousand sales and service outlets. One of its most notable production bases is the NIO factory – a smart factory dedicated to producing NIO electric vehicles as part of a manufacturing cooperation between JAC Motors and NIO Inc. The factory is situated in the Shushan District of Hefei City. Construction began on October 23, 2016, on a vast 839-acre piece of land that was previously a wetland.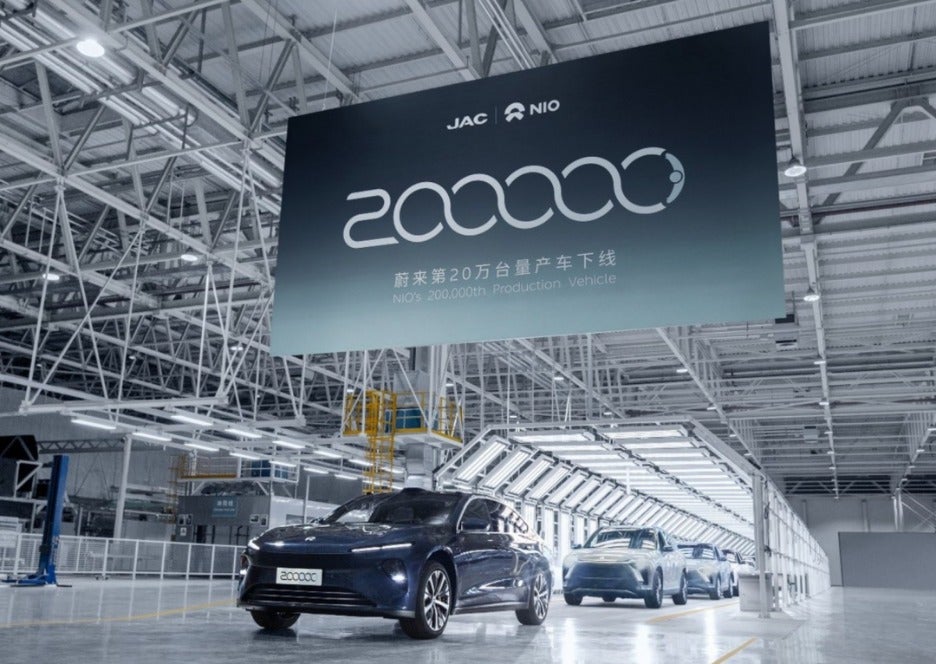 Source: JAC Official Website
Driving Manufacturing Transformation
On July 14, over forty CIOs from various manufacturing enterprises nationwide gathered at the NIO factory, which now produces an impressive 240,000 vehicles annually.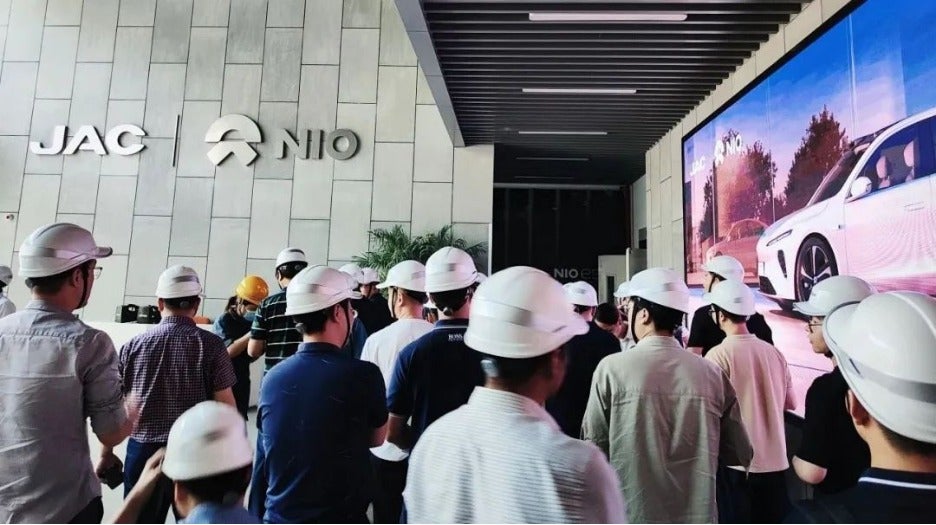 CIOs visiting the body workshop of the NIO factory
Inside the body workshop, visitors were left captivated by the display of industrial robots and intelligent handling robots operating with precision and efficiency. Ding Zhihai, Chief Information Officer at JAC Motors, recounted the company's transformation journey, highlighting the pivotal role of industrial technology.
Over the past few decades, JAC Motors has firmly established its presence in the automotive industry. It has continuously expanded its capabilities and gained a competitive edge by leveraging advanced digital technologies.
From the first-generation factory to the third-generation smart factory, we have implemented a comprehensive design of industrial business applications. This design revolves around connecting the R&D design BOM (Bill of Materials) and PLM (Product Lifecycle Management) business systems with production MES (Manufacturing Execution System) business systems, enabling the seamless flow of data between them. As a result, the project cycle has been reduced from the original three years to 1.5 years. This has allowed us to effectively reduce costs and significantly improve production efficiency.

Ding Zhihai, Chief Information Officer at JAC Motors
All these achievements were made possible by the solid and unwavering commitment to establishing a robust digital foundation during the digital transformation process.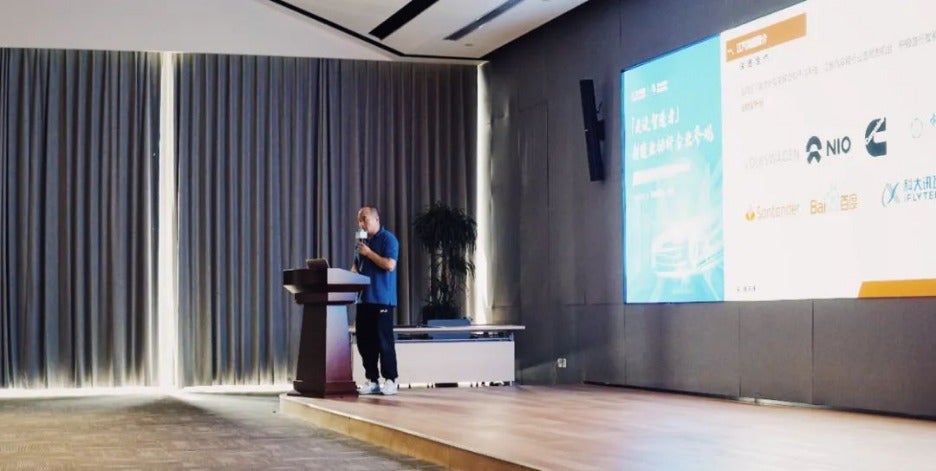 JAC Motors CIO Ding Zhihai reviews the company's digital transformation journey
JAC Motors' Digital Transformation Journey
JAC Motors' Business Pain Points
As the company launched numerous business systems, the early IT infrastructure struggled to cope with their complexity and volume. These challenges gave rise to performance and data security issues, ultimately impacting the stability of the smart factory's operations. As a result, JAC Motors urgently needed an efficient, secure, stable, and convenient infrastructure that could support all aspects of its research, production, supply, and service business.
Sangfor Solutions and Outcomes
To address the above pain points and improve overall performance, the company made upgrading to a cloud data center a top priority.
In 2019, JAC Motors prioritized migrating the headquarters' office operations and branch production operations to the cloud. The company migrated all core business systems, including PLM, BOM, MES, DMS, and finance, to Sangfor Hyper-Converged Infrastructure (HCI). This platform offered robust support and flexible data backup capabilities, ensuring a stable and reliable operating environment for the business.
In 2021, JAC Motors completed the construction of a Sangfor HCI-based private cloud. The private cloud setup consisted of the Sangfor Cloud Platform (SCP), seven clusters, and over 1,000 virtual machines (VMs), all used to host the company's core business systems. Some innovative business systems utilized Sangfor Managed Cloud and public cloud for off-site data backup and same-city off-site application disaster recovery. As a result, the production business achieved a zero recovery time objective (RTO), meaning there is no downtime during disaster recovery, and a near-zero recovery point objective (RPO), which ensures minimal data loss during the recovery process.
The cloud data center provided unified management and monitoring of business systems via SCP and IOMPlus (Intelligent Operations and Maintenance Platform+). Operations staff could now handle daily tasks and troubleshoot issues more efficiently through a single platform, eliminating the need to travel between multiple data centers and production lines. This closed-loop approach allowed for faster problem detection and resolution, significantly enhancing business performance.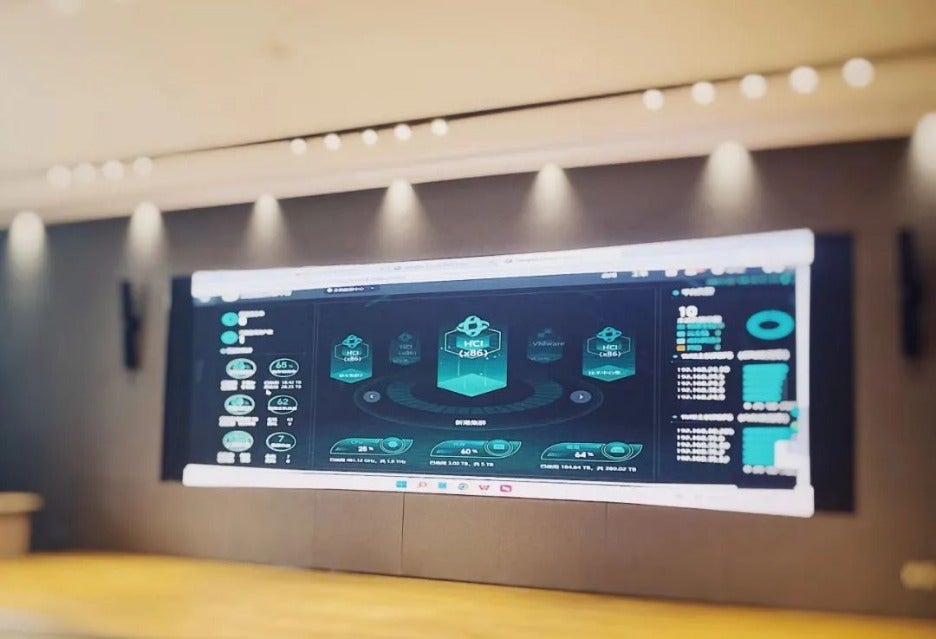 The Cloud Platform Cluster of JAC Motors
JAC Motors: Pioneers of Smart Manufacturing
JAC Motors' smart factories, epitomized by the NIO factory, continue to innovate in China's automotive landscape. In the country's first smart factory equipped with a full aluminum riveting production line, numerous CIOs witnessed firsthand the successful implementation of unmanned processes, including spraying, stamping, and welding, all made possible through technologies like the Industrial Internet of Things (IIoT), big data, and cloud computing. Underpinning the seamless and efficient operations is the industrial cloud platform built on Sangfor HCI.
Guests participating in a group photo in front of the NIO factory
With the vision of building a "Digital JAC", JAC Motors is strengthening its digital infrastructure, empowering high-quality development, establishing a solid data foundation, and promoting lean management within the group. JAC Motors' ambitious digital transformation strategy is gradually unfolding, and the construction of its third-generation smart factories is progressing at an accelerated pace. Moving forward, the company's Information Department will continue to explore a wide range of digital technologies to drive business innovation, accelerating the group's progress into the future.
Sangfor proudly accompanies manufacturing enterprises like JAC Motors on their digital transformation journeys, providing optimal digital solutions for business innovation and jointly contributing to the advancement of smart manufacturing.