Customer Overview

The Ministry of Human Resources (MOHR), formed in 1958, is a ministry of the Government of Malaysia that is responsible for skills development, labor, occupational safety and health, trade unions, industrial relations, industrial court, labor market information analysis, and social security. They have over 60 servers, including 58 physical and 8 virtual.

Previous IT Infrastructure

MOHR's previous internal network included 3 zones: DMZ, NITERNET, and LAN. All servers are distrusted in DMZ and NITERNET zones. Their 68 servers include web, mail, FTP, and SQL servers. They were the end of life with most in use for the past 5 years and some for over a decade.

Customer Challenge/Demand

Iswift, MOHR's contractor responsible for IT operation and maintenance, had only 3 staff to manage all 68 servers. Most staff time was taken up by server management, as physical servers require individual management. Maintenance was becoming increasingly demanding as the servers aged, leaving. no time for network analysis and tasks.

2 entire rooms were dedicated to the physical servers, which generated significant electricity and cooling cost.

The aging servers were performing too poorly to satisfy increasing business needs. As the business grew, the whole IT system was sure to expand, with more costly servers needed.

Alternative Solution

MOHR reached out to a USA-based vendor first, but the server & storage virtualization solution they offered largely exceeded MOHR's budget.

The USA-based vendor didn't have the network-wide firewall and internet access management functions required, integrated into their system, requiring MOHR to purchase additional systems from other vendors for any future IT development.

Sangfor HCI Solution

·MOHR's IT Manager was invited to an HCI introduction event by a Sangfor distributor and showed interest in the Sangfor HCI solution. Sangfor provided a tailor-made plan and quote within their budget.

·All 68 servers were migrated to 4 sets of Sangfor HCI (aSV + aSAN + aNET) with complete server virtualization, storage virtualization, and network virtualization functions.

·After deploying Sangfor HCI, the MOHR IT infrastructure was unchanged. Moreover, by utilizing server and storage virtualization, MOHR can now easily expand their business by creating new VMs while enjoying quicker TTM and lower TCO.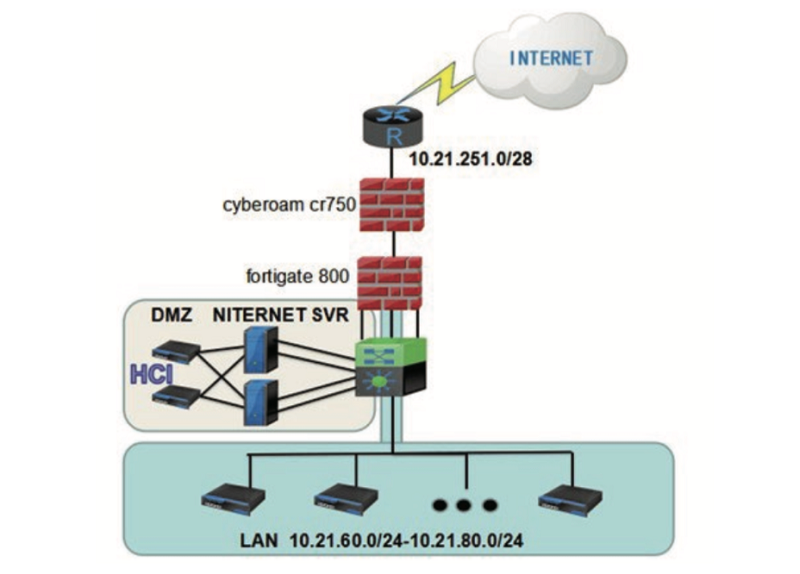 ·With Sangfor HCI network virtualization, MOHR can now operate and maintain the entire IT infrastructure effortlessly with the "What You Draw is What You Get" feature.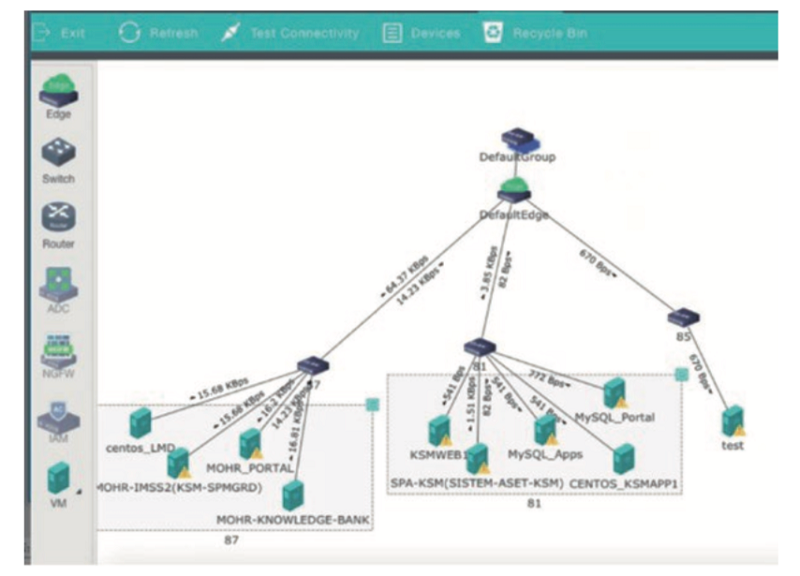 ·MOHR's data center footprint was reduced from 2 rooms to part of 1 small room. Their IT staff now are free from tedious maintenance tasks and have more time for analysis and other value-added business.
---