About Shun Thai Rubber Gloves
Shun Thai Rubber Gloves was founded in 1989 with the primary objective of manufacturing high-quality latex gloves. With its factory based in the Rayong province of Eastern Thailand, the company is committed to providing safe and effective gloves mainly for the healthcare sector - but also for general household and industrial applications.
Shun Thai Rubber Gloves is a leading manufacturer of Natural Rubber (NR) and Nitrile Butadiene Rubber (NBR) gloves and is focused on production as an Original Equipment Manufacturer (OEM) for other companies while also owning brands such as Pure Glove, Royal Guard, and Sunshine.
The Company exports its products globally and has distributors in many major places - including Europe, the United States of America, Canada, Latin American Countries, the Middle East, Japan, Taiwan, and Australia.
At Shun Thai Rubber Gloves, the service motto is to always be driven and motivated to cater to all hand protection requirements. This represents the company's core values and determination in providing customers with excellent products and the highest degree of customer service.
A company as efficient as Shun Thai Rubber Gloves needs an IT infrastructure that matches those high standards.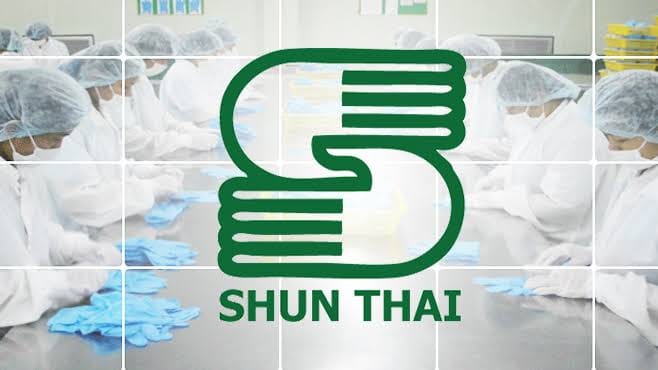 Source: https://www.facebook.com/shunthaiglove/
Shun Thai Rubber Gloves's Business Pain-Points
The Shun Thai Rubber Gloves company had been using separate, stand-alone physical servers before that required one server for each function – such as domain, applications, and file sharing.
The major issues for the company were hardware failure and server downtime. These issues drastically affected the productivity of the company. Shun Thai Rubber Gloves revealed that its longest downtime suffered lasted two months.
Previously, the company had already been struggling with its IT division where file-sharing servers were not even connected to the MA and the hard disk drive had to be recovered and restored for almost two months.
The VMware used had limitations where different nodes could not be integrated to create a cluster which made service failure inevitable with only one node.
Fortunately, under new management, the company's IT department began to improve the situation and then started to look towards virtualization solutions to solve the hardware failure issues. This is when the company found Sangfor on the internet.
Sangfor's Solution
Sangfor's Hyper-Converged Infrastructure promoted efficient integration for different hardware while working holistically to solve the problems on hand and ensure business continuity. The platform was much more flexible than the previous solutions used by Shun Thai Rubber Gloves.
The Hyper-Converged Infrastructure made virtualization simpler by having more than one node to create a cluster for the system – which meant that even if one node failed, the other would continue to work and ensure production continuity.
Sangfor helped the company in operating more practically and with a lot more ease, even in the event of power outages or node failure. The platform provided effectively reduced the company's downtime and allowed its production lines to continue operating uninterrupted.
End-User Experience
Shun Thai Rubber Gloves has been very pleased with Sangfor – so much so that they haven't even had to make use of our support services as the Hyper-Converged Infrastructure has been operating efficiently and effectively without any problems.
Mr. Weerapong Nongya, the IT Manager at Shun Thai Rubber Gloves, has also assured us that the company will be looking to invest in more Sangfor products and solutions in the future due to the success of this endeavor.
Shun Thai Rubber Gloves plays an essential role in supplying much-needed medical equipment - especially during and after the pandemic. This is why production continuity was a crucial aspect for the company and also why Sangfor was the best solution to keep Shun Thai Rubber Gloves on track as a leading supplier.