About Universitas Pelita Harapan - UPH
The Pelita Harapan University - also known as the Universitas Pelita Harapan (UPH) - is an Evangelical higher education institution run by the Pelita Harapan Education Foundation. Founded in 1993, the private coeducational university is located in the Lippo Village in Tangerang, Indonesia.
UPH is the first university in Indonesia to introduce programs taught entirely in English. The institution is also the first to offer a liberal arts curriculum and introduce a multi-disciplinary approach to its programs.
At UPH, learning goes beyond the traditional classroom setting by including diverse activities and innovative technology.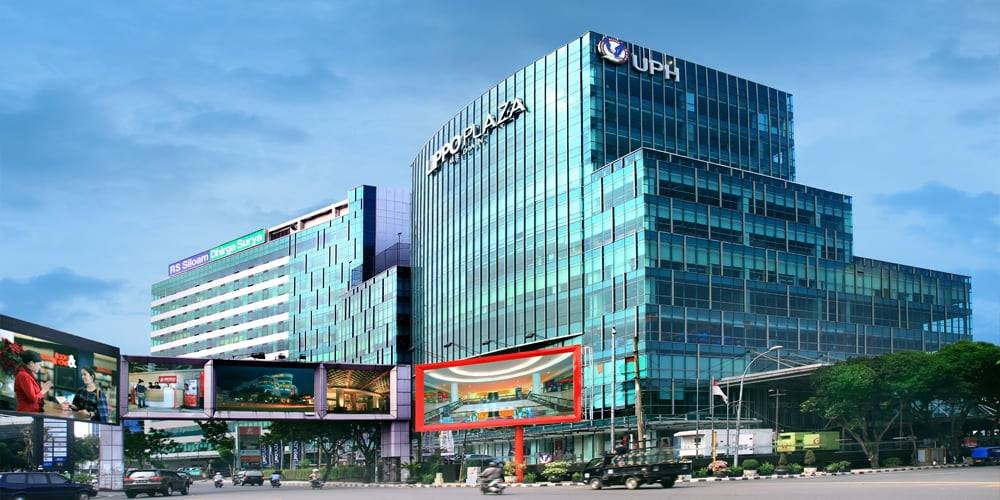 UPH Medan Campus. Source: https://medan.uph.edu/
UPH's Challenges
s a top university, digital education is a key strategy in learning. The UPH encountered several issues related to bandwidth visibility. The more content was accessed, the more bandwidth resources were occupied.
The organization was looking for a solution to manage internet access on a quota-based system - to avoid network congestion.
Additionally, the university had no valid data to assess network traffic priority management - based on either applications or URL filtering.
The university was also unable to prohibit access to unwanted content due to the limitations of the previous system. This allowed students and users to easily bypass any set access controls.
Compiling data into an effective summary report was also proving to be a challenge for the university. The creation of management reports was time-consuming and compiling all the necessary information as quickly as expected was becoming a chore.
UPH also has concerns about the management of campus activities and network security. The university required a better infrastructure that would ensure seamless scalability as the institution grew.
The university struggled when using 3 separate vendors for server, networking, and storage solutions.
The security of applications and data was also a major issue for the university. Students need to know that their information and applications are protected and safe in the hands of UPH.
Sangfor's Solutions
Sangfor suggested the use of its IAG (Internet Access Gateway) solution for UPH. The solution was deployed in transparent mode with strict instructions to maintain the bandwidth and limit internet access based on a quota system for specific users.
The platform aimed to improve user experience and manage network traffic effectively to ensure secure internet access for all students. Network priorities were given to applications used for educational purposes - including any news or media for the enrichment of learning.
However, restrictions were also put in place for internet access related to unwanted content - such as pornography, gambling, drugs, or any other restricted topics.
The Internet Access Gateway also ensured that reports were set up on an automated schedule to ensure consistent data collection and featured an external report center to extend storage - run on a Windows server at no extra cost.
Sangfor's Hyper-Converged Infrastructure (HCI) was also put in place at UPH to simplify infrastructure management, reduce costs, and provide optimum scalability. The solution also gave the university a one-stop solution for computing, network, and storage.
The Hyper-Converged Infrastructure ensured fast data access to allow students to run applications smoothly and enhance their studies.
Sangfor's Next Generation Firewall (NGFW) platform also provided a secure environment for the students to work in with its leading data and application protection capabilities. This ensures that only authorized access is allowed and that the data is protected from breaches.
The Next Generation Firewall is also equipped with artificial intelligence (AI) and threat intelligence to provide the university with advanced cybersecurity.
UPH's Experience with Sangfor
The use of Sangfor's platforms has elevated the institution's success and capabilities. the Sangfor team provided exceptional support through its direct engagement and ability to tailor solutions to each client.

Tommy Surya, The Head of Infrastructure, Operations, and Services at UPH
According to the university, Sangfor's solutions are easy to set up and allowed them to monitor performance and security through reliable, advanced, and user-friendly infrastructure while still being affordable.
UPH has assured us that working with Sangfor has been a positive experience that has led to improvements in efficiency, productivity, and overall performance.