Valaya Alongkorn Rajabhat University (VRU) Overview
Valaya Alongkorn Rajabhat University (VRU) is a higher-education institution based in Pathum Thani, Thailand. The institute was formerly known as the Phetchaburi Wittayalongkorn Teacher Training School. It is the only university in Thailand that is under the Royal Patronage of His Majesty King Bhumibol Adulyadej.
With a total of 6,600+ employees, VRU boasts 10 different faculties, including faculties of education, sciences, humanities, agriculture, and management science.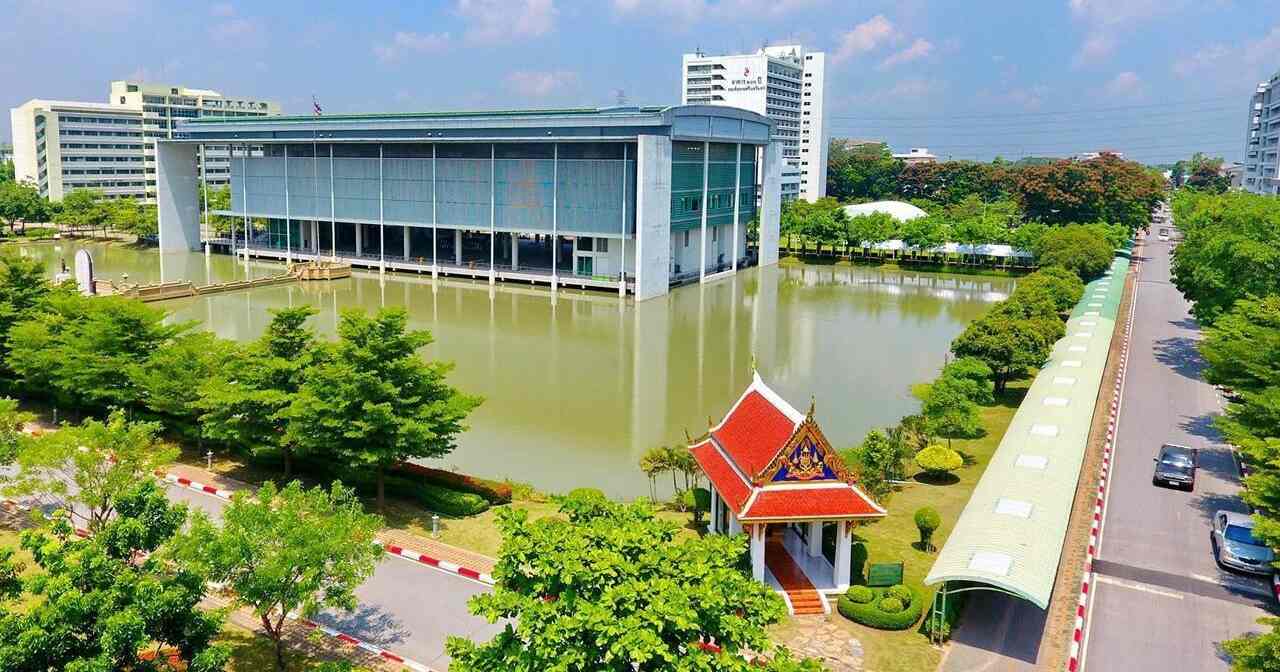 Source: https://www.linkedin.com/company/valaya-alongkorn-rajabhat-university/about/
Business Pain Points
VRU made use of legacy IT infrastructure which was inefficient and could not integrate resources into a single-stack server.
The existing system could not support new applications for the university's internal organization functions - such as Enterprise Resource Planning. This includes the hypervisor software installed, which failed to handle the workload of the crucial new applications.
There are 3 categories of major pain points for the university that are noted as follows:
The Technical Aspect
The applications were required to run continuously without any downtime.
A backup was entirely essential for immediate recovery in the case of any data failure or corruption.
The security of the system needed to be upgraded in order to mitigate the risk of malware or cyber-attacks.
The Business End
Business continuity was incredibly crucial for VRU. Teachers could not teach and students could not learn without the use of the application platform. This led to a loss of income for the institution.
The university also had a limited budget to build a new IT infrastructure and required a cost-efficient solution.
The Governance Side
The solution proposed to VRU needs to comply with Thailand's cyber laws and offer data protection according to the Personal Data Protection Act (PDPA).
Sangfor's Solution for Valaya Alongkorn Rajabhat University
Sangfor proposed the deployment of Server nodes with Hyper-Converged Infrastructure (HCI) software to replace the existing data center.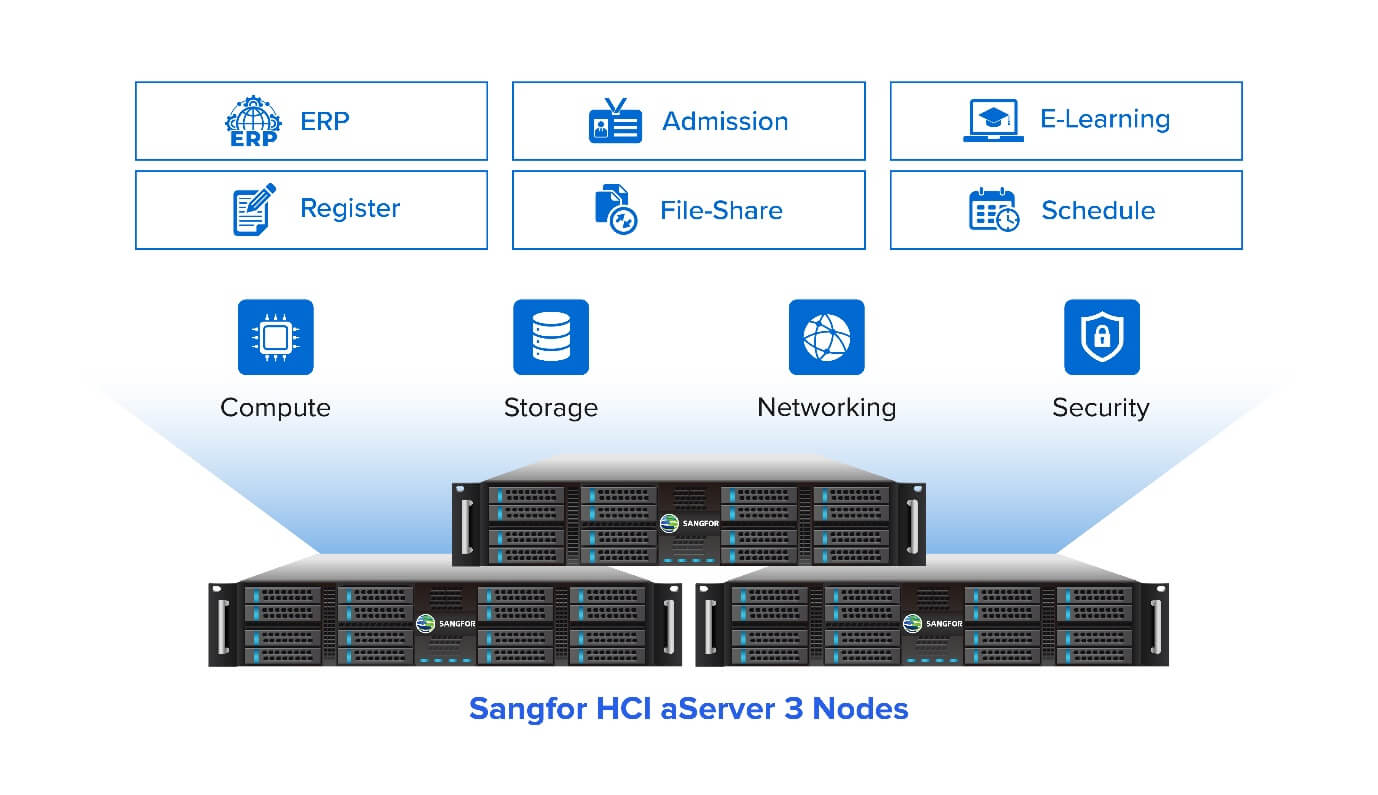 All the necessary applications can run smoothly on Sangfor's HCI platform, including Enterprise Resource Planning, admissions, registrations, e-learning, scheduling, and file-sharing capabilities.
Sangfor allowed peak performance to be achieved with the use of High Availability clusters to decrease downtime extensively. The backup functions for VRU were maintained with a RTO of 5 minutes and a RPO reaching up to an hour.
Sangfor provided advanced security from within the HCI bundle to ensure elevated protection from potential cyber threats - while also being cost-efficient.
Moreover, VRU received consistent and efficient services with an auto-recoverable application platform to ensure that the IT operations and management team is comfortable with service continuity and optimal application performance and usage.
Finally, in terms of governance, Sangfor's data protection solution easily complies with the laws of Thailand's PDPA and provides solid and encompassing data protection.
For more information on Sangfor's cyber security and cloud computing solutions, visit www.sangfor.com.