We are in the age of clouds; one where most of our interactions with the internet and technology are cloud-based. The use of the cloud in commonplace functions includes data backups, emails, file sharing, storage, big data analytics, banking, and e-commerce. All of these applications make clouds essential to how we connect to the world. This has slowly decreased the use of physical servers as clouds centralize all of the above-mentioned functions. As a result, even the infrastructure used to host apps is changing.
Applications play a significant role in our daily lives. We use them for shopping, transportation, day-to-day tasks, tracking our health, social media, work management, and more. Traditionally, applications had been developed to run on physical servers. Virtual machine virtualization was the earliest introduction of applications to cloud computing. However, even with VMs, the achievement of virtualization is still hardware-based. Cloud-native container-based applications differ in that they are built and run entirely on cloud environments, eradicating complete reliance on hardware.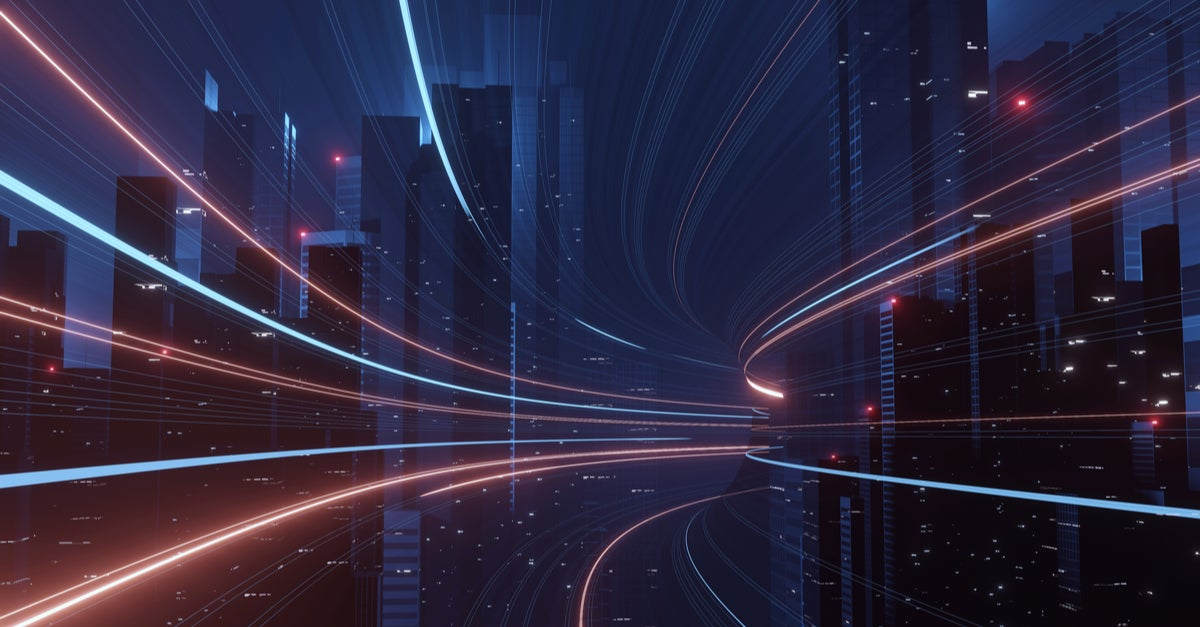 For years, platforms such as Kubernetes have made cloud-native applications an accessible route for organizations looking to run containers, and since COVID-19 there has been a larger shift to Kubernetes as a solution as more businesses migrated to multi-cloud environments. In 2021, ITWeb published an article in which they stated "In 2019, 71% of organizations ran Kubernetes on-premises. This virtually got flipped in 2020 with 67% of businesses now running Kubernetes in the cloud."
According to ContainIQ, 31% of backend developers globally use Kubernetes. In an in-depth research study conducted by Pure Storage in a 2021 Kubernetes adoption survey, 89% of the respondents interviewed said they expected Kubernetes to play a larger role in their infrastructure management in the next 2-3 years.
This is the future of application architecture, and an important step for businesses who want to continuously embrace the latest developments in technology.
What Are Containers?
ProfessionalDevOps.com defines containers as software units abstracted from the operating system that helps organizations create an environment in which applications can be built, tested, managed, and deployed.
What Is Kubernetes?
Known as The Kingpin of Future Application Development, Kubernetes was first developed in 2007 by Google to manage its data centers. It was thereafter donated to the Cloud Native Computing Foundation, and today Kubernetes (K8s) is an open-sourced orchestration platform at the forefront of containerized application software deployment and management.
Kubernetes works by distributing application workloads across Kubernetes clusters according to the functions/needs of each container.
However, managing the many components of Kubernetes from the API server, to the pods, controller manager, and Kubelets can make it challenging for inexperienced users. This is why Sangfor developed its Next Generation Converged Digital Infrastructure platform, to simplify everything cloud-native application related, from deployment to the management and scalability, as well as everything in between. Sangfor NG-CDI provides a converged solution to navigating modern app infrastructure.
What Is Sangfor NG-CDI?
Sangfor NG-CDI (Next Generation Converged Digital Infrastructure) architecture is a cloud-based platform that deploys applications by sorting and packaging them into containers. Sangfor NG-CDI has Kubernetes built into the kernel while the containers are supported natively on the Sangfor platform.
Though cloud-based, Sangfor NG-CDI also supports virtual monitors and applications deployed on them. The NG-CDI platform accelerates the deployment of application containers and application VMs by packaging them into Helm templates, which are files that have formats that can be read/understood by Kubernetes and describe what resources each cluster will contain. All of this is of course done through the Sangfor Cloud Platform.
Because containerization is cloud-native, Sangfor Cloud allows for the easier integration of Kubernetes through our cloud services. According to Data Dog, 90% of Kubernetes users leverage cloud-managed services such as the Sangfor Cloud Platform.
Sangfor NG-CDI is automated with self-updating abilities and accommodates existing VM systems while promoting cloud-native and containerized systems for potential advancements.
Learn more about Sangfor NG-CDI at https://www.sangfor.com/cloud-and-infrastructure/solutions/sangfor-ngcdi.
What Are the Benefits of Modern Cloud Applications?
Greater Agility
Scalability
Increased speed and Reliable deployment of applications
Security through Sangfor's End-to-End protection
DevOps Friendly- Containerization reduces the workload that IT teams are required to put into operations by simplifying infrastructure processes
Centralization and portability
Affordability
More resources, all of which are utilized according to container requirements
Conclusion
Virtual Machines are still very much around and may be for a while but Cloud-Native solutions are the next step into a new era of digital application infrastructure. The great thing about Sangfor NG-CDI is that we assist businesses in making smooth transitions from traditional VM-based applications to containerized applications. From thereon, you can develop new apps and scale as much as needed.
Frequently Asked Questions
Yes. Sangfor NG-CDI is equipped with end-to-end protection, as well as backup and disaster recovery measures.
The Sangfor Cloud Platform is a tailor-made solution developed to run enterprise apps with optimized performance, comprehensive reliability, and built-in availability.
Sangfor NG-CDI is available to businesses in all industries. We currently have significant operations in the healthcare sector, with Jakarta Eye Center, an eye hospital, as one of our valued clients.