What is Keylogger Software?
A keylogger software, also known as a keystroke logger, is a type of software program or hardware device capable of tracking activity on a keyboard.
How does keylogger software work?
Keylogger software is a type of spyware and is used for a variety of different purposes. Keylogger software has malicious and legitimate use cases. For instance, keylogger software may be used by cyber criminals to hack into a victim's system, network or device to gain control or steal sensitive information. Alternatively, businesses may use keylogger as monitoring software to monitor employees' activities during working hours, or to run various experiments or tests. This has increasingly become common due to the pandemic and the rise in remote working. The information gathered by the keylogger is then either stored in a file or emailed directly. In addition to keystroke logging, some keylogger software can capture your screen at random intervals. This is known as a screen recording and can be highly invasive if unauthorized.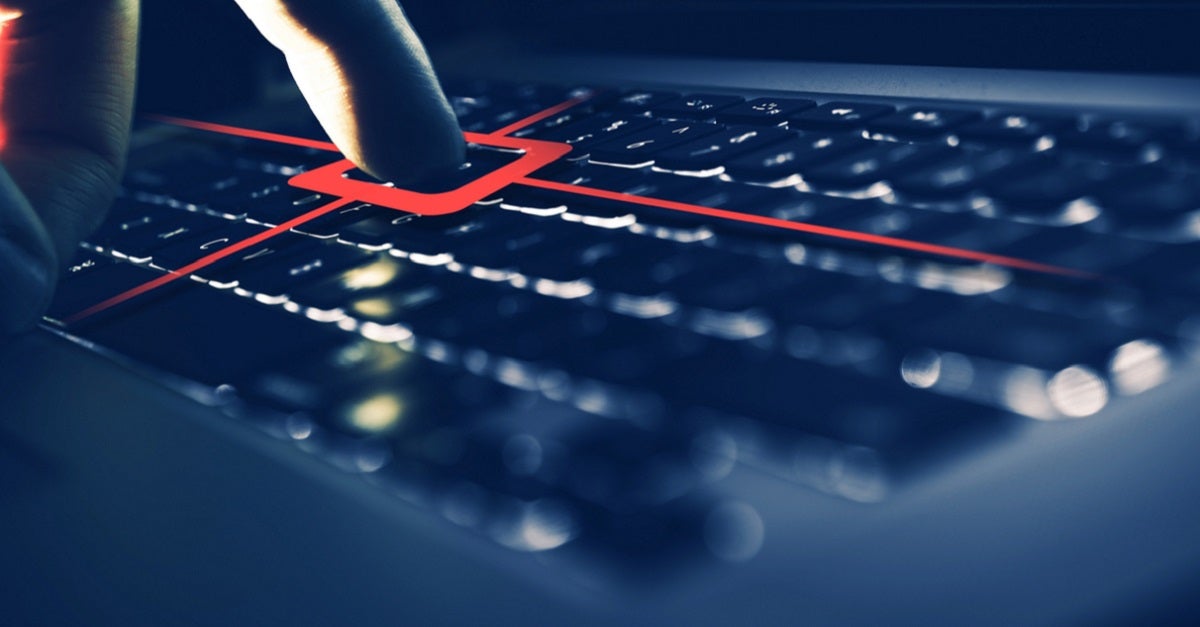 How can malicious keylogger software get onto your computer?
As with most cyber attacks, malicious keylogger software can find its way to your computer through several routes. The most straightforward is via anybody with direct access to your device who can quickly and easily install the software.
Alternatively, keylogger software may be embedded in a virus or application installed on the victim's computer. This is precisely why it is imperative to only install reputable software from trustworthy sources.
Keylogger software and keylogger hardware: The differences
Cyber criminals may choose to use either software or hardware for keylogging. Since these two types of keyloggers function differently, they have varying advantages and disadvantages and are therefore circumstantial.
Keylogger software
Keylogger software provides remote access to the person operating the software. This means that whether it is authorized or not, they can be recording your activity from a completely unknown and inconspicuous location. This communication can happen through one of several different methods, including:
Uploading the information to a database, FTP server or a website
Software that may enable a remote login to your local device
Emailing data to a specific email address from time to time
Using an attached hardware system to wirelessly transfer data
All of the above methods track keyboard activity. However, there are other ways in which keylogger software may track and record activity on a personal device. A few of these methods include:
Screen logging. This involves periodically taking screenshots
Activity tracking and recording which files, programs and windows you access regularly
Clipboard logging, which is the recording of information copied via the Control or Command C function
Control text capture technology. This enables attackers to copy secure information such as passwords, even if it is behind a password mask
Recording of other activities such as communication via instant messaging applications, search engine inquiries, FTP downloads or just about any other kind of internet activity.
Keylogger hardware
Keylogger hardware is a physical device that can record data without requiring the use of software. A few examples of keylogger hardware include:
Keyboard hardware that is manually placed between the keyboard and computer connection to record data. The more advanced keylogger hardware is, the less visible it is to the naked eye. This can mean they go undetected for prolonged periods of time.
Keyboard overlays are often effective since they are not easily identifiable and do not require software. For unsuspecting users, they are difficult to detect despite being hidden in plain sight. They are commonly used in ATM hacking.
Wireless keyboard sniffers are a type of hardware placed remotely but close enough to intercept signals being sent between a wireless keyboard and a computer.
How do I detect and remove keylogger software and hardware?
While keyloggers can be difficult to detect, there are ways you can defend against them. For software keyloggers, try:
Running antivirus software on your device.
Checking your task list (ctrl+alt+del). If any of the tasks you see are unfamiliar, research them immediately.
Scan your hard disk for stored files and check for logs of your activity.
Using password managers that automatically populate username and password fields can also provide protection against keyloggers.
For keylogging hardware:
Ensure your devices are not left unattended at any times in unsafe areas.
Train yourself or your team on what hardware keyloggers look like.
Always double check ATMs, payment terminals, and other devices with keyboards that you may enter sensitive data on.
Keylogger software can come in many forms and, although it's not necessarily always malicious in intent, cyber criminals can and will use keyloggers to cause significant damage. Read more about improving your network security and protecting from keyloggers here.
To learn more about keylogging software and hardware as well as how to protect yourself or your organization from their misuse, do not hesitate to get in touch with Sangfor. Our comprehensive range of cyber security solutions includes next-generation firewalls, incident response teams, endpoint security, and much more. Together we can protect your organization from keylogger attacks and much more to ensure business continuity and success.