On October 31, Gartner® published Competitive Landscape: Chinese HCI Large, Specialist and Crossover Vendors[1], which provides insight into the Chinese hyperconverged infrastructure (HCI) market and Competitive Profiles of several HCI vendors, including Sangfor.
The following article provides a brief overview of the Chinese HCI market and explores how Sangfor continues to demonstrate technical prowess and market foresight to meet the evolving market dynamics and demands.
Overview of the HCI Market in China
"On the demand side, China's HCI market has entered the early stage of mainstream adoption. Small and midsize businesses (SMBs) as well as large enterprises all use HCI as a building block of their data center infrastructure. Compared to the global market's compound annual growth rate (CAGR) of 14%, China's hyperconverged integrated system (HCIS) (appliance) market is expected to witness the same or even higher growth, from a market of $1.8 billion in 2021 to 2025 of about 3 billion market." Gartner estimates that "the top five vendors accounted for more than three-quarters of total market revenue in 2021."
How Sangfor Continues to Lead in HCI
Sangfor entered its HCI business in 2011 in the early days of the technology's rise to become an established player in the HCI market. A recent IDC Tracker report[2] ranks Sangfor as the 3rd largest HCI vendor in China in Q2 2022 based on market share. Over the last decade, Sangfor HCI has served over 13,000 customers worldwide and undergone at least one major upgrade every year. This year, we released our most powerful ever HCI, v6.8.0, to help customers evolve their business with next-generation infrastructure.
So how does Sangfor continue to lead at the forefront of the HCI market?
Let's explore in greater detail how Sangfor's HCI solution and services fit the current competitive situation and trends of the HCI market.
Addressing More Business-Critical Workloads
The Gartner report notes that "HCI is perceived as an important part of the modern data center and a stepping stone to the private cloud." It lists the following trends that are driving the evolution of HCI's capabilities to support a broader range of workloads:
1. Beyond the core capability of computing and storage, HCI continues to evolve to provide full infrastructure capabilities including containers, networking, security, infrastructure management and cloud management.
Sangfor's Thoughts:
By consolidating compute, storage, network, and security into a single software stack, Sangfor HCI helps organizations save at least 70% on the total cost of ownership (TCO) and 90% on power, cooling, and space requirements compared to traditional 3-tier data centers.
As a leading cyber security and cloud computing vendor, Sangfor was the first HCI vendor to build native security into its HCI system. While other HCI vendors have followed suit, Sangfor is one of only a few vendors that leverage proprietary security technologies in HCI as opposed to third-party tools, ensuring seamless integration and compatibility. A built-in web application firewall (WAF) protects against web attacks. The virtualized version of our next-generation firewall, vNGAF, monitors and filters north-south traffic, while a distributed firewall protects east-west traffic.
Integrating security reduces the need for deploying additional security components, saving costs and reducing operational complexity. Using the Cloud Security Center, customers can conveniently manage various aspects of the HCI infrastructure in one location, including asset identification, vulnerability management, and correlation with other security devices.
2. To support mission-critical workloads, HCI vendors need to improve reliability, availability and serviceability (RAS) capabilities and optimize performance for specific applications, such as Oracle and SAP (HANA).
Sangfor's Thoughts:
Due to business continuity requirements, organizations may be reluctant to stop IT production for upgrades, patching, and migration. The consequence of this kind of mindset is outdated and vulnerable systems, which then leads to frustrated employees with limited IT functionality or, even worse, disastrous cyber-attacks. With Sangfor HCI, organizations can enjoy continuous technology refreshment with the three "hot" capabilities of hot upgrade, hot patching, and hot migration. These ensure that upgrading, patching, and migrating have little to no impact on business operations. For example, in an environment of 1,000 concurrent virtual machines (VM) running Oracle database, the I/O wait time is less than 2 seconds during the migration process to achieve virtually no business impact.
In terms of performance, in a three-node HCI cluster environment based on NVMe SSD and 25GB NIC, the 4K random read speed peaked at 1.017 million IOPS, which is capable of hosting critical applications like databases.
3. Edge use cases continue to emerge and place diverse demands on HCI, such as a smaller footprint (two-node solution), container management and the ability to scale to the public cloud.
Sangfor's Thoughts:
As today's enterprises add additional office locations, they are also adding expensive hardware and support challenges for IT. ROBOs typically lack the physical space and power resources that traditional data centers need. In most cases, there is no qualified IT staff on-site to manage separate storage and compute resources at the branch. These constraints hurt business productivity and, ultimately, business results.
Sangfor Nano Cloud is a lightweight software-defined data center (SDDC) solution perfect for edge and ROBO use cases. Built with a minimum of only two HCI nodes, Sangfor Nano Cloud delivers a small data center footprint yet high performance. The implementation of Sangfor Nano Cloud can help organizations significantly reduce IT infrastructure cost, complexity, and the need for specialized personnel in remote offices, providing them with effortless operations and flexible scalability.
Sangfor Nano Cloud is also ideal for small to mid-sized enterprises to begin their SDDC journey. Fitted with different feature packages that can be chosen based on your specific needs, from the consolidation of data centers and the rollout of virtualized workloads and applications to the formation of hybrid cloud architecture – Nano Cloud aims to provide a cost-effective, simplified, and secure IT infrastructure for SMBs.
Addressing the Needs of Large Enterprises
The Gartner report observes that "as more large-scale deployments occur, HCI is increasingly being adopted by large enterprises. This means HCI vendors must diversify their go-to-market strategies to accommodate the different buying behaviors of larger enterprises." These include:
1. Support a software-only delivery model, as purchasing hardware and software separately is a common practice in large enterprises for large-scale deployment.
Sangfor's Thoughts:
Sangfor HCI can be deployed as a hyperconverged appliance or as software installed on third-party servers. Sangfor's HCI software is hardware agnostic and compatible with over 100 commodity servers on the market for flexible deployment (the most of any HCI software currently available), including those of major server vendors such as Dell, Lenovo, and Hewlett Packard Enterprise (HPE).
2. Build a direct sales team focusing on HCI. This can be a dedicated HCI sales team, or it can be an HCI sales target for the current team.
Sangfor's Thoughts:
Sangfor has an extensive partner network in countries across the world, including Malaysia, Indonesia, Thailand, The Philippines, Singapore, Pakistan, UAE, and Italy. This allows Sangfor to provide highly localized support to ensure a positive customer experience. With local market expertise and speaking the local language, dedicated HCI partners offer customers personalized services, from project consulting to design to implementation to after-sales. Sangfor also provides local technical support to ensure that customers receive speedy assistance for any issues they may encounter. Regional warehouses also mean that supplies and spare parts are available on short notice.
Learn More about Sangfor Hyper-Converged Infrastructure (HCI)
Reach out to us for an inquiry to discover what Sangfor HCI can do for your business. Visit the HCI product page to learn more about its advantages, features and capabilities, use cases, success stories, and more.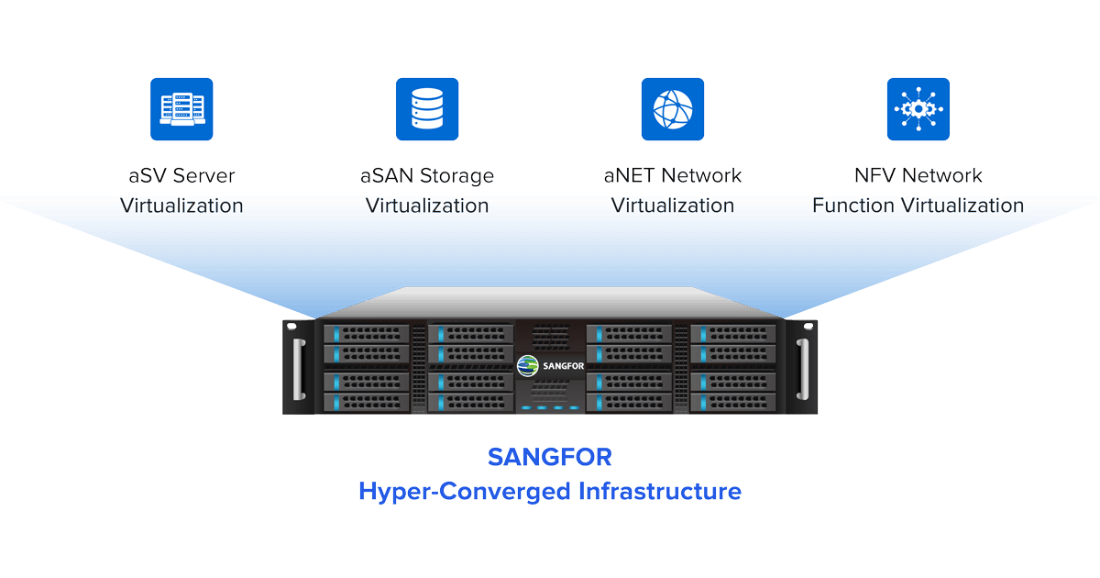 Source:
[1] Gartner Inc., Competitive Landscape: Chinese HCI Large, Specialist and Crossover Vendors, by Uko Tian, Kevin Ji, Evan Zeng, published October 31, 2022
[2] IDC PRC Quarterly Software-defined Storage and Hyperconverged System Tracker, published October 14, 2022

Gartner does not endorse any vendor, product or service depicted in its research publications, and does not advise technology users to select only those vendors with the highest ratings or other designation. Gartner research publications consist of the opinions of Gartner's research organization and should not be construed as statements of fact. Gartner disclaims all warranties, expressed or implied, with respect to this research, including any warranties of merchantability or fitness for a particular purpose. Gartner is a registered trademark and service mark of Gartner, Inc. and/or its affiliates in the U.S. and internationally and is used herein with permission. All rights reserved.