Background
Established in 2020, Annotation AI is a South Korean-based AI utility management platform service company that provides high accuracy data labeling automation to maximize work efficiency related to AI data preprocessing.
Annotation AI is due to release an AI all-cycle management platform called 'MLWiz' in 2022.
Challenge
With the upcoming release of their AI all-cycle management platform, some of the challenges pertaining to it that have arisen include:
Difficulty managing server virtualization for multiple application servers.
The navigation of version-specific management and deployment of frequently updated applications
Implementing backup and storage equipment integration for virtualized VM
The need for consolidated backups of different data per server
Continually increasing server nodes enable inter-system integration and flexibility
The subsequent cost of maintaining complex and diverse IT resources
Needs Assessment
To resolve these issues, Annotation AI must find an all-in-one, cost-effective solution that will:
Provide and centralize the management of networks, storage, and security
Provide security, data protection, backup, and disaster recovery measures
Manage network QoS and control of internal users through Internet Access Gateway
Ensure constant updates of backups and applications as is necessary
Provide immediate response to expansion and scalability as needed without disruption
Solution
Sangfor HCI converges compute, storage, networking, and security on a single software stack providing a one-stop Software-Defined Data Center solution that is extremely simplified in architecture, ultimately reliable for business-critical applications, and dramatically easy to use in management. Sangfor HCI provides built-in scalability and agility, as well as readily available technical & software support and hardware maintenance.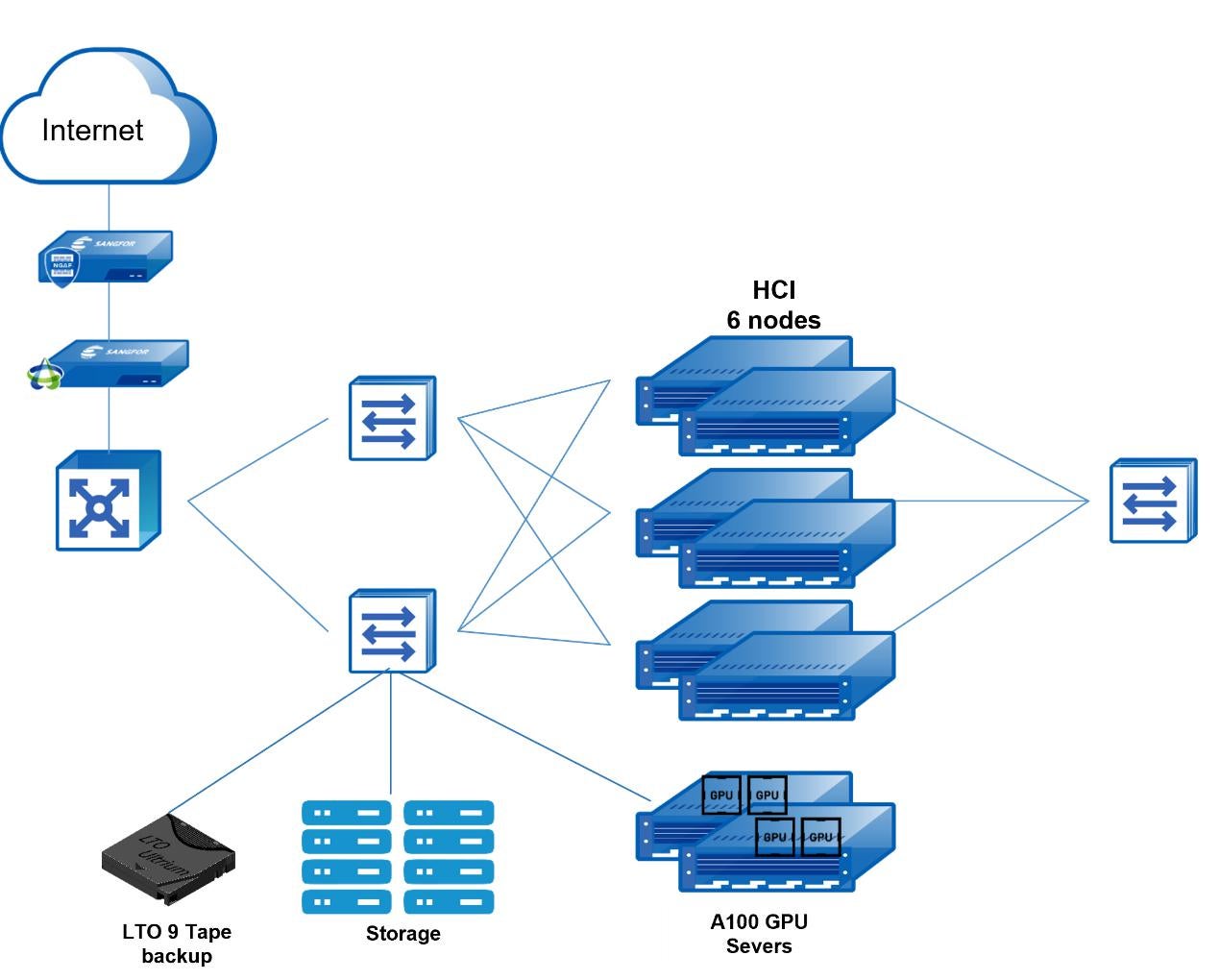 About Sangfor Technologies
Sangfor Technologies is an APAC-based, global leading vendor of IT infrastructure and security solutions specializing in Network Security and Cloud Computing. Visit us at www.sangfor.com to learn more about how Sangfor's Cloud and Security solutions can make your digital transformation simpler & secure.
---