Moutai (or Maotai) is known as the "national liquor" in China. At Kweichow Moutai Co, Ltd, the country's most famous baijiu (Chinese spirits) distillery, it is made from a grain called red sorghum. Moutai is served at all national banquets in China and is often presented as a diplomatic gift.
Digitalization is becoming a new mode of production, and digital transformation is becoming a trend for all industries to achieve high-quality development. For Kweichow Moutai Group, it is one of their most important agendas to leverage on digitalization to lay out the future of smart development.
Preparing for Informatization Construction
Just as the brewing of Moutai has to go through the refining preparations, the preparation of Moutai Groups' is also a constant process.
Although Moutai Group is a traditional manufacturing company, it is responsive when identifying development opportunities. It has begun a digital transformation in 2017 and is striving to promote the construction of "Smart Moutai". As systems get updated regularly, it brings challenges to Moutai Group's  IT infrastructure:
Existing server and storage resources are no longer sufficient to carry large-scale business systems, an efficient and reliable IT infrastructure resource pool is urgently needed.


With the continuous launch of new businesses, development and testing are indispensable. The development and testing environment need to be consistent with the production environment, yet remains independent.


Network security lacks systematic planning and management. As internal and external situation constantly changes, it is necessary to build a comprehensive security protection system that is visible, capable to link and cover all layers.
Build A Hyper-Converged Server Resource Pool and Network Security System
Accelerate the Realization of "Smart Moutai"
In order to accelerate the rapid launch of all-new application systems around "Smart Moutai", Kweichow Moutai reviewed various technical solutions and chose to build a server resource pool based on HCI in the existing data room. Cost-effectiveness is the solution's biggest advantage. Its distributed architecture with high IO and high throughput can ensure the smoothness of the current business system. At the same time, it sets aside a dedicated resource pool to provide sufficient support for future software test and development.
Software-Defined Data Center by Sangfor HCI
By building a simplified two-tier network structure, more than 50 core business systems such as the financial system, OA system, raw material platform and budget system, can all run efficiently. At the same time, the horizontal scalability of the HCI resource pool provides a reliable infrastructure for rapid business development and realizes on-demand deployment of the test environment.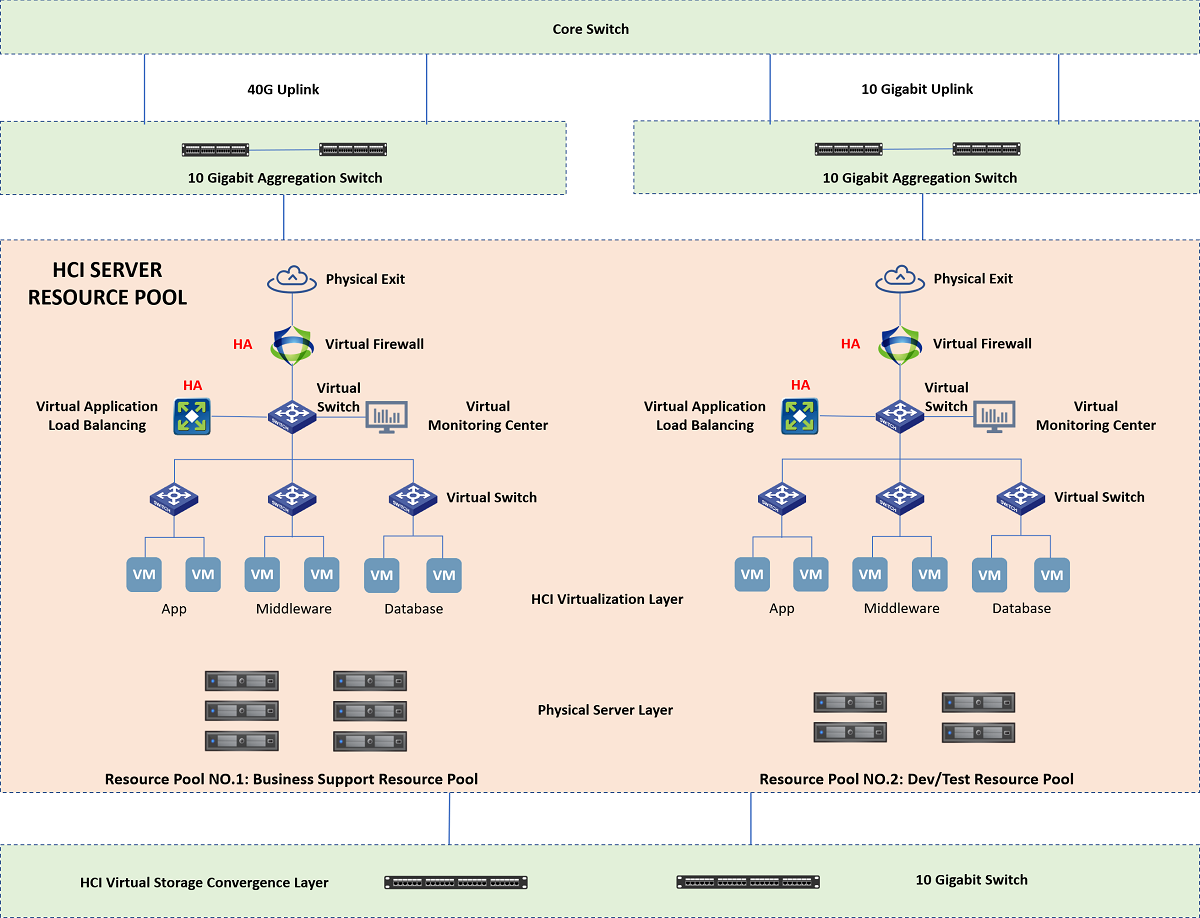 Sangfor's Overall Network Security Solution Empowers Moutai
After solution deployment, the Moutai data centre has capabilities of security visibility, continuous detection and coordinated defense. While ensuring business continuity, it greatly reduces the difficulty of network troubleshooting and the workload of security O&M, and focuses on the protection of core businesses to achieve "business-driven security."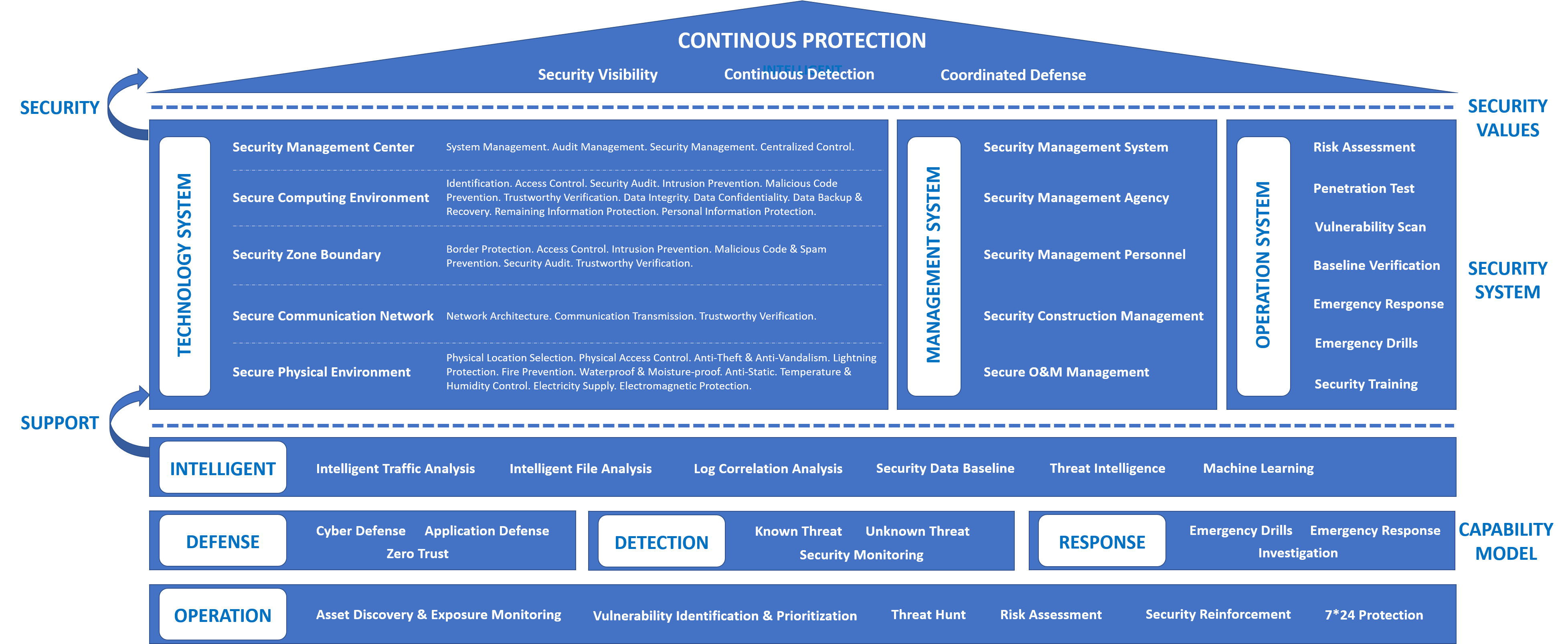 A Firm Informatization Foundation for the Intelligent Future


The practice has proved that through the implementation of HCI server resource pool and network security system construction plan, Moutai has achieved three major breakthroughs on the IT construction level.
Efficient Operation Reducing Energy Consumption


After the completion of the Moutai HCI resource pool, the hardware is composed of 20+ physical commodity X86 servers and switches. Nearly 500 virtual servers run on it and it can manage more than 200 third-party virtual servers at the same time. It fully replaced the traditional IT architecture of up to 170 physical servers + shared storage devices.  The server room space and energy consumption alone have been reduced by 85%.


Unlimited Expansion and Cost Reduction




The use of distributed virtual storage architecture breaks the construction model of conventional data centre shared storage. Unlimited horizontal linear expansion can be achieved, and the cost is at least 20% lower than traditional shared storage solutions. In addition, through the SSD+HDD hybrid hot and cold tiered storage mode, the IOPS of the HCI resource pool can reach more than 2 million, and the throughput performance can reach more than 20GB/S, which is 5 times the performance of traditional architecture. The access efficiency of Moutai Group's large-scale application systems such as finance, OA, and overall budget has been effectively improved, and the user experience has also been improved.


Strategic Linkage to Simplify O&M




The construction of network security enables security protection strategies between various security domains within the company's network to achieve centralized information sharing and strategic linkage, which solves the problems of isolated protection of security equipment. The fully web-based cloud management platform has simplified O&M, "What You Draw is What You Get" business logic and real-time monitoring of business operation through the embedded application performance monitoring module. The number of O&M personnel has been reduced by 2, business launch time reduced from one week to one day, and Dev/Test environment construction time reduced from one day to 30 minutes.
Meanwhile, the workload and complexity of manual O&M have also been greatly reduced, with O&M time shortened by 40%, providing security and stability for the company's digital transformation.
The effective operation of Sangfor HCI server resource pool and network security defense is continuously helping the digital transformation of Moutai Group. In fact, in addition to Sangfor, Moutai Group has also initiated the construction of the group's full- industry-chain digital platform through in-depth cooperation with different technology companies such as Alibaba, Huawei, and JD.com, creating two basic platforms including Moutai Cloud and Moutai Data Lake, and three application platforms including Smart Moutai Application Center, Raw Material Platform, as well as Quality and Food Safety Control Platform, covering production, sales, management, traceability and other aspects.
As a product and service provider focusing on enterprise-level security, cloud computing and infrastructure, Sangfor will continue to uphold the mission of "Make IT Simpler, More Secure and Valuable" in the future, and actively participate in and promote the informatization of manufacturing industry. Through the establishment of a secure network environment, Sangfor will facilitate in-depth integration of cloud computing, 5G, AI and other digital information technologies with production, management and sales in Manufacturing Industry, building a secure and stable digitalization for more companies like Moutai Group.
---