About the National Information Technology Board (NITB)
The National Information Technology Board (NITB) in Pakistan was formed in 2014. The organization aims to address the operational challenges of all government departments – specializing in key automation, development, and the implementation of enhanced IT infrastructure. The NITB pushes towards an e-governance culture and the development of technology for the public sector.
The NITB also offers advanced IT support to federal authorities. Through digital empowerment, it allows them to improve their performance, efficiency, and productivity in serving Pakistani citizens.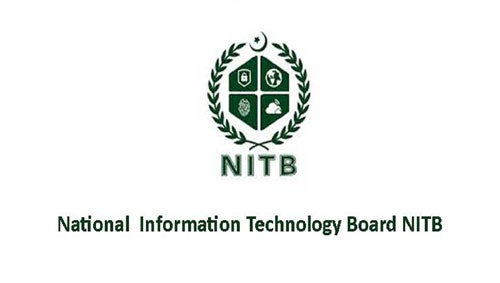 NITB's Challenges
The Board was looking to create a new Software-Defined Data Center (SDDC) for the deployment of E-Governance apps, ERP, and software application and development. The system needed to be equipped for web hosting and managed infrastructure-as-a-service.
The NITB also required an extensive web application firewall to protect government websites from any breach.
Sangfor Solution
During the Sangfor EPIC Summit 2023, we inverviewed Mr Shahid Khan Jadoon, the Manager of IT of the NITB Pakistan. Watch the interview below.
Interview with Shahid Khan Jadoon, Manager IT | National Information Technology Board NITB, Pakistan
Customer Benefits After Deployment of Sangfor Solution
The single-pane-of-glass management console and support helped to present data from multiple clusters in one unified display – which ultimately simplified operations.
The solutions offered by Sangfor supported foolproof data redundancy with the ability to tolerate node hardware failure with a 2/3 copy data policy - ensuring a secure data backup at all times. This includes a built-in virtual machine backup and helps to restore functions for encompassing data protection.
Sangfor's Hyper-Converged Infrastructure (HCI) also provided data center agility and support for scaling out with its added physical hosts to expand storage capacity and cluster performance - all without any interruption to virtual machine operations.
Sangfor offers a simplified drawable 1-click auto-network topology layout for a comprehensive schematic of the entire network. This helps to ensure the client can troubleshoot issues in a systematic order when they arise.
Sangfor's Cloud Platform offers clients large-scale deployment and multi-tenancy in different fields for improved efficiency, such as self-service workflow, billing metering, and distributed firewalls.
The Sangfor Next Generation Firewall (NGAF) uses deep-learning technology to filter blank traffic on web application firewall (WAF) engines. The advanced firewall offers full protection by using both traditional engines for OWASP with automated on-demand decoding, abnormal protocol identification, and Gramma analysis using Sangfor's Neural-X threat intelligence capabilities.
Lastly, the Sangfor Internet Access Gateway allowed the company to maintain control of IT assets. Shahid Khan Jadoon, the IT Manager at the National Information Technology Board, also attested to the platform's effectiveness in improving employee visibility and resource management.
The National Information Technology Board can effectively provide advanced IT infrastructure for government bodies in Pakistan with the help of Sangfor Technologies. Find out more about Sangfor's cyber security and cloud computing options for your company. Visit www.sangfor.com for more details.