"Do More with Less"
"Do more with less" is an often-used phrase for IT teams globally. It encapsulates the challenging and growing expectations of IT. Today's IT departments are charged with not only "keeping the lights on" to ensure daily operations run quickly, efficiently, and without disruption, but also dealing with large-scale digital transformation happening all at once. In essence, to keep everything up and running while enabling dramatic change—and to do it all on a flat or declining budget!
Therefore, organizations that try to do more with less often look to the Cloud to address this situation. It has become a common assumption that adopting cloud computing will automatically translate to reduced costs, but the reality can be a different story. In fact, without the right cloud provider, the true costs of cloud computing can add up fast and become a costly affair. How should you choose the best cloud provider for your business? And are hyperscale clouds like Amazon Web Services (AWS), Microsoft Azure, Google Cloud Platform (GCP), and IBM Cloud actually good investments for your operations in the mid to long term? In this article, we shall explore the key components that will help you evaluate options to achieve the objectives of consuming different types of cloud technology and whether it is cost-effective to suit your needs.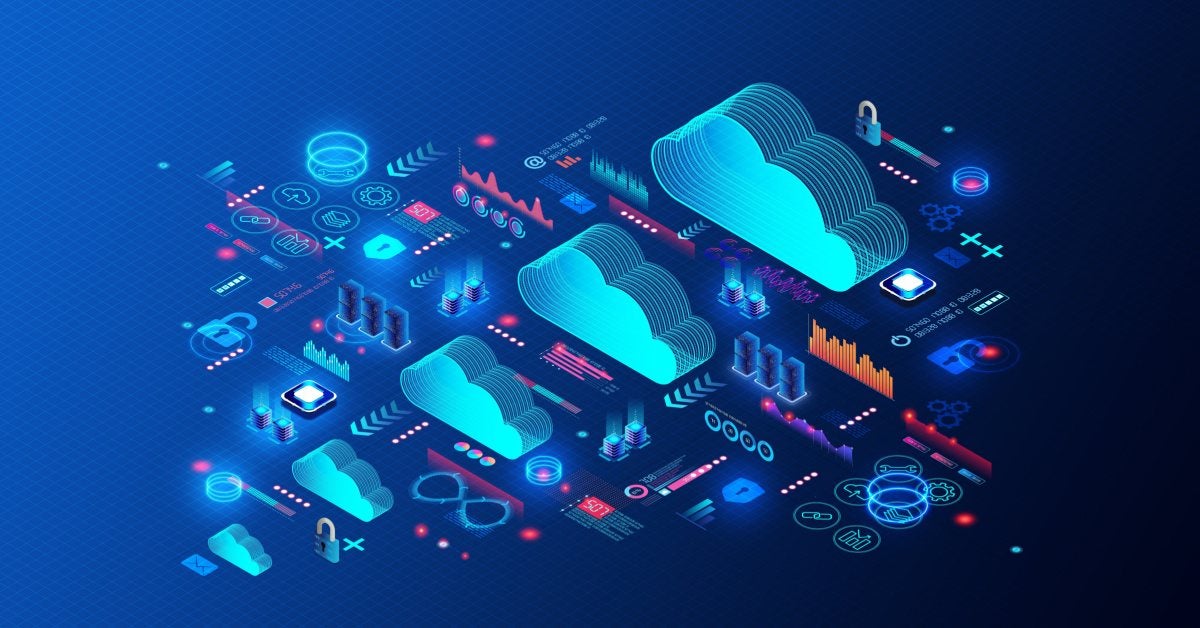 What is a Hyperscaler?
Hyperscalers are large-scale cloud service providers (CSP) that offer massive computing resources, typically in the form of an elastic cloud platform. This term comes from hyperscale computing, where "hyperscale" refers to the ability of a distributed computing environment to rapidly scale in size and computing power. Whereas private cloud hosting offers a single-tenant platform that runs on dedicated infrastructure, hyperscalers offer highly scalable and elastic public cloud services available on demand. Organizations use them to deploy and manage large-scale applications and services.
Hyperscalers' main offerings revolve around infrastructure-as-a-Service (IaaS), platform-as-a-service (PaaS), and software-as-a-service (SaaS). Each of these three has different attributes that serve different client needs. For example, SaaS solutions with a high level of abstraction are better suited for companies and industries where IT infrastructure is less critical. Instead, they require a distributed access cloud model for easy and cost-effective application utilization in a landscape that is not restricted by geographical limitations.
Difference between Hyperscale Cloud and Data Centers
As the term implies, a hyperscale cloud is all about achieving massive scale in cloud computing. Since hyperscalers provide computing and storage resources at an enterprise level, they achieve great economies of scale and provide custom engineering to significantly outperform traditional data centers. A data center based on hyperconverged infrastructure (HCI) is more focused on simplifying IT, following a rigid node-based architecture that streamlines administration but reduces flexibility. A hyperscale public cloud environment, on the other hand, is directly concerned with the user experience, using advanced automation and orchestration to compose the underlying cloud infrastructure. Another benefit of hyperscale clouds is their ability to scale both horizontally and vertically to provide high levels of performance, throughput, and redundancy to enable fault tolerance and high availability. They are significantly larger than typical enterprise data centers. For example, most hyperscale data centers can accommodate over 5,000 servers in a facility with less than 10,000 square feet of space. Some can even house hundreds of thousands of servers!
How Do Hyperscalers Operate?
Nearly half of the world's hyperscale data centers are located in the U.S. The largest facilities belong to cloud providers like Microsoft, Amazon, Google, IBM, and Meta. According to a piece of global research, there were at least 700 hyperscale data centers in 2021. The global hyperscale computing market size was valued at USD 56.83 billion in 2022 and is expected to expand at a compound annual growth rate (CAGR) of 23.9% from 2023 to 2030. The increased demand for cloud computing services is driving the market growth of hyperscalers. Typically, hyperscalers manage the physical infrastructure located in a large data center, while cloud tenants leverage hyperscaler cloud resources to customize a virtualized computing infrastructure.
Major hyperscalers specifically construct their offerings to meet the needs of enterprises seeking digital transformation. A case in point is the proliferation of the Internet of Things (IoT) as part of digitalization, which is making connectivity and computing technologies more diverse. As a result, IoT is gaining traction amongst hyperscalers and telcos, who are beginning to invest in building IoT platforms. An IoT platform helps bring IoT solutions to the market faster and streamlines the deployment process. Essentially, hyperscalers have taken this computing method and applied it to data centers and the cloud to accommodate fluctuating and diverse demands.
The Costs of Hyperscale Cloud
Hyperscalers commonly claim that they will dramatically reduce the total cost of ownership (TCO). That can be true – if your organization is able to fully evacuate the data center and has the skill set to right-size its public cloud utilization, at the start and on an ongoing basis. Even then, however, the return on investment is slow. A recent global study found that in a typical migration to a large public cloud provider, ROI was -171% after three years and only turned positive after seven years. For many companies, seven years is simply too long. Other statistics include:
A recent business survey of enterprises found that 82% of respondents said that the big three hyperscalers should reduce their charges.
81% responded that hyperscalers always market the perception that they are "cheap," when in fact, they are not.
68% replied that the perception and messaging of hyperscale cloud as being cheaper is highly misleading.
80% of customers reported repatriating workloads from public cloud environments.
On average, respondents expected to move 50% of their public cloud applications to hosted private or on-premises locations over the next two years.
The complexity of managing an increasingly disaggregated application portfolio across multiple landing zones is driving a sharper focus on TCO and performance for discrete elements. The advent of new, more mature private cloud solutions presents hyperscale cloud customers with the capability to migrate workload components back (or near) on-premises. While this is not expected to slow down the growth of public cloud adoption, new service innovations mean that a significant proportion of customers will leverage private cloud options to modernize their large non-cloud applications and will continue to reassess the suitability of public cloud for those applications. The need to develop/deploy complex hybrid cloud services is a game changer. Today, these are deployed by technically adept organizations where the moving/rebalancing of applications is minimized through automation and orchestration on hybrid cloud (with the use of hyperconvergence) that allows interdependent applications to run across multiple landing zones.
The exponential growth of data being generated, processed, and stored on public cloud platforms is another contributing factor to the increasing costs. As businesses accumulate more data, including vast amounts of data for machine learning and big data analytics, they face higher storage costs and, in some cases, increased data egress fees. Egress fees are charges associated with transferring data out of a public cloud environment, and these fees can become substantial, especially for data-intensive applications or businesses with significant data transfer needs. Indeed, egress fees are commonly cited as incredibly difficult to predict and can result in vendor lock-in for many. Many businesses may continue to pay exorbitant prices for storage, out of fear of not knowing how costly an egress charge would be.
Conclusion
Hyperscale cloud pricing models are often complex and difficult to navigate. Many providers offer multiple service tiers with varying levels of resources and features, making it challenging for organizations to accurately predict and manage their cloud costs. Like any technology decision, choosing the right cloud should involve comparing features, capabilities, and metrics across providers. When reducing costs is one of your primary drivers, though, your decision-making process should reflect that objective. Introducing an economic framework can help you set realistic expectations for both cost and performance. This framework will provide an objective platform to assess the value of an IT investment, cloud or not. It's designed to help you go beyond simply trusting a technology provider's promise to lower your costs by uncovering precisely how they intend to do so, effectively reducing your overall IT costs. The key metrics should also be to realize value more quickly, with less complexity and at a lower cost by transitioning from a "Cloud First" to a "Cloud Smart" Strategy.