Digital transformation is at the core of the development of all organizations; from businesses to governments and corporations, and it is present in every industry. Embracing transformation has for some been a longer process than others, but one that is generally valued, nonetheless. However, with the benefits of digital transformation, comes the unfortunate disadvantages; cyber threats and disasters. But that is nothing new, and most organizations have, for a long while, understood the importance of having a cybersecurity framework in place. The question now is whether the standard cybersecurity measures are enough? The answer is no.
Cyber security is no longer enough: businesses need cyber resilience
The numbers in cybercrime are on the rise with global cybercrime in 2021 amounting to $16.4 billion per day. 2022 has also seen its fair share of various cyberattacks, such as the Crypto.com breach in January, which resulted in the targeting of nearly 500 people's cryptocurrency wallets, and subsequently the theft of $18 million worth of Bitcoin and $15 million worth of Ethereum. The breach was caused by a compromised two-factor authentication. More recently, The Nikkei Group fell victim to a ransomware attack on May 13th after an unknown source gained unauthorized access to their internal server. In March, Microsoft was targeted by the hacking group, Lapsus$. Although Microsoft confirmed that no data had been compromised, they are only one of many companies that the collective has hacked including Nvidia, Samsung, Ubisoft, and T-Mobile to name a few.
It is not just major corporations that are vulnerable to these threats but also governments, societies, and individuals, at different organizational levels. One such example is the attempted attack on the Jordan Ministry of Foreign Affairs that ensued through a phishing email.
While we may not be able to get rid of every cyber threat out there, we can navigate digital transformation in a way that allows us to get a better understanding of what we can do to protect our digital assets. This is where cyber resilience comes in to enable organizational continuity in the face of cyber adversity.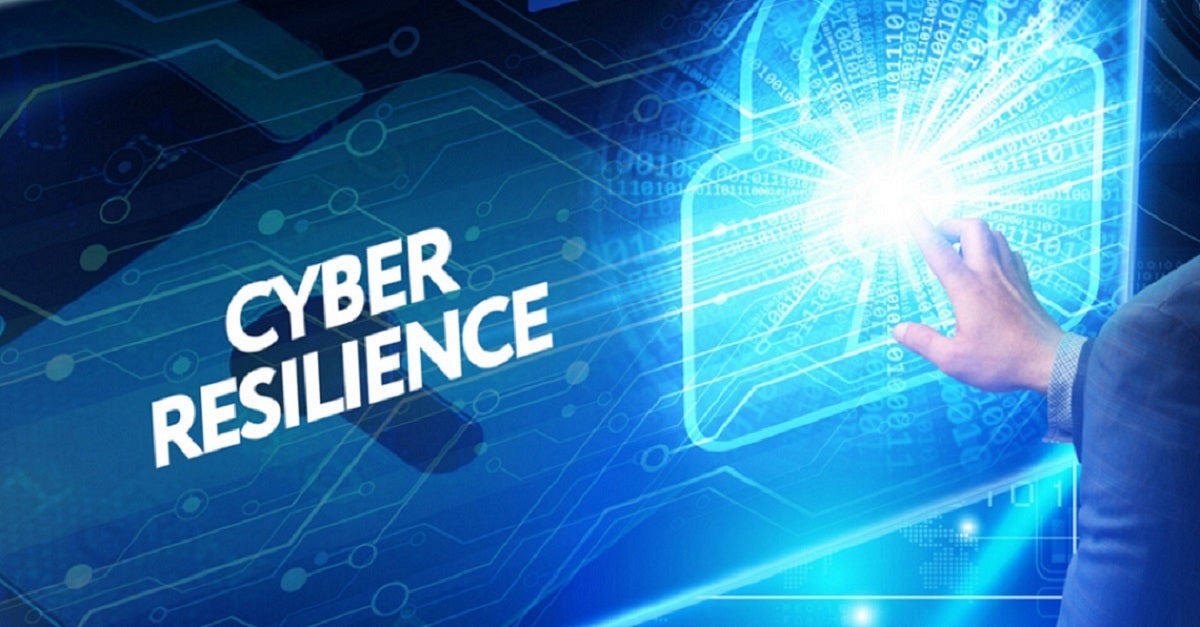 Why building cyber resilience needs more than just technology
Technology plays a key role in the cybersecurity solutions that combat cyber threats. Threat detection, network security, antivirus and anti-malware software, backups, firewalls, and more, are all dependent on technology. This is why cybersecurity and cyber resilience are different. BitSight defines cybersecurity as "the methods and processes of protecting electronic data. This includes identifying data and where it resides and implementing technology and business practices to protect it."
While the terms may differ, cybersecurity is an important part of cyber resilience, as both concepts are based on technology-related solutions. Cyber resilience takes it a step further by being a framework that does not just revolve around security. It aims to ensure business continuity under all circumstances.
Some of the elements that are associated with cyber resilience include:
Detection: Detection should be automated and advanced enough to detect even the most expertly hidden threats, as well as spot vulnerabilities that may be leaving the organization susceptible to threats or unprepared for disasters
Mitigation and Prevention: After detection, solutions must be implemented that will remove and patch up all weak points, as well as the strengthen any defenses that will be put into motion should disasters occur
Response: Response must be quick, and limit further damage
Recovery: Recovery must take place after the damage has been assessed. It is essential to the continuity
Continuity: The organization must continue to meet its business goals and grow
How easy is it to build cyber resilience?
Many organizations build cyber resilience through experiences that have put their cybersecurity at risk or exposed weak spots in their cybersecurity, but you do not have to wait to be the victim of a disaster to embrace cyber resilience. By understanding the importance of cyber resilience, the drive to create a cyber resilience framework should arise, and that is the first step in building cyber resilience. There are many ways to approach it, with various sources differently prioritizing the components of a strong framework.
How can Sangfor help to build Cyber Resilience?
As stated earlier on, cyber security isn't enough; but it certainly is a step in the right direction. The right cyber security framework, from the right vendor, will take into consideration every aspect of what a good defense against cyber crimes and disasters looks like, and that means taking cyber resilience into account.
At Sangfor, our mission is to provide a full analysis of an organization's security network and put in adequate threat detection and response platforms that will assist in identifying any existing and potential threats, and eradicating those present while closing vulnerabilities that could lead to infections or breaches.
Some of our solutions and products include:
Sangfor Cyber Command: It is an NDR platform built for the sole purpose of detecting and responding to threats on an organization's network;
Sangfor Incident Response: provides a full scope on all compromises, identifying why, what, when, and how an attack or breach occurred;
Sangfor Platform-X: A cloud-based security management platform; and more.

Sangfor NGAF
Our solutions take a full-view approach to organizational security, providing solutions that fulfill the requirements of a cyber resilience framework.
Conclusion
Resilience determines whether we overcome adversity and grow as humans. Our organizations are no different. And with the expansion in threats and disasters, cyber resilience frameworks implement structures, policies, and systems that ensure disaster recovery and preparation strategies that will allow businesses to continue to meet their goals with peace of mind.
---