Cyberattack on Toyota's supply chain halted car production for 24 hours. It's time to upgrade your infrastructure to better secure your asset!
A major component supplier to Toyota has been hit by a suspected cyberattack, forcing the world's largest carmaker to close all its factories in Japan for an entire day. More than 13,000 vehicles will not be produced because of the closures, Toyota said.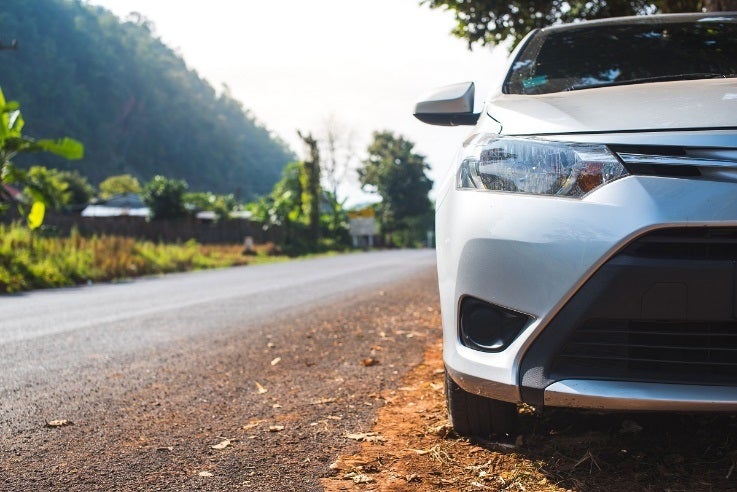 The suspected attack comes amid a wave of targeted hacks of companies around the world. Because information technologies have become standard and integral among different industries to improve business efficiency and customer experience, the security of IT assets has been a top priority.
Infrastructure globally is under siege from various cyberattacks like malware, denial-of-service, zero-day exploit, man-in-the-middle attacks, and such. These attacks try to take control of computer systems, steal sensitive information and encrypt data for ransom. They cause severe damages to business and branding; some companies even go bankrupt due to the cost of cyberattack damage. That's why you should never ignore the security of your IT infrastructure. More than that, you should understand how to protect it.
Comprehensive Security Architecture
A comprehensive security architecture for your IT infrastructure should include these layers:
Access security
You need to identify who with which role and what rights is accessing your applications and infrastructure. Role-based access control (RBAC) is needed together with identity and authentication management. Passwords must be strong, but better to use multi-factor authentication.
Application security
Your applications and your operating systems must have routine vulnerability scans performed on them to determine what patches need installation. Applying best practices to the installation and configuration of your applications according to vendors' recommendation will reduce an attacker's ability to exploit them.
Network security
Your network connects all parts of datacenter infrastructure together. Not only do you need to secure its perimeter, but also the internal traffic that travel between servers. This traffic needs to be encrypted to keep it from exploitation.
Data security
Data matters because it concerns production and personal information. Data should be stored in a redundant & robust way and encrypted when at rest. Backups are a must and you'd better have one copy of the backup that is sitting away from your production storage. The only thing saving you from financial ruin may be recovery using the latest backup of your data in the worst-case scenario.
Building an infrastructure platform that is secure is challenging task. There are too many variables that need to be considered. You can build your own platform from scratch by integrating solutions from various vendors, but that is way too cumbersome and costly; not all businesses have the resources and expertise to accomplish it. That's why Sangfor is here to help.
Sangfor Cloud, based on the elegant Sangfor Hyper Convergent Infrastructure (HCI) platform, provides both a top-down and bottom-up secured infrastructure solution that is simple, scalable, and reliable. It leverages Sangfor's long acclaimed security capabilities to protect your IT assets at the access layer, application layer, network layer and data layer. RBAC is integrated with password management and multi-factor authentication. Sangfor Endpoint Secure endpoint protection solution works perfectly with Sangfor HCI to provide endpoint security for applications. Sangfor HCI also comes with virtual Sangfor NGAF to secure both the network perimeter and distributed firewalls to safeguard east-west traffic inside HCI. Data rests assured on HCI with multi-copy redundancy and built-in powerful CDP for real-time backup. The beauty of Sangfor Cloud is radical simplicity, with everything packaged and provided by Sangfor. Your security cannot be any simpler.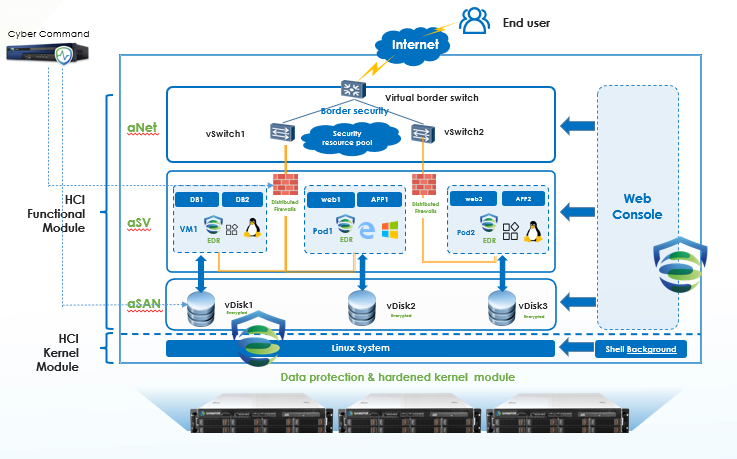 About Sangfor Technologies
Sangfor Technologies is an APAC-based, global leading vendor of IT infrastructure and security solutions specializing in Network Security and Cloud Computing. Visit us at www.sangfor.com to learn more about how Sangfor's Security solutions make your digital transformation easier and more secure.