The Best-in-Class Antivirus Solution for Business
Sangfor Technologies is proud to announce Sangfor Endpoint Secure's outstanding results in the latest AV-Test certification of the best Windows antivirus solution for business users.
Official performance testing conducted by AV-TEST, one of the world's leading test institutes for IT security, awarded Sangfor Endpoint Secure a perfect 6 for Protection, Performance, and Usability, earning it the AV-TEST "TOP PRODUCT" award.
Complete Antivirus Protection for Business PCs
Endpoint Secure achieved 100% protection when pitted against hundreds of 0-day attacks (attacks on unknown vulnerabilities) and thousands of recently-discovered malware between March and April 2022 – one of only a handful of vendors to achieve this feat. Given that over 500,000 new malware is created every day, every 0.1% counts.

Figure 1. Sangfor Endpoint Secure Protect 3.2.18's test results for Protection
Antivirus Solution for Business Efficiency
Testing also verified that Endpoint Secure has zero to near-zero interference on the speed of everyday business PC operations, such as downloading applications and copying files.
A deeper analysis further reveals that Endpoint Secure achieved the joint-lowest overall impact* on a standard PC at 6% and the lowest overall impact on a high-end PC at 6.2%. These figures were well below the industry averages of 11% and 10% respectively, proving that outstanding antivirus protection for your business does not have to come at the cost of business efficiency.
(*Overall impact was derived from averaging the figures of the five operation categories)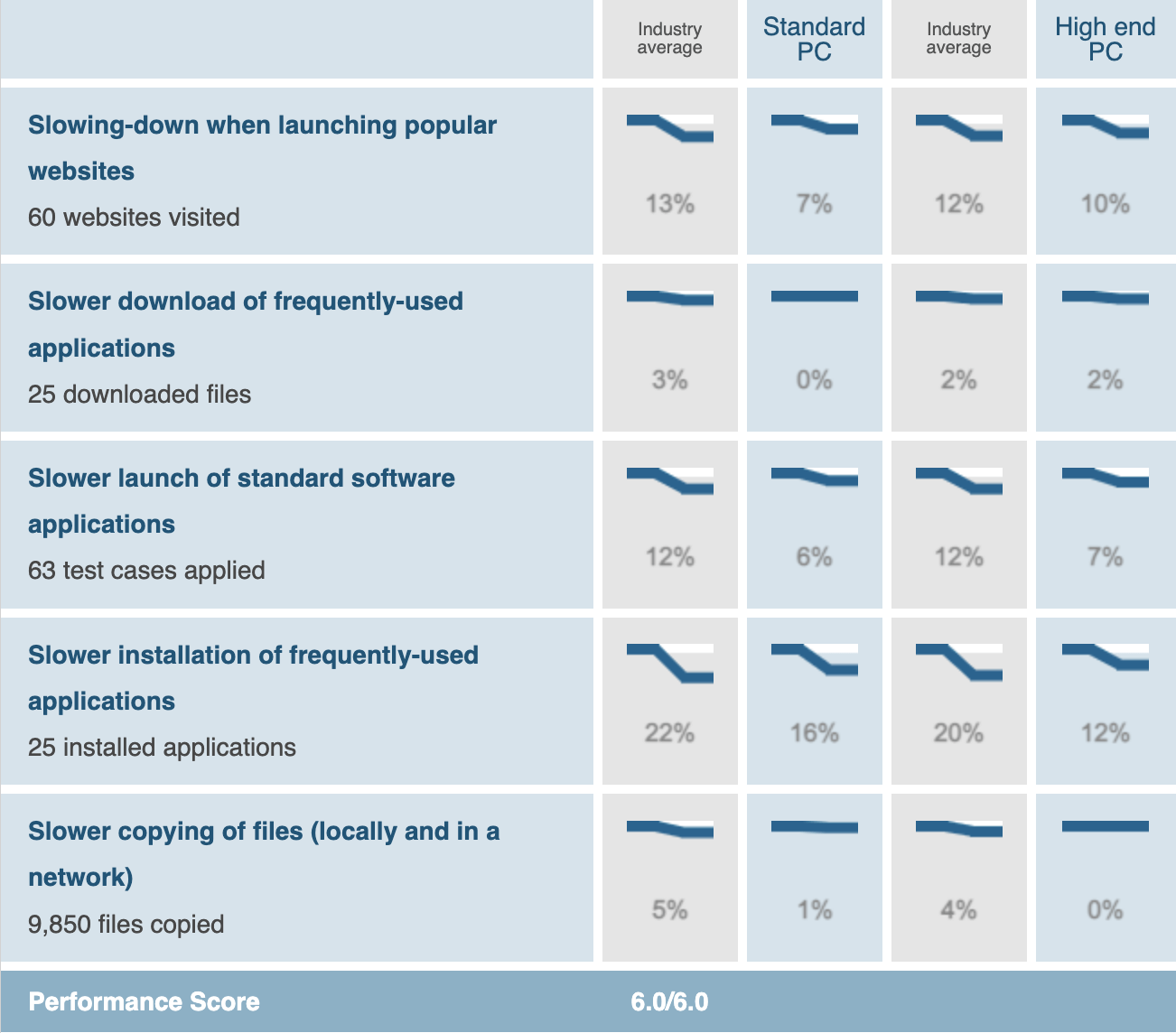 Figure 2. Sangfor Endpoint Secure Protect 3.2.18's test results for Performance
The latest AV-Test certification confirms Sangfor Endpoint Secure as the best-in-class antivirus/endpoint security solution for your business. To read the test review in full, please visit: https://www.av-test.org/en/antivirus/business-windows-client/windows-10/april-2022/
Sangfor Endpoint Secure: The Future of Endpoint Security
Sangfor Endpoint Secure takes endpoint protection to a new level using a holistic approach to defending business systems from malware and advanced persistent threats (APTs). Endpoint Secure is a key component of Sangfor's XDDR (eXtended, Detection, Defense & Response) security framework, directly integrating with Sangfor products like NGAF, IAG, and Cyber Command threat analysis and hunting platform.
As the future of endpoint security, Sangfor Endpoint Secure delivers business users a robust antivirus/endpoint security solution that is lightweight and easy to use. Innovative features include the world's first and only endpoint ransomware honeypot to identify and kill ransomware encryption in real time and "One-Click Kill" to eradicate detected ransomware and other APTs across the network with a single mouse click.
Sangfor Endpoint Secure is widely used in many industries, including government, finance, education, healthcare, and other enterprises. With the deployment of more than 4 million endpoints to date, Sangfor Endpoint Secure is the trusted endpoint protection for governments, enterprises, and public institutions.
About Sangfor
Sangfor Technologies is an APAC-based, global leading vendor specializing in Cyber Security, Cloud Computing, and IT Infrastructure. Founded in 2000 and publicly listed since 2018 (STOCK CODE: 300454.SZ), Sangfor employs 9,500 employees, operates 60 offices, and serves more than 100,000 customers worldwide, many of them Fortune 500 companies, governmental institutions, universities, and schools. Visit us at www.sangfor.com to learn more about Sangfor's solutions and let Sangfor make Your Digital Transformation Simpler and Secure.