About Bank Victoria
PT Bank Victoria International Tbk was established in 1992 in Indonesia. It has been the commercial bank of choice for more than 28 years in providing trusted banking services and products. The bank has business segments that cover both conventional and sharia banking practices and also offers remittances in foreign currencies.
The organization collects funds in the form of current accounts, time deposits, certificates of deposit, savings, and other services. With more than 38 sites all over, Bank Victoria needed a reliable security system to monitor network traffic and ensure cybersecurity.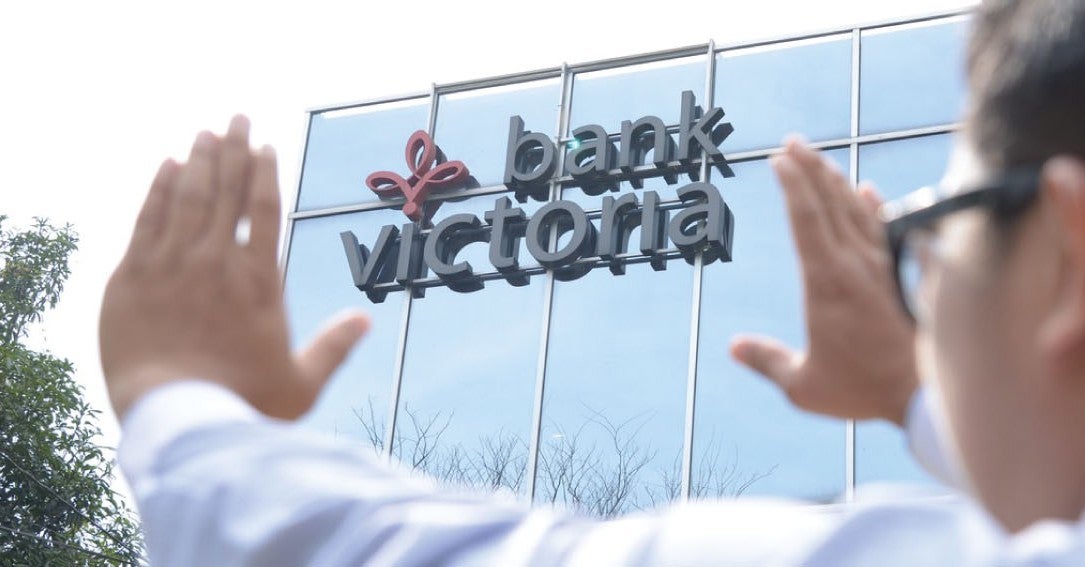 Source: https://victoriabank.co.id/page/tentang-kami/tentang-bank-victoria
Business Pain-Points
Bank Victoria was looking for a comprehensive security system with a high availability capacity to reduce the impact and risk of downtime. The establishment needed an advanced solution to protect the network from viruses and malware threats – such as preventative security policies to block any threats from accessing the network.
Additionally, the bank sought better visibility of internet usage to monitor and control application access on the network.
Finally, Bank Victoria required an advanced and integrated IT solution that could be easily managed and maintained.
Sangfor Solution
Sangfor suggested the use of the Next Generation Firewall (NGAF), which contains features such as Neural-X - fitted with global threat intelligence. Coupled with Engine Zero and its advanced AI capabilities, the integration of both of these features drastically elevates network protection and enables an automated security response to incoming threats - as well as an automatic failover system in the event of link failure.
The Sangfor Next Generation Firewall (NGAF) helped Bank Victoria encrypt their network traffic effectively by installing VPN tunnels and monitoring the system through both signature and AI-based security engines - increasing the company's overall cybersecurity. The firewall solution also minimized the risk of downtime in the event of network failure by automatically defining the best path with a better connection.
Additionally, Sangfor proposed the use of the Internet Access Gateway (IAG) platform to improve user visibility on the consumption of company resources - such as bandwidth. The platform helped to understand user behavior better to define strategic policies that enhanced the business experience. The gateway solution efficiently managed user and internet limitations for the bank by giving them the ability to monitor and control application access.
The Internet Access Gateway also provided the advanced flexibility to generate reports with details of internet utilization, top-ranking application access, URL usage, user logins, and any uploads or downloads made using the network.
The Internet Access Gateway enabled Bank Victoria to monitor user internet access activities and increase its security by allowing them to prioritize critical and non-critical applications within the network.
Finally, the Sangfor monitoring dashboard provided a comprehensive and detailed interface for the bank with enough details to identify potential threats, as well as the user history access and connection availability.
End-User Experience
Sangfor's team continues to offer support to the Bank Victoria establishment, even after their systems have been up and running to ensure a fast and reliable response and optimum guidance through daily operations.
Bank Victoria has attested to its internet connection becoming more secure when using Sangfor's Internet Access Gateway due to its built-in security measures to protect all running access.
Sangfor maintains a good relationship with its customers to give technical guidance whenever needed. We also deliver proper training to make sure that Bank Victoria's IT team is equipped to understand the mechanics of the system and how to troubleshoot it in the event of an issue arising.
Bank Victoria also implored other IT practitioners to protect their networks with more advanced solutions, citing that "with all the advanced features, performance, and excellent service that Sangfor offers to Bank Victoria, I think it is a very reasonable and affordable investment."
Watch this exclusive interview video to learn how Sangfor provided a comprehensive solution for Bank Victoria with the use of the Next Generation Firewall (NGAF) and Internet Access Gateway (IAG) for a more reliable and secure IT infrastructure.
PT Bank Victoria International Tbk x Sangfor: Success Story