About Kensington Hotels and Resorts
The Kensington Hotels and Resorts (켄싱턴호텔앤리조트) establishment is a hotel leisure brand of E-Land Park. The company currently has the most branches among Korean leisure companies with 22 hotel chains in South Korea and abroad. Established in 1996 with its first hotel, the Kensington Hotel Seorak, the brand has always been committed to customer satisfaction and delivering a lifestyle of relaxation and elegance. The company's mission is to enrich lives by creating a healthy leisure culture for everyone to enjoy.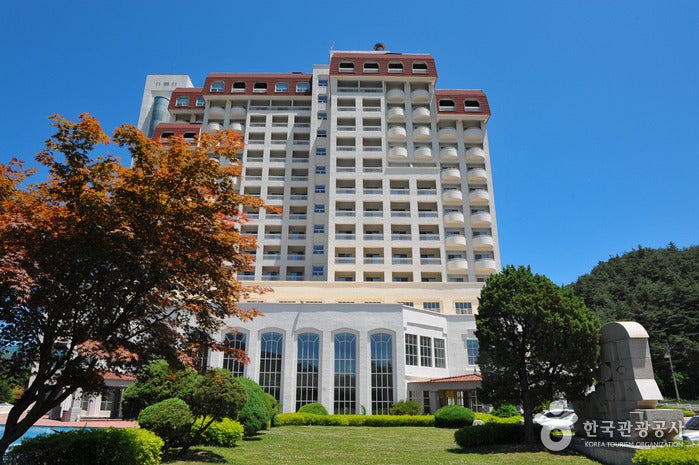 Source: https://english.visitkorea.or.kr/
Kensington Hotels' Challenges
Kensington Hotels and Resorts found it difficult to operate a single network - both physically and logically - for users, servers, and customer applications. The servers being used to provide public services were not always reliable.
Additionally, the hotel chain struggled with the ability to isolate the customer's WiFi network and manage it efficiently. It also became a challenge to integrate security and operations with endpoint visibility. The company needed help gaining visibility and control of traffic without installing separate agents.
Sangfor's Solutions for Kensington Hotels
In order to achieve the best security, Sangfor recommended the Kensington hotel chain deploy Sangfor's XDDR solution integrated with Sangfor's Next-Generation Firewall, Internet Access Gateway, and Endpoint Secure.
The AI-based threat detection of the solutions offered enhanced detection of zero-day attacks while installing Endpoint Secure on all endpoints unified the company's security. Additionally, the solutions provided real-time detection and response to prevent the spread of ransomware.
Sangfor's platforms gave the company a complete gateway-to-endpoint security system with organic connectivity while Sangfor's enhanced Platform-X provided monitoring and integrated operation management for all equipment.
Kensington Hotels' Experience with Sangfor
The Kensington Hotels and Resorts chain was delighted with the service and effectiveness of Sangfor's XDDR solution. It elevated the cybersecurity posture, efficiency, and integrity of the company's IT infrastructure.