Digital transformation is the key to a more efficient future for data and computing, yet many companies are still straggling behind in the height of this revolution. In 2021, IBM's Global Technology Services division launched a study showing that 60% percent of companies surveyed indicated that their IT modernization program was not yet ready for the future.
Introducing your business into the new age requires an advanced skillset and tools that do not shy away from innovation. Enterprises that lean towards digital transformation will showcase higher returns on investments, a more productive workforce, and deliver more effectively across all areas.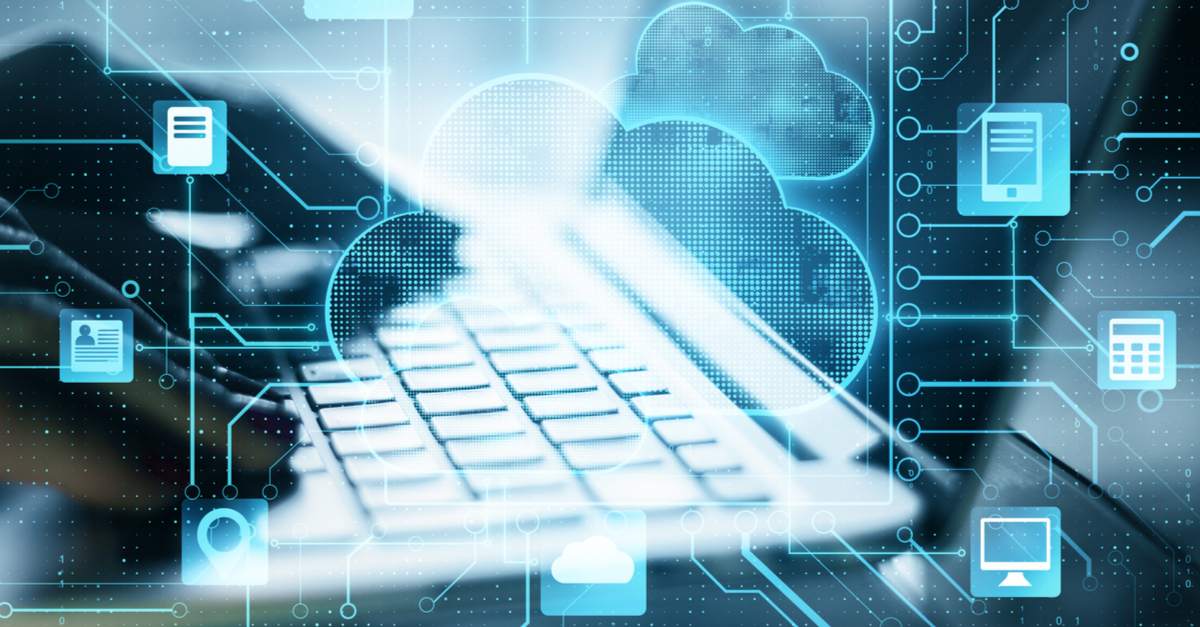 Issues Arising in the Digital Transformation
While achieving digital transformation sets up a list of attractive goals for most companies, the road can be rocky at times. There are multiple reasons that companies may balk in the face of a full digital transformation and we've listed some of the main ones here:
Legacy Architecture: The use of old and outdated technology holds back the tide of digital transformation by making it impossible to adopt newer software and infrastructure. Most companies choose to maintain their archaic setup for fear of needing to adapt to something complex, modern, and expensive. Unfortunately, this hinders the progress of the organization's IT capabilities and even leaves it open to cybersecurity threats from sophisticated malware.
Organizational Silos: The compartmentalization of a workforce is defined as having groups of experts separated by department, specialization, or location. These tend to form an obstacle to digital transformation and a goal-orientated thought process by restricting innovative thinking and team building which lead to advancement.
Expenses Involved: Most enterprises choose not to implement advanced IT solutions for fear of the costs they may incur – for both the installation and maintenance of the expansion. This can be an unfortunate truth for smaller to medium-sized organizations, especially after the setbacks of the pandemic. However, the costs of digital transformation should be seen as a strategic investment for an enterprise that will ultimately benefit the company.
Resistance to Change: Enterprises that employ a risk-averse business culture suffer from being resistant to original ideas and the enhancement of existing infrastructure. The adage "If it isn't broken, don't fix it" cannot be applied to an industry that truly thrives when it's constantly adapting and improving. Digital transformation can only take place in an environment that cultivates innovative thought and a willingness to change.
Resource Scarcity: The resources to facilitate a digital transformation may also be an obstacle for most businesses. The global microchip shortage still poses a roadblock to advancements in many industries and the strain on supply chains can slow down the process of elevating your IT infrastructure.
Cybersecurity Risks: Any change in the IT infrastructure of an enterprise will unfortunately leave your network vulnerable to a cyber-attack. The adoption of a new framework can sometimes leave gaps in the company's understanding of the software they installed and increase the threat to your cybersecurity. Insufficient training and understanding will lead to errors and present as weak spots to criminals.
The Looming Digital Skill Gap: As leaps and bounds in technology seemingly happen overnight, the sudden need to be as digitally literate to survive also presents itself as a barrier to digital transformation. As with the legacy architecture, people prefer to stay within the limits of what they know and feel comfortable with – which ultimately leads to a workforce that lacks the skillset to accommodate an effective digital transformation.
While overcoming these obstacles may seem daunting, the right professional and dedicated tools will make the entire process much easier.
How Managed Cloud Services benefit Digital Transformation?
Digital transformation gears your company towards an IT infrastructure that is effective and efficient through the use of the cloud. Cloud computing has always been viewed skeptically based on concerns for security and a general lack of information available – with managed cloud infrastructure being somewhat of an uncertain topic to most enterprises.
However, with the adoption of cloud infrastructure growing rapidly across industries, companies need to apply themselves to navigate the facts about pushing toward digital transformation. According to a report, the global cloud computing market size is expected to grow from $445.3 billion in 2021 to $947.3 billion by 2026 - with the total cloud infrastructure spending in China at 66% with US$19 billion in 2020, up from US$11.5 billion in 2019.
When moving your company to the cloud, it's in your best interests to consider a managed cloud service provider as your first choice. A managed cloud service provides a globally distributed data center through Infrastructure-as-a-Service and Platform-as-a-Service. This service includes migration, configuration, optimization, security, and maintenance of the infrastructure – all while allowing the most secure network for your data to be processed.
Think of a managed cloud service as a hotel room that cleans, fixes, stocks, and secures itself. You have full control over it and can use it however you see fit - all without worrying about the dull specifics. These are some of the advantages of choosing a managed cloud platform to kickstart your digital transformation:
Expert Management: A managed cloud has the benefit of being controlled and maintained by experts in this field. This helps when just starting your digital transformation as the process can seem daunting and complex. With a managed infrastructure, your company enjoys all the advantages of being virtually adept while still being under the guidance and management of a professional cloud computing vendor.
Less Expenditure: Naturally, when choosing to outsource your infrastructure with a managed platform, the costs involved with expanding existing physical servers or investing in entirely new ones become unnecessary. Added to that are the maintenance and repair expenses required combined with the staff needed to oversee and operate the infrastructure which can also be quite steep. With a managed service, the price tag is much lower and suited to small or medium enterprises looking to begin their digital transformation.
Heightened Cybersecurity: When investing in a managed cloud service, the products and platforms you use are built with extra layers of cybersecurity to ensure that your data and network are efficiently protected at all times. The expert management also ensures that any threats to your network are caught well before any damage can be done.
Scalability: For a startup business, the idea of investing a large amount into digital transformation can be scary when you don't know where your business may go in the future. Managed cloud services provide a fully scalable infrastructure to ensure that you never have less than you need or more than you can afford.
Active Disaster Recovery: Managed cloud services ensure that your network is secured with active disaster recovery options that will ensure business continuity and data safety in the event of a disaster.
Consistent Support: Having a managed cloud platform ensures that you have 24/7 support and services at hand for your infrastructure. This improves customer confidence and allows your business team to focus on reaching your set out goals without halting operations for repairs.
These are just a few of the perfectly sound reasons to start off your digital transformation with a managed cloud service - especially for small to medium-sized businesses who are just entering the cloud computing market.
Enterprises and Start-Ups are adapting Hybrid Cloud
The cloud debate has always been tirelessly argued – whether private or public cloud adoption should be given more reverence. We believe that the most integrated solution would be the hybrid cloud model.
By definition, it is a blend of both the public and private cloud platforms – providing a unified and flexible computing model. The combination of cloud computing designs allows companies to choose the optimal cloud computing environment for each workload and navigate between services as required.
The hybrid platform provides a seamless and controlled solution with increased scalability as needed, heightened security, and streamlined migration between systems. Hybrid cloud is quickly becoming the solution of choice for most enterprises interested in ease of management, longevity, and efficiency.
Watch the BrightTalk webinar A Deep Dive into Sangfor Hybrid Cloud to fully understand how it provides enterprises with a single point of control for managing infrastructure and applications through solving data gravity and compliance issues and delivering a consistent, high-performance, and seamless experience for both consumers and operators of cloud-delivered applications and services.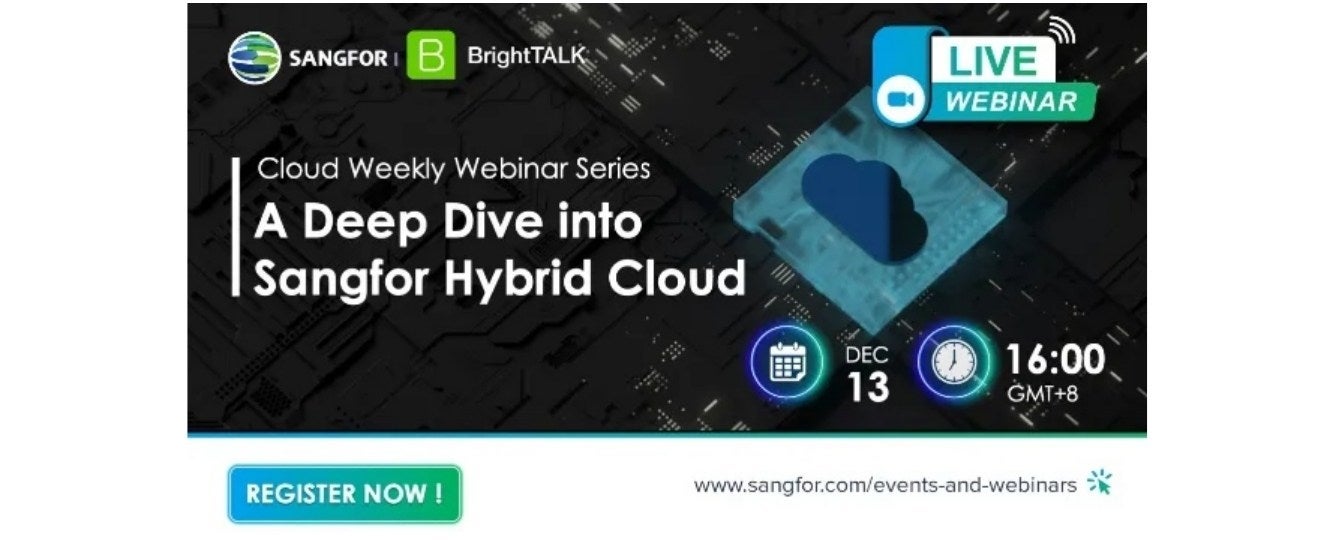 Sangfor's Hybrid Cloud is an end-to-end cloud solution powered by Next-Generation Converged Digital Infrastructure (NG-CDI) and enables flexibility in the application partition or workload placement design to optimize cloud adoption value.
As far as a managed cloud service provider is concerned, Sangfor Technologies has consistently shown how a leading vendor in cloud computing can revolutionize the way companies view digital transformation by making the entire process seamless, secure, and easy to maintain.
Sangfor's Managed Cloud Services and Other Products
Sangfor offers a trusted cloud adoption framework that is focused on offering a safe, reliable, and efficient platform to speed up your company's digital transformation
Sangfor's Managed Cloud Services provides a globally distributed data center with the convenience and flexibility of a public cloud, with the security, control, and professional service of a private cloud - making it the best cloud service approach for most small and medium-sized enterprises. It also provides users with distributed Cloud DC and dedicated data security, full-stack security protection, and a new security responsibilities model - as well as proactive & professional 1-on-1 expert services. Download the Sangfor Managed Cloud Services brochure here to read more about the game-changing technology.
Additionally, Sangfor's Hyper-Converged Infrastructure (HCI) enters the field as an innovative 3rd generation platform that converges compute, storage, networking, and security on a single software stack - providing a simplified 1-stop software-defined data center solution tailored for business-critical applications. The platform also provides backup and extensive data protection.
Finally, Sangfor's Disaster Recovery Management (DRM) offers a comprehensive disaster recovery solution between Sangfor Hyper-Converged Infrastructure and Managed Cloud Services that includes an active-passive disaster recovery solution and active-active stretched cluster solutions to protect business continuity on demand.
Watch this Sangfor Webinar on how to Make Enterprise-Grade Disaster Recovery a Reality with Sangfor Managed Cloud to discover how you can leverage Sangfor Managed Cloud Services maintain your company's Disaster Recovery, protect critical data, scale as required, and conduct regular disaster recovery simulations to ensure effectiveness.

Apart from simply providing effective cloud computing technology, Sangfor's Managed Cloud Services also integrates advanced Sangfor cybersecurity products to ensure that your company's digital transformation happens with only the best security in place.
The Sangfor Next Generation Firewall (NGFW) is used in conjunction with Endpoint Security to identify malicious files at both the network level and endpoints. The advanced firewall is a security device designed to inspect network and application traffic for threats, secure the network environment from intrusion, and bring in security intelligence from outside the network. Anything that the on-premises features cannot analyze is automatically sent to the cloud-based Neural-X sandbox for isolation and critical inspection.
For more information on Sangfor's cyber security and cloud computing solutions, visit www.sangfor.com.