Executive Summary
Customer: Jinhong Auto
Industry: Manufacturing
Location: China
Application Scenario
AutoCAD2010, AutoCAD2014, Pro-e, Catia.
Application Software
Automobile Drawing Design
Overview
Founded in 2006, Jilin Jinhong Automotive Parts Co., Ltd (Jinhong Auto), is located at No. 001, Renmin Road, Economic Development Zone, Jilin City. It is a modern private joint-stock group enterprise integrating R&D and production, selling auto parts, molds, detection tools, stamping parts, welding assemblies, automotive interior panel products, automotive fenders, and engine intake manifolds, engine exhaust manifolds, shock absorbers, and other products.
The company has many wholly-owned subsidiaries, such as Chengdu Jinhong Auto Parts Co., Ltd., Liaoning Fengdi Engine Intake System Co., Ltd., Dongguan Huili Mould Co., Ltd., Shenyang Spit Auto Parts Co., Ltd., and Chengdu Keda Auto Supplies Co., Ltd. Jinhong auto, holding subsidiaries Jilin Jiade Auto Parts Co., Ltd. and Jilin Jinhong New Energy Co., Ltd. is the only vendor providing stamping parts for Faw-Volkswagen in Jilin and has become a listed company on the National Equities Exchange and Quotations in November 2014.
Pain Points
Personal computers will keep the data in the local hard disk during the business process, which involves many core confidential information, such as the design drawings. Personal computer information is easy to leak, and it is difficult to meet data security.
The customer's business is gradually shifting to the cloud, but traditional Personal computers cannot achieve this requirement, and the daily operation and maintenance of software and hardware are extremely costly.
Sangfor Solution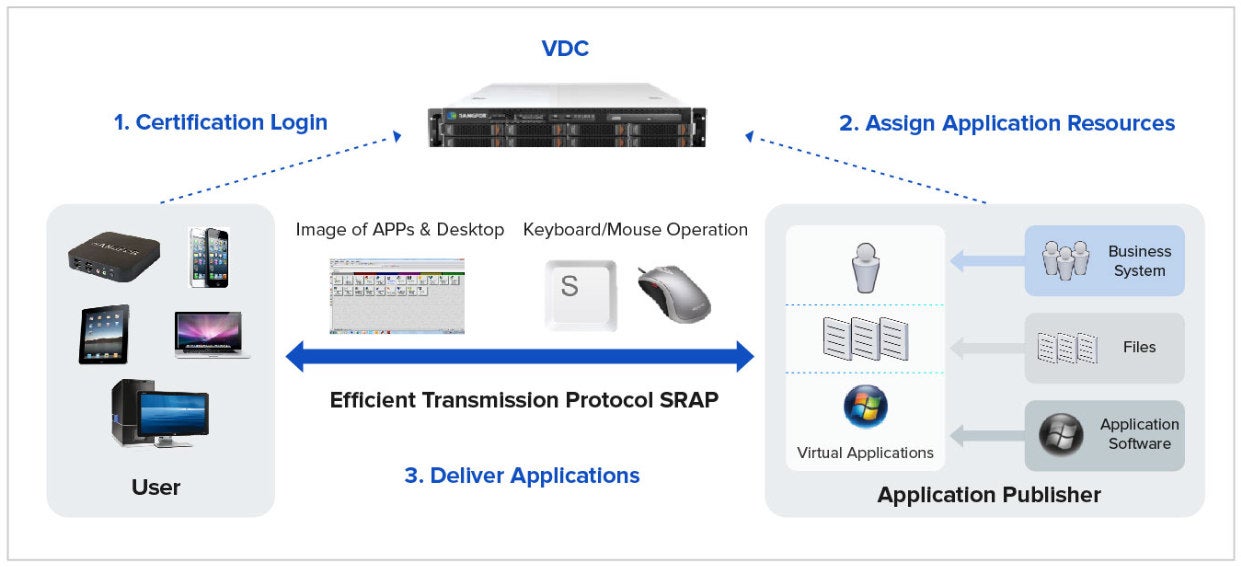 Jinhong Auto purchased Sangfor VDS-G380 and VDS-G680 servers to support 3D drawing design and general office applications.
Automobile design drawing and employee office data are all stored on the server, and the cloud endpoint does not save any data, improving the data storage security.
Flexible permission setting for peripherals to prevent data from being copied or printed via USB flash disk, effectively avoiding user data leakage.
Integrate the originally discrete personal computer computing resources and GPU resources, achieve flexible scheduling and cooperate with the construction of customer cloud data centre, to achieve unified management and resource scheduling.