The festive season is fast approaching and the holidays are filled with gift-giving and cheer, as well as a barrage of year-end sales to tempt consumers into spending. Christmas shopping deals plague shopping malls and online stores almost months beforehand and while this may be an opportune time to save some money, it also presents a perfect time for hackers to take advantage of desperate consumers.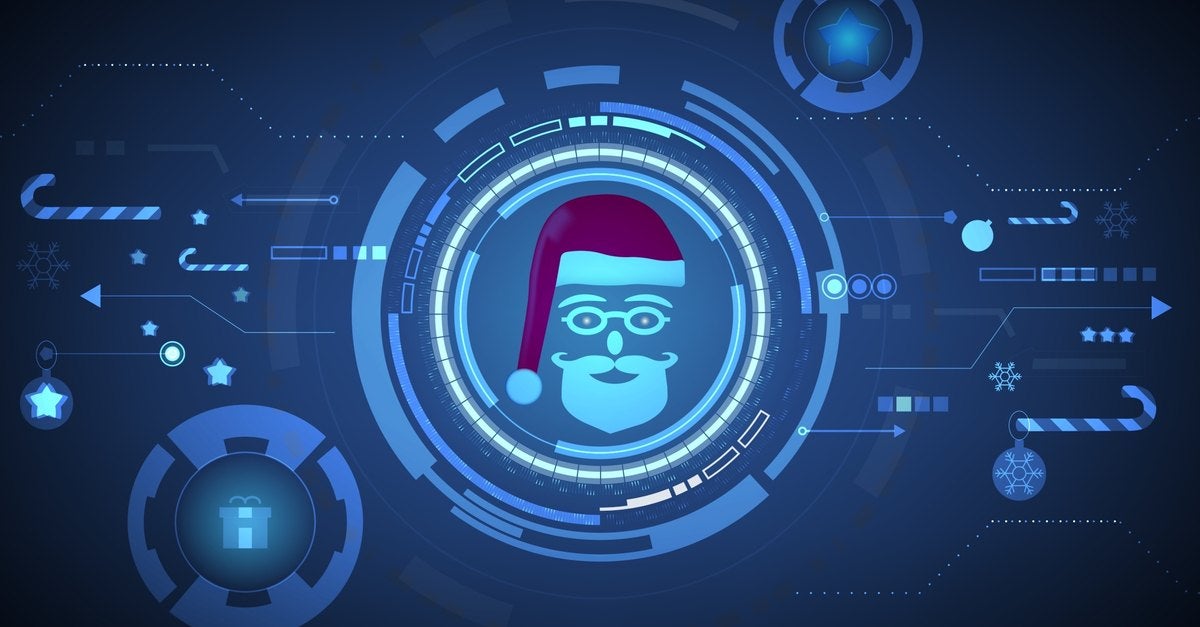 According to the FBI, thousands of people become victims of holiday scams each year and it's not difficult to see why. Taking a simple look at your inbox, you'll already see tons of emails and messages promoting the festive season's sales - however, not all of these are legitimate and it helps to be aware of the potential danger scams may pose. Sangfor covered a similar issue about the cybersecurity threats that Black Friday and Cyber Monday present as well and the Christmas season is no different.
Some Useful Security Tips for Festive Shopping
Prevention is always better than cure and in the spirit of giving this festive season, we've drawn up some security tips for you to follow before storming the stores weeks before Christmas and the new year:
Be Wary of Email Attachments
One of the most common ways that online stores will connect with you is through email. Unfortunately, this is also the easiest way for hackers to pull you in. Phishing scams involve sending emails that seem entirely legitimate but contain corrupted data. It's important to scan the email properly before clicking any link or attachment. Usually, the domain name of the sender's email address will have a negligible typo such as "@amaz0n.co.us" or the email will have odd formatting. It would be safer to go to the company's official website and find the promotion directly instead of clicking links in an email attachment.
Keep an Eye Out for Courier Text Scams
Another common scam tactic is through text messages from seemingly authentic courier services insisting a package is awaiting delivery and that a small fee is required to process it and with the rush of spending, consumers can be nonchalant about sending out these details. These messages often ask you to fill in your banking details for a menial service fee – small enough that you wouldn't think twice about the cost - in a ploy to get your financial details.

These scams can seem very real and may imitate official websites very well, it's your responsibility to ensure their validity. Another easy way to spot a text scam is if a bit.ly link is attached to any of the messages, do not click the link and call the official courier service to confirm the authenticity.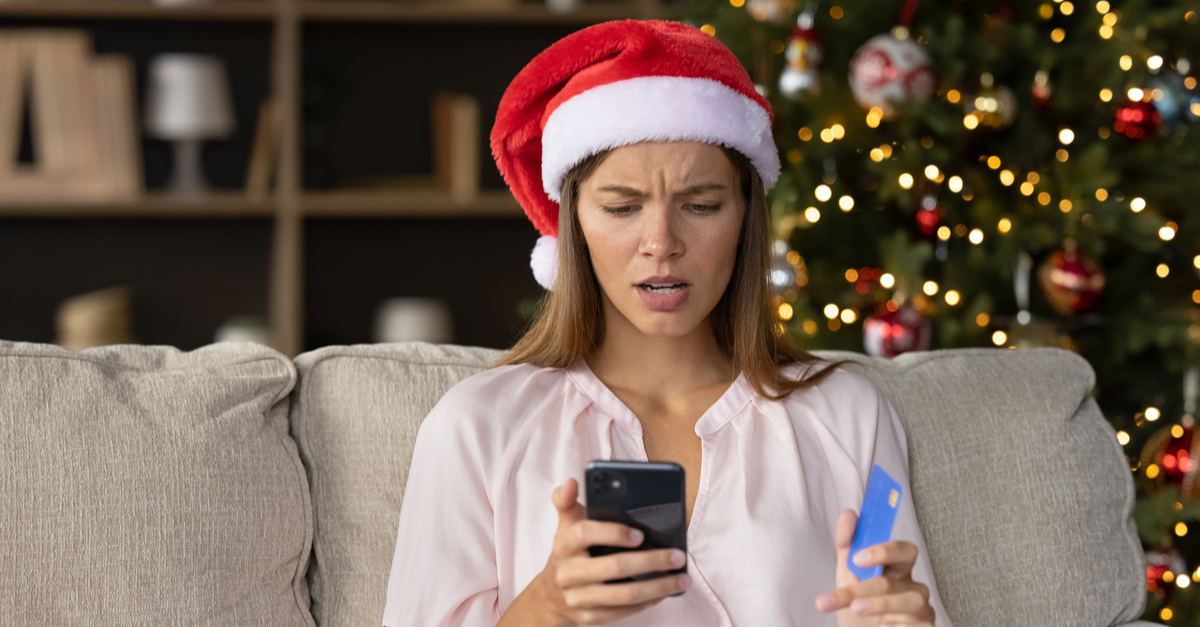 Scan for Fake Webpages
As mentioned before, hackers tend to be good at disguising their platforms as legitimate stores. Scams may redirect you to a login page requiring your account information or financial details. It's important to note that authentic websites will display a padlock icon next to their URL to assure you of a valid SSL security certificate - keep an eye out for websites that do not have this. Again, it'll help to scan for common typos in the domain name and the webpage URL as well and to only provide your details once you're certain the website is legitimate.
Monitor Your Bank Account
While it may be difficult to notice the slight differences between legitimate and scam sales, most banks will immediately notify you if any unusual activity takes place. You should still ensure that your bank account transactions are adding up with your purchases and if you suspect anything dodgy, immediately contact your bank and have your account stopped.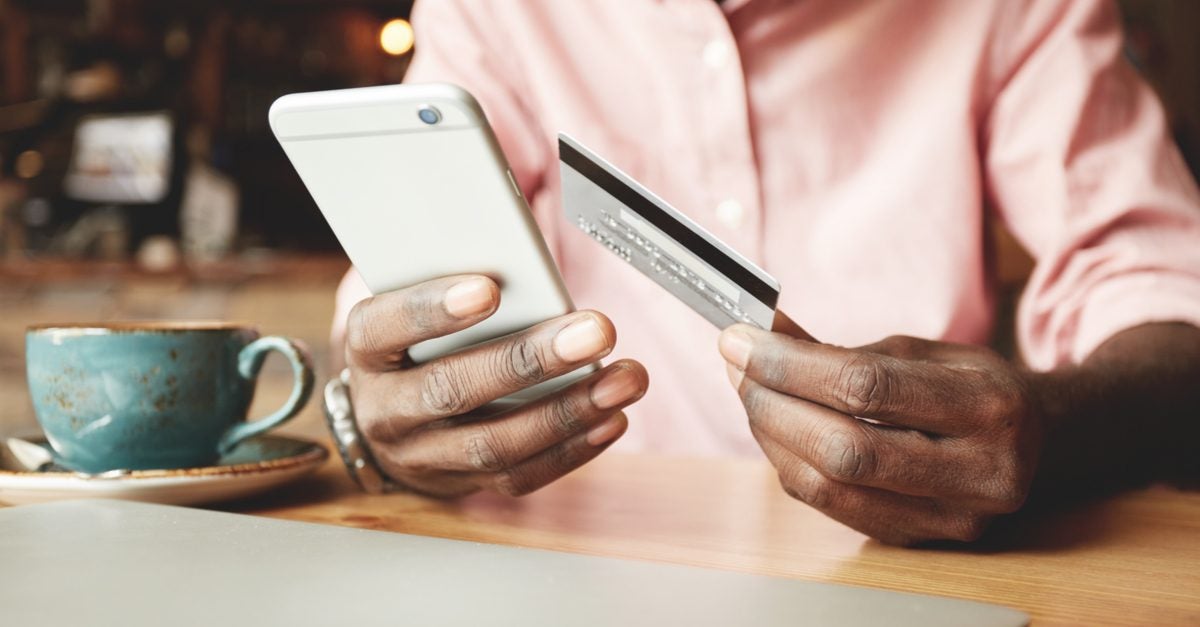 Use a Password Manager
Most browsers and smartphones have a feature that allows you to generate a strong random password for your accounts and store them behind locked or biometrically sealed security. This ensures that your passwords are always safe and cannot be compromised.
Do Your Research
Often when we buy from smaller businesses, it's unlikely for them to have a large official website. This is why it's important to do some investigating before the year-end craze sets in. For stores that are based on apps like Instagram or Facebook, you can easily scan over their posts and comments. A legitimate store would be open to communicating with its customers and will have a direct line of contact, as well as reviews on items sold to persuade new clients with their transparency. Be wary of stores that have no ratings or very vague instructions about how to place an order.
It also helps to plan what you'll be looking for. It's easy to get distracted by the bright and shiny promotions but having a detailed list of the things you need will prevent you from getting caught in a scam and will help you avoid overspending.
Keep Track of Your Shipping
When shopping online, the wait before your package arrives and the time you place an order can be agonizing but most consumers consider themselves out of the woods once in this position – which is not true. The festive season alone sees a massive influx of courier deliveries in the weeks to follow with everyone hoping to receive packages before Christmas or New Year's Day. Andit's important to track your parcel every step of the way to ensure it's making its way to your set delivery address.
Regularly Update your Antivirus Software
This should go without saying, but it is crucial to ensure that your cybersecurity defenses are updated on your browser before attempting to make any purchases online. It's also important to never make any purchases when using a public network – open Wi-Fi systems are easier to hack and allow scammers to piggyback onto your network.

While the Christmas season can be an exciting time for consumers, it's also highly anticipated by most companies – especially small to medium-sized enterprises hoping to gain some traction for their business. Hackers don't only target customers during this window but may also choose to set their sights on smaller businesses struggling to keep up with the demands of a fluctuating consumer base.
Sangfor recently published an article that can offer some insight for small businesses hoping to maintain their cybersecurity during this chaotic time.
Sangfor's Top 10 Cybersecurity Practices for Small Businesses
A summary of the top 10 cybersecurity measures for small businesses that Sangfor mentions include:
Installing Next-Generation Endpoint Security. Endpoint security is designed to prevent, detect, and respond to malware infections and cyber-attacks on endpoints of a network. Most free antivirus products can only detect known malware using signature-based detection but advanced Endpoint Detection and Response platforms are capable of detecting threats through behavior-based detection as well - alerting you of even the newest malware found in your network.
Practicing Unified Firewall Management. Firewalls control the traffic circulating a private network by monitoring and filtering traffic according to to set parameters and can also be configured to block access to websites that might lower employee productivity. A unified management platform of firewalls allows small enterprises to configure firewall rules across networks more efficiently.
Use Managed Detection and Response (MDR) Services. MDR allows your company to hire a cybersecurity company to manage your security operations and is delivered remotely over the internet. It provides continuous monitoring for threats and notifies security operators immediately in the event of suspicious behavior to give your business full security coverage without breaking the bank.
Update Your Software. For a small business, a breach in the network could mean hours of downtime and hours of downtime during peak Christmas season could mean hours of lost income. An updated software applies patches to any known vulnerabilities in the network and ensures that cybersecurity measures are running optimally at any given moment.
Arrange Company-Wide Phishing Awareness Training. Businesses often find themselves compromised due to ineffective cybersecurity training of staff members. With a smaller business, it should be easier to ensure that your employees are all well-equipped to detect phishing scams or hoax emails. Remember that even on personal networks, a compromised employee can give enough access to a hacker to gain entree to your business's network. It's vital to ensure your members know how to implement good cyber hygiene practices to safeguard your network.
Back Up Critical Data to Mitigate Ransomware Attacks. Small businesses should ensure that their data is always secured and have an effective backup in place to mitigate the impact of a ransomware attack. You can get your business back up and running by backing up critical data without kneeling to the attacker's ransom demands. These backups can be made onto on-premises storage devices or cloud backups to ensure that your business does not suffer any downtime.
Track All Your IT Assets. Keep a solid record of all the IT assets that your company owns - hardware or software. It's important to know which devices are connected to your business network to ensure it has solid cybersecurity and does not pose a vulnerability. These assets are known as "shadow assets" and put the entire network at risk.
Enable Two-Factor Authentication. Two-factor authentication provides the best security for your accounts. Ensure that all your employees enable this feature which requires two different factors for authentication – with one factor being something they know, such as a username or password, while the other is something they receive, such as a one-time pin. This ensures that attackers are kept out of accounts even if they manage to crack the password.
Don't Use Cracked Software. Ensure that your business always uses genuine software licenses and subscriptions even though they might be very expensive. Cracked software is illegal, poses a hidden threat to users and can be embedded with malware. A cyber-attack could lead to costs far greater than software license and subscription fees.
Block or Control the Use of USB Drives. The use of USB drives can spread infected malware onto networks. Small companies should prohibit USB drives on all network devices or disable the auto-run setting so that a malware scan can be run on a USB drive before it's permitted access.
While we can take as many steps as possible to ensure our cybersecurity measures remain on par with the going standard, Sangfor also offers some much-needed innovative technologies to ensure that your businesses and networks are always safe.
The Sangfor Solution
Sangfor Technologies is a world-class cybersecurity and cloud computing company that provides extensive and advanced enterprise ransomware prevention and state-of-the-art IT infrastructure with an advanced array of products and services:
Sangfor's Endpoint Secure
This powerful Endpoint Detection and Response (EDR) solution goes beyond traditional antivirus and anti-malware software and leverages Sangfor's proprietary Engine Zero AI-powered malware detection engine and Neural-X threat intelligence platform to deliver unrivaled malware protection for endpoints.
Securing your network from all points, Endpoint Secure provides integrated protection against malware infections and APT breaches across your entire organization's network – all with ease of management, operation, and maintenance. The platform also received the AV-TEST "Top Product" award for achieving 100% ransomware protection against zero-day malware.
Cyber Command (NDR) Platform
Sangfor's Cyber Command (NDR) Platform tool helps to monitor for malware, residual security events, and future potential compromises in your network. The Cyber Command solution is coupled with an enhanced AI algorithm to keep you updated with any vulnerabilities in the system and monitors for malware, residual security events, and future potential compromises in your network – ensuring your data is always kept strictly protected.
Sangfor's Next Generation Firewall (NGFW)
The Sangfor Next Generation Firewall (NGFW) is used in conjunction with Endpoint Security to identify malicious files at both the network level and endpoints. The advanced firewall is a security device designed to inspect network and application traffic for threats, secure the network environment from intrusion, and bring in security intelligence from outside the network. Anything that the on-premises features cannot analyze is automatically sent to the cloud-based Neural-X sandbox for isolation and critical inspection.
Sangfor's Internet Access Gateway
Lastly, Sangfor's Internet Access Gateway (IAG) defends company resources by allowing you to identify, analyze and take immediate action upon user internet access behavior and discover intelligent network traffic solutions to take full control from within.
Sangfor's cybersecurity solutions offer comprehensive and holistic measures that you can take to prevent and mitigate cyber threats in real time this festive season to lead yourself and your company into the new year well-protected and in high spirits.
Sangfor Cybersecurity Hygiene Calendar 2023
To help you navigate the security challenges throughout the new year, we have prepared a Cybersecurity Best Practices Calendar for 2023. Each month gives you sound advice on planning, managing, and enhancing your security operations to better protect your data and infrastructure. Download the calendar and strengthen your cyber resiliency!