Sangfor Technologies is pleased to announce that Sangfor Endpoint Secure has been awarded the "TOP PRODUCT" Award by AV-Test, a leading independent organization specializing in IT security product evaluation.

In the latest testing of the best Windows antivirus software for business users, AV-Test continuously evaluated 18 endpoint protection products during July and August 2023. Sangfor Endpoint Secure was one of six products to achieve maximum scores across the three tested categories of Protection, Performance, and Usability.
Sangfor Endpoint Secure Test Results
Protection
In the Protection category, Sangfor Endpoint Secure was put through rigorous testing that mirrored real-world threats. AV-Test used two stages to assess protection capabilities. The first stage focused on protection against 0-day malware attacks from the Internet, including web and e-mail threats. The second stage evaluated the detection of widespread and prevalent malware discovered in the last 4 weeks.
Sangfor Endpoint Secure excelled in both stages, scoring 100% in July and 99.4% in August against 0-day malware attacks, compared to an industry average of 99.7%. It also achieved perfect scores in detecting newly discovered widespread and prevalent malware.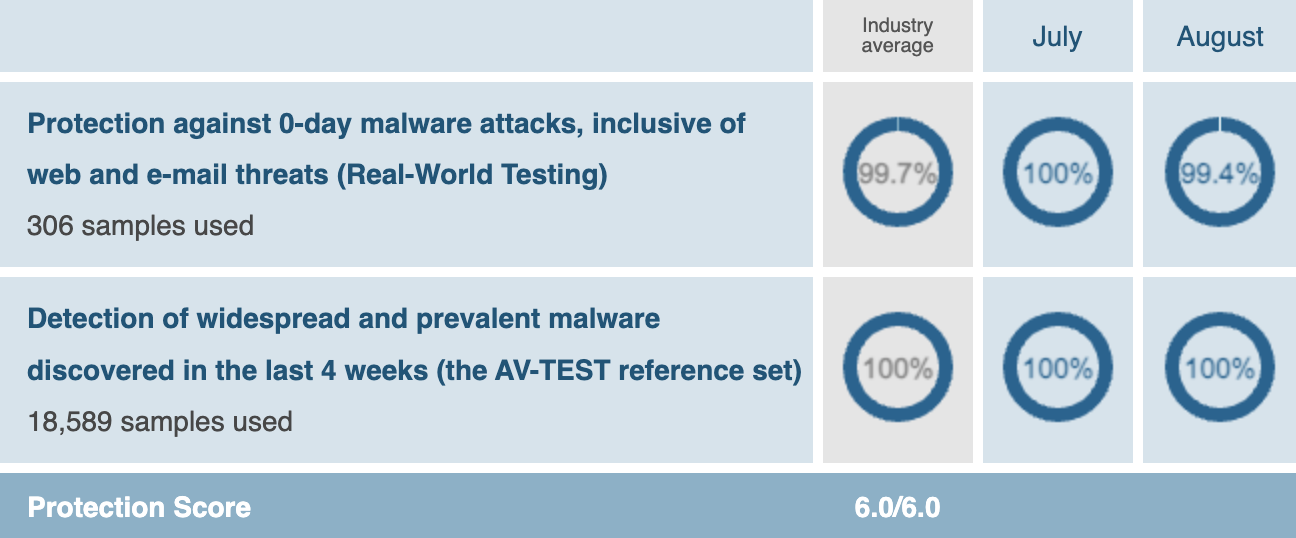 These results confirm that Sangfor Endpoint Secure is highly effective against new and unknown threats. The product incorporates advanced behavioral analytics and is integrated with Sangfor Engine Zero AI-enabled malware detection and Sangfor Neural-X threat intelligence. These features enable it to identify new malware without relying solely on known signatures, making it highly adaptive in a landscape where new malware variants are continually emerging.
Performance
Performance was another category in which Sangfor Endpoint Secure stood out. AV-Test assessed the impact of security products on system speed while conducting everyday operations, such as launching websites and applications, downloading and installing applications, and copying files.
Sangfor Endpoint Secure either matched or outperformed the industry average in all tested aspects, proving that robust security does not have to come at the cost of system performance and productivity.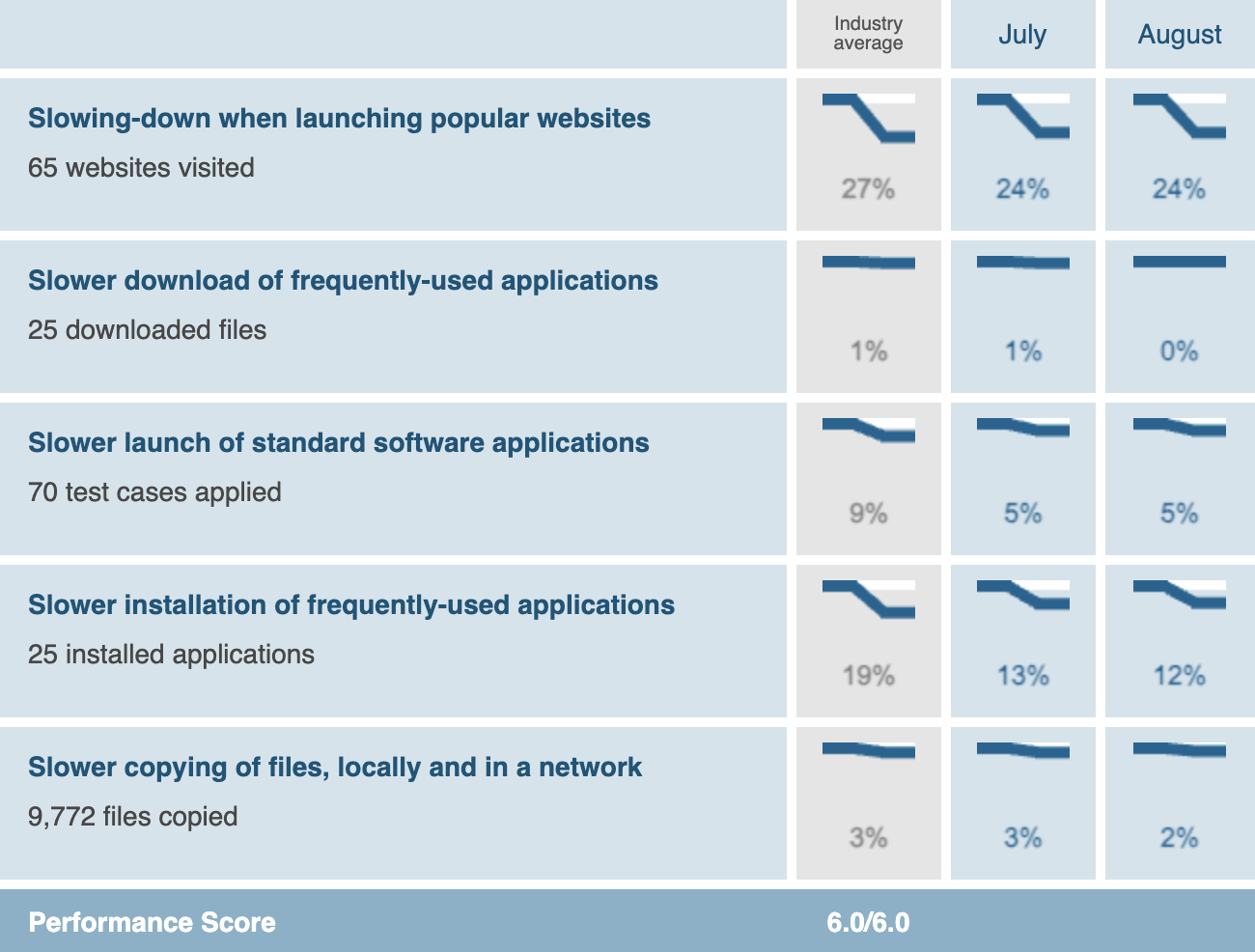 Usability
In terms of Usability, Sangfor Endpoint Secure was tested on its ability to avoid inaccurate alerting, detection, and blocking of legitimate behaviors. Throughout the two months of testing, the product registered no false alarms, detections, or blockages across all tested behaviors.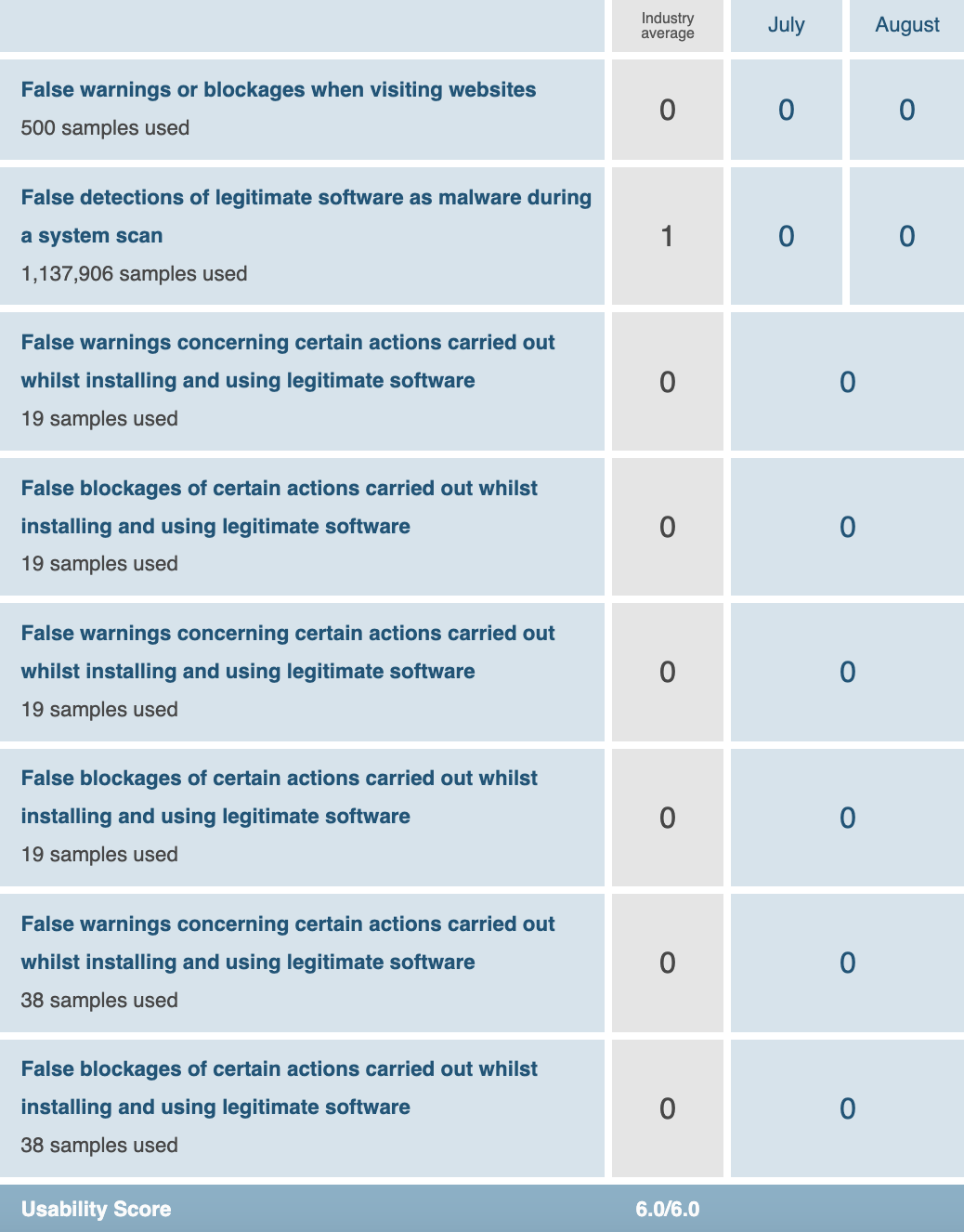 This level of accuracy is especially significant as it minimizes interruptions to users and ensures smooth daily operations. These results are largely attributed to Endpoint Secure's advanced detection capability, as previously noted in the Protection category.
To read the original test results, please visit: https://www.av-test.org/en/antivirus/business-windows-client/windows-10/august-2023/sangfor-endpoint-secure-protect-3.2-232415/
Discover Sangfor Endpoint Secure
Sangfor Endpoint Secure is a comprehensive endpoint security product that combines Endpoint Detection and Response (EDR) with an Endpoint Protection Platform (EPP) in a unified solution. Endpoint Secure delivers end-to-end protection of endpoints before, during, and after attacks. Prevention mechanisms mitigate risks and vulnerabilities pre-attack, active and passive detection mechanisms identify and block threats during attacks, and remediation mechanisms eradicate residual threats and support forensic investigation post-attack.
Sangfor Endpoint Secure also features innovative anti-ransomware capabilities, including the world's first and only endpoint ransomware honeypot. This quickly detects and terminates the ransomware encryption process, minimizing system damage. The encryption-controlling application is also identified and located on other infected systems, allowing for a "One-Click Kill" feature that eradicates the detected ransomware throughout the organization with just a single mouse click.