About Kementerian Perindustrian
Kementerian Perindustrian (Kemenperin) is the Ministry of Industry of Indonesia, the ministry within the Indonesian Government in charge of industrial affairs. These include:
Formulation, stipulation, and implementation of policies in the industrial sector.
Management of state property/wealth under the Ministry's responsibility.
Supervising the implementation of tasks within the Ministry.
Guiding and supervising the implementation of the Ministry's affairs in the regions.
Organization and implementation of technical activities on a national scale.
The Ministry of Industry's IT Security Challenges
Inadequate Threat Protection: The Ministry's previous firewall was not equipped to defend against dangerous cyber-attacks, such as advanced persistent threats (APT), ransomware, and other malware and trojans.
Internet Usage Control: Non-business critical internet activity was consuming a large amount of bandwidth, affecting network performance.
Complex Firewall Maintenance: The Ministry's previous firewall was difficult to maintain and produces analysis reports without risk awareness.
Sangfor's Solution
The Ministry of Industry's previous firewall solution had reached its end of life, and the Ministry was looking for a next-generation firewall (NGFW) to upgrade its security. Sangfor eventually won the bid for the project with Sangfor NGAF due to its comprehensive features. Sangfor NGAF is a full-feature next-generation firewall (NGFW) that goes beyond the traffic filtering of traditional firewalls, including antimalware, intrusion detection system (IPS), application control, user access management, and bandwidth management capabilities.
How the Ministry of Industry Benefited from Sangfor NGAF
Advanced Protection: Sangfor NGAF leverages Sangfor's AI-powered Engine Zero malware detection engine and Neural-X threat intelligence platform to detect advanced and unknown malware threats in real time.
User Access Management: Sangfor NGAF enables the identification of user devices and the classification of internet content. This allows the Ministry to configure user access policies to control user internet activity and ensure sufficient bandwidth for critical business.
Simplified and Convenient Operations: Sangfor NGAF comes with a built-in reporting center that provides full visibility of vulnerabilities, threats, and suspicious behavior on the Ministry's entire network, endpoints, and servers.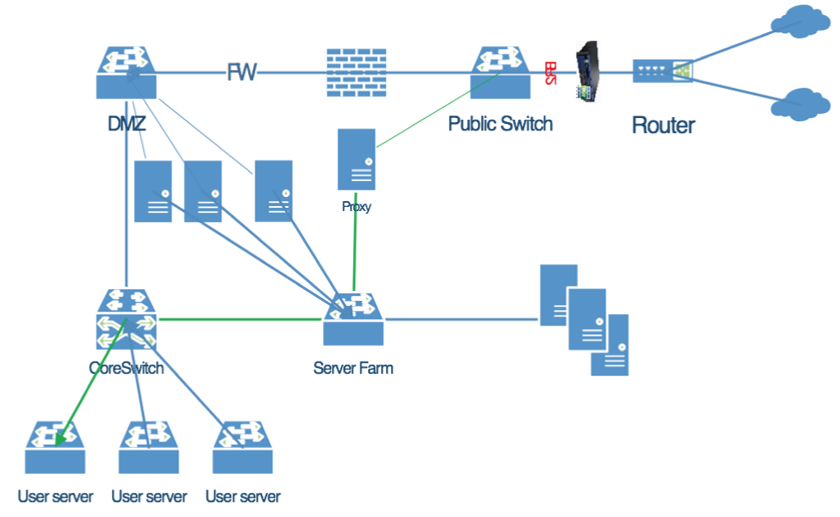 Hear the customer testimonial from Wisnu Muhdianto from the Ministry of Industry's Data and Information Center.