About Kompas Gramedia
Kompas Gramedia is a leading conglomerate based in Indonesia. The company was founded in 1963, with the publication of a national newspaper. It has since diversified from its main focus on media productions to include subsidiaries in the hospitality, manufacturing, and event-organizing sectors.
The spans multiple divisions within the media as the initial aim was to fill in some of the large gaps in daily news and information that existed at the time. The Kompas newspaper has since boasted the publication of 600,000 copies a day based on an audited circulation in 2005.
The Kompas Gramedia Group also operates as the largest printing plant in Indonesia. The business functions based on employing innovative and refreshing ideas and bringing about change. This is why the company required an IT infrastructure that could match its zest for the improved.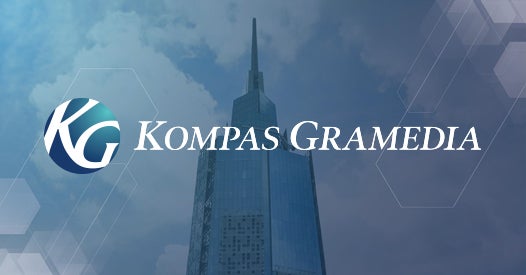 Image source: https://www.kompasgramedia.com/
Business Pain-Points
Kompas Gramedia ran into some issues when using its previous infrastructure. The company made use of Internet Protocol Security – or IPsec – to connect the main headquarters to all its branches. While these Internet Security Protocols can be effective at times, the one in use posed too many risks and became unreliable for the company.
Additionally, the infrastructure contained a single point of failure - this meant that a breakdown in one area would immediately lead to a shutdown across all of them. The company also did not invest in adequate internet security for its head office. This pushed them to find a solution that would also improve its overall cybersecurity posture.
Sangfor's Solution for Kompas Gramedia
Sangfor proposed the use of its revolutionary Next-generation Firewall for Kompas Gramedia. The platform drastically improved the efficiency of the company's IT infrastructure. It ensured reliable and secure connectivity across branches and through the head office.
The solution also greatly improved Kompas Gramedia's security. The advanced firewall is designed to inspect network and application traffic for threats, secure the network environment from intrusion, and bring in security intelligence from outside the network.
The Next-generation Firewall improved the company's cybersecurity through comprehensive and integrated surveillance and whole-network security. It offered holistic protection from malicious traffic and cyber-attacks.
End-User Experience
Kompas Gramedia was highly satisfied with the service and technology provided by Sangfor. Agung Pramanto, the IT Operation Manager at the company, believes that Sangfor's solution has proven to be useful.
The features Sangfor provided are complete and help the smooth operation of our business.

Agung Pramanto, the IT Operation Manager at PT Gramedia Group of Manufacture
He also adds that they are hopeful that Sangfor continues to innovate and stay updated with technological developments and existing support.
Sangfor Technologies has collaborated with and will continue to support local and large businesses in providing sustainable, enhanced, and advanced IT solutions across Indonesia and around the world. Contact Sangfor via the button below to learn more about our solutions.