Ransomware attacks and other Advanced Persistent Threats (APTs) are on the rise globally. A successful cyber-attack can ruin a company and have devastating repercussions. These include the loss of sensitive data, money, or a reputation. Businesses need to invest in better cybersecurity to prevent this. That's where Endpoint Detection and Response – or EDR – comes into play. EDR security is essential for safeguarding a company from malicious activity.
What is EDR?
Endpoint Detection and Response focuses on identifying and mitigating threats that target the endpoints of a network. These are the areas that are closest to the outside world. Endpoints include servers, laptops, desktop computers, mobile devices, and more. EDR solutions ensure real-time endpoint visibility. This helps your IT team spot any unusual or malicious behavior before a cyber-attack.
The term Endpoint Security and Response was initially coined by Gartner's Anton Chuvakin. He specified that EDR security solutions must have the ability to:
Detect security incidents.
Contain the incident at the endpoint.
Investigate security incidents.
Provide remediation guidance.
How does Endpoint Detection and Response work?
EDR solutions use lightweight software agents that are installed on endpoints. These agents continuously monitor and record the device's activity in real time. This includes system logs, registry changes, network connections, and file activity. The collected data is then sent to a centralized server. Here it can be analyzed using advanced algorithms and machine learning techniques. This helps detect any malicious activity. The EDR solution will generate an alert for the security team if a potential threat is detected. The alert will include the source of the attack, the type of attack, and the affected endpoint. With this information, the security team can respond quickly to contain the threat and prevent any further damage. An EDR tool also provides forensic analysis, threat hunting, event correlation, and automated incident response workflows.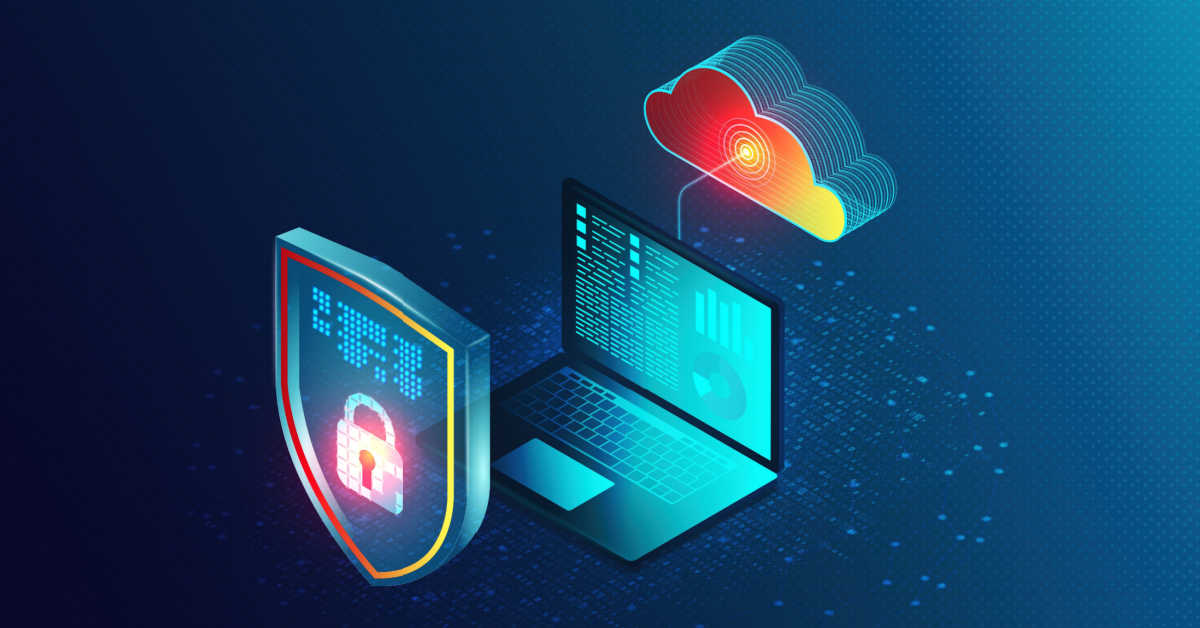 Why is Endpoint Detection and Response important?
EDR solutions have a wide net of benefits for a network. Here are some reasons why endpoint detection and response should be part of your cybersecurity strategy:
1. It Provides Proactive Defense Against Advanced Threats and Attacks
EDR software will proactively prevent and defend your network against cyber-attacks. This ensures that threats are found and eliminated before they can cause damage or compromise sensitive data. By continuously monitoring endpoint activity and user behavior, EDR security solutions can also identify newer potential threats. This is crucial as cyber threats constantly evolve and are difficult for traditional endpoint solutions to detect. An EDR solution helps quickly detect and respond swiftly to such breaches.
2. An Increase in Increasing Remote Workspaces Means More Network Vulnerability
The Covid-19 pandemic has dramatically changed the way we live. Even in a post-pandemic world, many companies continue to choose hybrid working models or remote workspaces to be more efficient. Unfortunately, the sudden increase in network endpoints is also a vulnerability. As more people work from home or remotely from places outside the office, the surface area for attacks on endpoints becomes larger. Any endpoint device can act as a doorway for a cyber-attack. EDR solutions ensure that your network remains protected - wherever you access it.
3. Attackers Could Go Undetected for Long Periods
Nowadays, attacks can operate silently within a network, often creating hidden access pathways. With the potential of discovering breaches through external sources, an EDR solution is essential for timely and effective internal detection.
4. It Ensures Regulatory Compliance
Governments know that cyber-attacks can be damaging to the general public and the state. As a result, they have created strict regulatory frameworks. Companies are required to provide adequate data protection for their clients. In many jurisdictions, regulatory frameworks carry hefty penalties. Organizations – especially those handling sensitive data - should make use of advanced cybersecurity solutions. EDR cybersecurity demonstrates compliance with these requirements and helps your company avoid expensive penalties.
5. Actionable Intelligence is Key
Having top-notch security doesn't guarantee the efficient extraction and interpretation of breach-related data. An EDR solution ensures rapid data processing and relevant response, safeguarding against extended vulnerabilities. Additionally, simply having access to security data isn't enough. For actionable insights and effective countermeasures, an Endpoint Detection and Response is crucial, offering both analytical tools and expert guidelines.
6. It Prevents Financial & Data Loss from Cyber-Attacks
Security incidents have deep financial implications for organizations. Whether through reputation damage or regulatory fines, a cyber-attack spells out expense and loss of revenue. EDR solutions provide comprehensive protection that prevents costly cyber-attacks or data loss - reducing the overall cost of cybersecurity.
7. It is Cost-Effective
Without comprehensive capabilities, remediation processes can be tedious and expensive. An EDR solution minimizes this duration and cost, eliminating the need for drastic measures like system overhauls and ensuring uninterrupted productivity.
Components of Endpoint Detection and Response
EDR software is composed of several key components that work together to provide full endpoint protection. Here are the main components:
Endpoint Agents: These are software programs installed on endpoints to monitor and protect them. They collect and send endpoint data to the EDR server for analysis.
EDR Server: This is the central management system that receives and analyzes data collected by the endpoint agents. It is responsible for detecting potential threats and alerting security teams.
Threat Intelligence: EDR solutions use threat intelligence to gain insight into known threats to identify and analyze potential threats.
Analytics Engine: The analytics engine is responsible for analyzing endpoint data to detect potential threats. It uses machine learning algorithms and other advanced analytics techniques. These can identify threats that may be difficult for traditional signature-based detection methods to find.
Threat Hunting: A proper EDR tool should also provide support for threat hunting to allow security analysts to proactively search for malicious activity.
Incident Response: In an EDR solution, the incidence response component is what alerts security teams to potential threats. This automated and isolating response function provides all the information needed to respond quickly and effectively.
These components work to provide a comprehensive EDR security solution that can detect and respond to sophisticated cyber-attacks in real time.
What to Look for in an Endpoint Detection and Response EDR Solution
There are several important factors to consider when choosing an EDR solution. Each of these should be considered to ensure the effectiveness of the EDR software:
Scalability: The EDR solution should be able to manage an increasing number of endpoints without affecting its performance. As your organization grows, it's essential to use a fully scalable EDR solution that can keep up.
Flexibility: An EDR solution should be customizable and flexible to meet your organization's specific needs and requirements. You should be able to adjust the level of protection provided to each endpoint according to its specific risks and vulnerabilities.
Cloud-Based: Companies need to invest in cloud-based EDR solutions to streamline their security operations and have seamless scalability. This also eliminates the need for on-premises servers - reducing maintenance costs and IT workloads.
Integration: An EDR tool should be able to integrate seamlessly with your existing security infrastructure. This includes SIEM (Security Information and Event Management) or antivirus solutions, which ensures a coordinated and comprehensive response.
Support and Training: EDR solutions require a reliable and responsive support team. This means that your cybersecurity vendor needs to be on call and your IT team needs to be adequately trained.
By carefully evaluating these factors, you can select an EDR solution that meets your organization's unique needs and effectively protects your endpoints against threats. Fortunately, Sangfor has done all the work for you by providing an elite Endpoint Detection and Response solution.
EDR vs EPP
EPP, short for Endpoint Protection Platform, amalgamates next-gen antivirus (NGAV) tools with firewalls, email gateways, web filters, and more, forming a holistic security suite. While EPP solutions are typically designed to thwart recognized threats or threats that display familiar patterns, EDR offers the proficiency to spot and manage novel or potential threats that bypass conventional security layers. However, it's worth noting that many EPP systems have advanced to integrate EDR functionalities, such as sophisticated threat analysis and monitoring of user activities.
EDR vs XDR and MDR
XDR (Extended Detection and Response) and MDR (Managed Detection and Response) are threat detection mechanisms powered by analytics and artificial intelligence. Their distinction from EDR arises in the breadth of their protective coverage and their delivery methods.
XDR unifies security resources across a firm's entire hybrid framework. This includes endpoints, networks, applications, emails, cloud systems, and more, facilitating a coordinated effort in cyber threat prevention, detection, and handling. Alongside EDR, XDR also merges with systems like SIEM and SOAR. Being a nascent yet quickly developing technology, XDR promises to streamline security operation centers (SOCs) by centralizing control points, data sources, analysis, and operations.
On the other hand, MDR represents an external cybersecurity service dedicated to countering threats that elude an organization's in-house security defenses, offering round-the-clock surveillance, detection, and management, MDR services utilize a cadre of expert security analysts, typically leveraging cloud-based EDR or XDR tools. This makes MDR a viable option for organizations requiring security expertise or technology that goes beyond their existing resources or budget.
Sangfor's solution for Endpoint Detection and Response
It is undeniable that Endpoint detection and response is an essential part of any organization's cybersecurity strategy. Cyber threats are always evolving which makes it crucial to detect and respond to attacks in real-time. With the right solution, companies can proactively monitor endpoints for suspicious activity and take immediate action to mitigate risks before any damage is done. A good EDR solution should be able to scale with your organization's growth. It should also offer deployment and management flexibility and the ability to integrate with other security solutions.
At Sangfor Technologies, we offer superior endpoint protection with Endpoint Secure. An advanced and comprehensive solution that provides the best Endpoint Detection and Response capabilities for your network and data safety. Endpoint Secure is designed to detect and respond to threats in real time while offering flexible deployment options and integration with other security solutions. With Sangfor Endpoint Secure, you can have peace of mind knowing that your organization is protected against today's most advanced threats.
Below video shows a simulated hacker attack triggered by a phishing email and how Sangfor can protect your organization against it. Watch it now.
Start protecting your endpoints now with Sangfor's Endpoint Secure. Contact Sangfor today to learn about how we can help you solidify your cybersecurity strategy.
EDR FAQs
While both EDR and conventional antivirus tools aim to shield devices from malevolent entities, their operational methodologies differ. Classic antivirus solutions predominantly scout for established threat signatures or known malware patterns. In contrast, EDR delves deeper. It persistently scrutinizes activities on endpoints and harnesses sophisticated analytics to pinpoint and tackle unusual behaviors or patterns, potentially representing uncharted threats. In a nutshell, while traditional antivirus responds mainly to recognized threats, EDR adopts a forward-thinking approach, detecting both familiar and nascent threats by observing device activities and network interactions.
Absolutely! EDR caters to organizations spanning diverse sizes and industries. Regardless of being a fledgling startup or a sprawling corporation, any entity that leans on digital infrastructures stands to gain from EDR's comprehensive safeguarding. In the ever-mutating landscape of cyber threats, adversaries don't discriminate based on size; they might target both renowned giants and smaller entities, possibly with less fortified security protocols. EDR offers an anticipatory defense layer, pinpointing and mitigating threats even before they magnify, making it an indispensable tool for organizations keen on fortifying their digital realms.
EDR has many benefits, predominantly its proactive monitoring capabilities for early threat detection. It responds rapidly to suspicious activities, mitigating potential breaches. EDR delves into a deep analysis of endpoint activities, highlighting vulnerabilities and helping in their prevention. It's remarkably adaptable, evolving to meet the dynamic requirements of businesses, and it effortlessly blends with other security platforms. Moreover, with its focus on quick incident resolution, EDR emerges as a cost-efficient defense against substantial financial and reputational setbacks.
EDR is crafted to work hand-in-hand with a wide array of security mechanisms. When paired with systems like Security Information and Event Management (SIEM), EDR platforms offer detailed endpoint insights. This invaluable data, when fed into SIEM systems, enhances threat intelligence and improves decision-making processes.
In environments that also utilize tools such as Secure Orchestration Automation and Response (SOAR), an EDR solution can contribute to a more efficient, automated threat response, ensuring that threats are not just detected but effectively neutralized. The true strength of EDR, particularly with a solution like Sangfor Endpoint Secure, is its ability to dovetail seamlessly with other cybersecurity infrastructures, creating a fortified and proactive defense against evolving cyber threats.