Threat detection is the process of identifying potential cybersecurity threats to your organization, and it's a vital part of keeping your business safe. Between 2020 and 2021, corporate networks saw 50% more cyber attacks per week, and 40% of small businesses that faced a severe attack experienced at least eight hours of downtime. 43% of cyber attacks are aimed at small businesses, but only 14% have the right threat detection and response tools in place to defend themselves. If you are still wondering why threat detection matters for your business, here's a closer look at how it can help protect you from of cyber threats.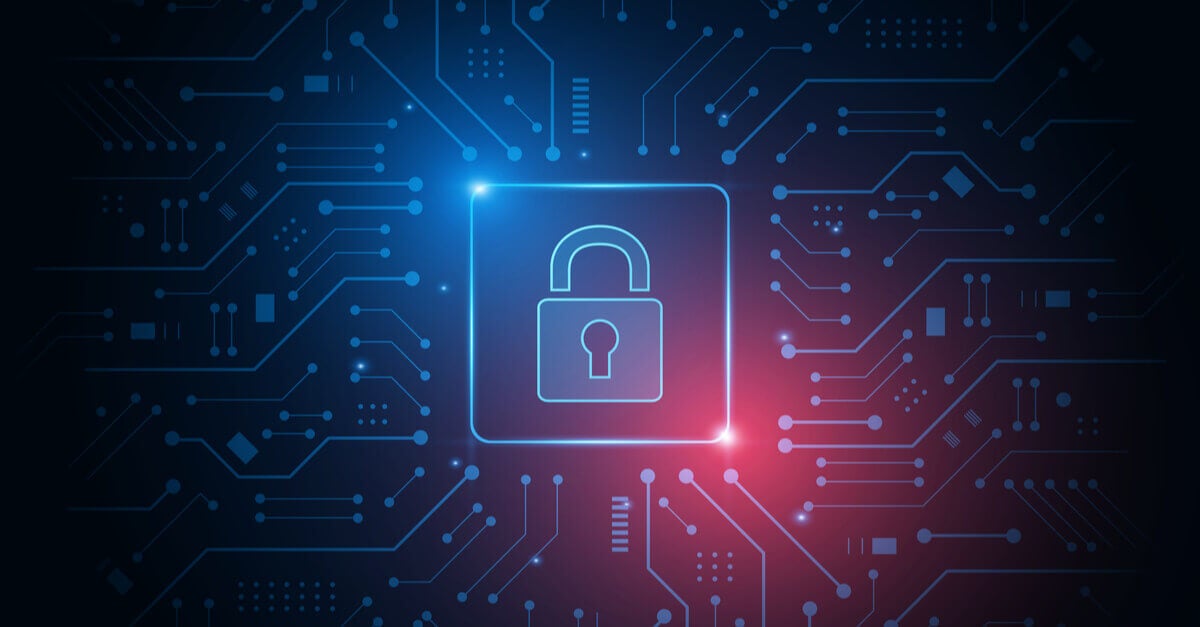 Threats Come in All Shapes and Sizes
There are all sorts of threats that businesses need to be aware of, from viruses and malware to phishing scams and denial of service (DoS) attacks. It's important to have a threat detection and response system in place to identify these threats so you can take immediate steps to mitigate them. The first step is understanding what kinds of threats exist and how they can impact your business.
For example, a DoS attack is designed to bring down your website or network by flooding it with traffic. This can cost you money in lost productivity and revenue, and it can damage your reputation if customers can't access your site. A virus or malware, on the other hand, can infect your systems and allow attackers to gain access to sensitive data or even take control of your devices. These are just a few examples of the many different types of threats that businesses face every day.
Passive & Active: Two Types of Threat Detection to Keep Your Business Safe
Now that you understand the importance of threat detection and response, let's take a look at how it works. There are two main types of threat detection: passive and active. Passive threat detection involves monitoring your network for signs of an attack or intrusion. This can be done with tools like firewalls, antivirus software, and intrusion detection systems (IDS).
Active threat detection goes a step further by not only monitoring for signs of an attack but also proactively testing your systems for vulnerabilities. This type of testing can be done with penetration tests, which simulate real-world attacks so you can see how well your defenses hold up.
Organizations typically use both passive and active threat detection methods to get the most comprehensive view of their security posture. By using these methods, businesses can detect potential threats early and take steps to mitigate them before they cause any damage.
Advanced Threat Detection and Response
Traditional methods of threat detection and response like signature-based detection relied on identifying the cyber "fingerprint" of the malware in order to prevent the system from infection. For many years, this form of threat detection and response had been effective against most viruses and cyber threats, but they are proving increasingly fragile in today's world against newer and continuously evolving forms of malware.
As newer malware and threats continue to find ways around older forms of cyber protection, a newer method of threat detection and response known as advanced threat detection has emerged to keep up with these looming threats. These threat detection and response tools work on the assumption that threats encountered will always be new and improved. Instead of searching an existing fingerprint database for guidance, these systems make use of automated monitoring, sandboxing, behavioral analysis, and other threat detection mechanisms to mitigate various advanced malware.
For businesses and organizations looking for a future-proof threat detection and response system that can mitigate even the most advanced threats and remain effective for years to come, advanced threat detection tools will prove to be a great investment. For this matter, Sangfor Endpoint Secure and Sangfor NGAF are both ideal products for businesses and enterprises with high-security demands.
Sangfor Endpoint Secure – Industry-Leading Advanced Threat Detection Technology
Designed to suit anyone from small startups to large organizations, Sangfor Endpoint Secure is an advanced dndpoint security solution capable of providing the most powerful malware and ransomware detection on the market. Endpoint Secure also integrates seamlessly with Sangfor's other security solutions, including NGAF (next generation firewall), IAG (secure web gateway), and Cyber Command (network detection and response) to form a holistic threat detection and response platform.
Aside from providing an elite level of cyber protection, Sangfor Endpoint Secure also offers many unique features that distinguishes it from other threat detection and response systems on the market, such as:
Endpoint discovery and unsecure endpoint detection capabilities to ensure that no device connected to the network is left unprotected.
The world's first endpoint ransomware honeypot that uses bait files to detect and block ransomware encryption in real time.
Vulnerability discovery capability that detects system vulnerabilities on all endpoint devices and enables simplified patching.
Innovative hot patching technology that remediates system vulnerabilities without having to reboot the system.
Event correlation with other security tools allow IT security professionals to investigate any previous breaches and gain a better understanding of how breaches occurred.
Flexible deployment with compatibility across multiple operating systems, such as Windows, macOS, and Linux, as well as virtualized deployment.
Due to its simplified security operations and maintenance, Sangfor Endpoint Secure can be easily managed by smaller IT teams and is an excellent choice for businesses of all sizes. It helped enterprises like J&T Express and Coca-Cola improve their network security drastically and eradicate long-standing cyber threats. We will cover more on this topic in the case study section of this blog.
Sangfor NGAF: Next-Generation Application Firewall
For organizations that need a holistic, enterprise-grade firewall with elite threat detection, Sangfor NGAF is the cream of the crop. It is the world's first AI-enabled Next-Generation Firewall fully integrated with web application firewall, antivirus, intrusion detection system, and real-time threat intelligence to effectively offer protection from up to 99% of cyber threats.
Sangfor NGAF can deal with anything from vulnerability scanning and SQL injection attacks to website defacement attacks and brute force attacks that crack weak passwords. Its advanced ability to interpret high-risk user behavior also offers an extra layer of early threat detection and response. It also benefits from features such as:
An all-in-one endpoint security management
A GUI dashboard that can help small to mid-size enterprises simplify network and endpoint security operations
More advanced malware protection against all malicious files, known, unknown, or zero-day
Thanks to its threat detection capabilities and easy operations and maintenance, Sangfor NGAF is one of the best next generation firewalls in the industry, especially for businesses that demand an elite level of security and visibility. In recent years, Sangfor NGAF's top-tier performance has earned the trust of government agencies like the Royal Malaysian Customs Department and helped them mitigate countless security threats.
Case Study – How Coca-Cola Fortified its Network Security through EDR
Aside from small businesses, large corporations are also common targets for hackers and their ransomware attacks. With thousands of employees and devices accessing their systems during daily operations, the networks of these corporations provides countless weak spots for hackers to launch their attacks.
In response to these potential threats, Coca-Cola Bottlers Management Service (Shanghai) Co., Ltd. (hereinafter SCMC) sought for early prevention by enhancing their threat detection and response with Sangfor's Managed Security Service with Endpoint Secure and Cyber Command (NDR) deployment.
Sangfor MSS helped SCMC establish systematic, standardized, and continuous security risk management and security operations management to achieve early detection, rapid containment, and complete remediation. In addition to the excellent threat detection and response that the security tools already provide, Sangfor security experts remain online 24x7 to conduct manual analysis and investigation of security alerts, helping SCMC isolate compromised assets and close the entry point of intrusions.
On average, Sangfor security experts responded in less than an hour for general vulnerabilities and less than 30 minutes for critical events. This highly efficient model of threat detection and response ensured a secure foundation for SCMC's digitalization and smart manufacturing aspirations.
Read more on this case study here.
Case Study – Eradicating Ongoing Malware Infections for J&T Express
J&T Express is a globally known logistics company that currently processes the largest shipping volume in Indonesia and employs almost 350,000 employees worldwide. After an accelerated transition into the digital world, the company found itself under the constant threat of ransomware attacks that could significantly impact its business operations. They promptly came to Sangfor for help.
After lengthy discussions with J&T Express and a thorough analysis of their existing security infrastructure, Sangfor experts assembled a comprehensive threat detection and response solution that combined Cyber Command, NGAF, Endpoint Secure, and Internet Access Gateway.
The new setup significantly improved the company's threat detection and response capabilities. External attacks, even the most advanced and complex variations, can be detected and displayed in real-time. Risks to internal host were quickly identified and mitigated, providing complete security surveillance for the organization while ensuring optimal operational efficiency.
Read more on this case study here.
Secure your business with Sangfor's cyber security solutions
In today's highly digitalized business world, threat detection and response acts as an essential layer of defense for any business and can be the difference maker in their long-term success. If you want to learn more about keeping your business secure from cyber threats, don't hesitate to contact us today.