Most companies would struggle to do business without enterprise Wide Area Networks (WANs). These are crucial components for linking computers globally to exchange information. With the use of WANs, information can be sent and shared almost instantaneously while facilitating a wide range of services - the internet being a wide area network itself is a testament to this.
The WAN model has proven effective but not entirely perfect and various shortcomings became clear with the rising prominence of cloud technologies in business operations, plus the adoption of software-as-a-service (SaaS) and infrastructure-as-a-service (IaaS) applications in their various clouds. SD-WANs were introduced as the solution to these issues. This article will explain the details of SD-WANs - touching on what they are, how they work, the problems they combat, and what benefits they provide.
What is SD-WAN?
SD-WAN stands for Software-Defined WAN and is a type of enterprise-wide area network (WAN) that uses software to define and manage network connectivity.
SD-WANs can be typically used by a business to connect multiple locations, such as branch offices and data centers. SD-WANs are also compatible with any type of network - including public and private networks.
SD-WANs have many advantages over traditional WANs - including improved performance, reduced costs, and increased flexibility, and are now becoming increasingly popular as businesses look for new ways to improve their WAN performance.
What is SD-WAN used for?
In the wake of cloud adoption and new business models, SD-WAN is typically used by companies looking to enhance their network connectivity across various locations in terms of speed, security, reliability, and efficiency whilst simplifying their overall network management. Their architecture fully supports applications hosted on clouds, SaaS services, and more, allowing for the deployment of different protocols across the same physical infrastructure. This reduces the need for conventional WAN models that need to manage all their data in a data center or central hub.
How does an SD-WAN work and how is it different from a WAN?
Cloud-based applications host a number of benefits but can also be incredibly taxing on older network infrastructure. They send significantly more traffic than WANs are typically intended to facilitate through their dedicated but expensive MPLS routing.
Comparatively, SD-WANs can use several different forms of transmission platforms - including 4G or 5G LTE, broadband internet, and more. Through intelligent programming, SD-WANs can choose the appropriate method for traffic and present a far more efficient system for connecting, especially for cloud-first organizations looking for the best levels of application performance.
While WANs can be secured through their use of a private MPLS connection, SD-WANs utilize encryption technology to stay protected over a range of networks, as their gateways facilitate the use of hybrid WAN.
Furthermore, the traditional enterprise-wide area network model often couples its networking hardware to its control mechanism - meaning that adjustments or updates to computers have to be done individually. Any large-scale organization with operations in several offices or in multiple countries will have difficulty making these changes - which can also be time-consuming, tedious, and prone to accidents.
SD-WAN technology decouples the networking hardware and control mechanism - allowing for a more efficient approach when managing an enterprise-wide area network. Network admins are able to make changes from a single, centralized control panel.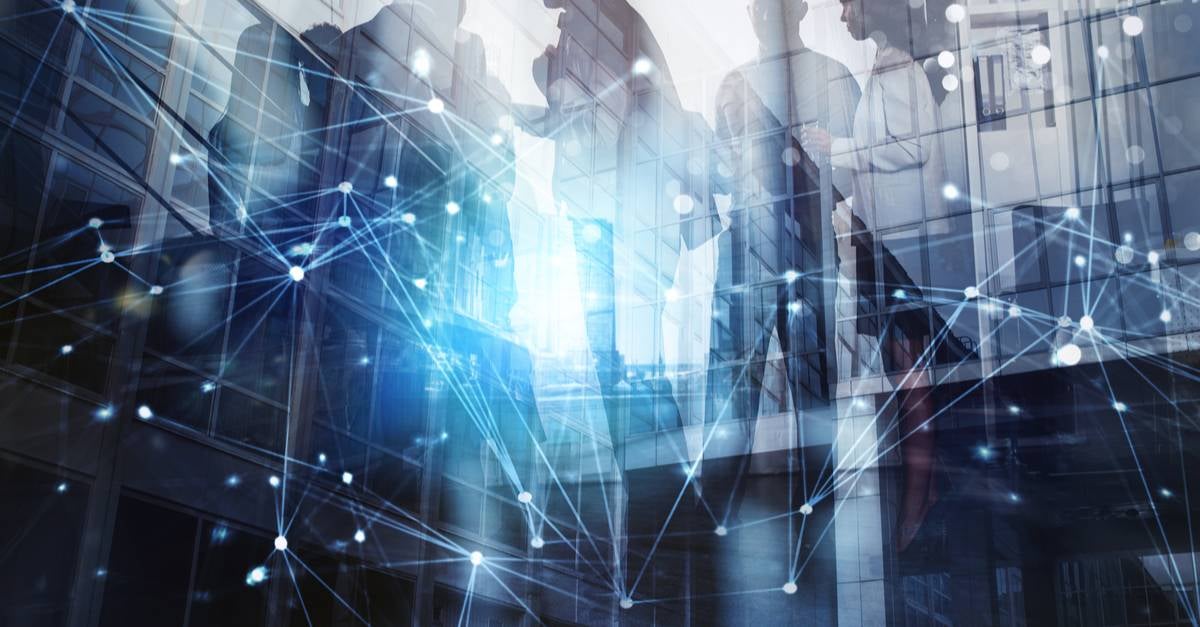 What problems does SD-WAN address?
Administering a traditional WAN can be very costly and rigid, involving a high level of technical complexity that may use up valuable resources to configure and manage. With SD-WAN, these problems can be combated with its adaptable nature and ability to respond to network traffic problems in real-time via intelligent best-path routing. It also boosts operational efficiency through its programmable network devices that enable remote updates, alleviating the need for on-site network management and troubleshooting.
What are the business benefits of using a SD-WAN?
The benefits of SD-WAN for organizations are plentiful, in terms of cost-effectiveness and operations. Some of them are:
SD-WANs are designed to cope with high amounts of traffic stemming from the use of cloud-based services.
Instead of relying solely on MPLS connection technology, SD-WANs utilize a combination of the most effective routes to reduce cost and reliance on dedicated lines.
SD-WANs operate with reduced latency and increased speeds in comparison to WANs.
Most SD-WAN technologies, including those offered by Sangfor, are designed with security components to keep crucial business data safe and protected against threats.
Management of an SD-WAN is made easier with a decoupled and centralized control mechanism.
SD-WANs can be easily scaled and are ideal for growing businesses and enterprises.
Bring digital transformation to your organization with Sangfor - Sangfor's Next-Generation SD-WAN
Next-Generation SD-WAN is Sangfor's answer to more efficient cloud-based technologies and provides businesses with the ability to adapt to modern-day computing with ease. Sangfor's Next-Generation SD-WAN is capable of analyzing the quality of links in real time to choose the best route for application traffic. This helps guarantee a stable, reliable, and highly secure user experience. Additionally, Sangfor's SD-WAN has an automatic and imperceptible fail-over to ensure seamless operation in the event of link failure. Businesses that work with Sangfor can also manage and operate their enterprise-wide area network through a centralized management and Security Operations Centre (SOC) - which offers real-time security, VPN, and branch status updates.
Traditional enterprise-wide area network technology is becoming increasingly complicated to manage and expensive for businesses to operate. Shifting to SD-WAN empowers your organization to take full advantage of modern cloud-based applications and save both money and time. Wtach this detailed whiteboard video to learn how Sangfor SD-WAN can help your organization increase its business productivity, boost its security and reduce its bandwidth costs.
Traditional enterprise-wide area network technology is becoming increasingly complicated to manage and expensive for businesses to operate. Shifting to SD-WAN empowers your organization to take full advantage of modern cloud-based applications and save both money and time.
To learn more about SD-WAN and how it can benefit your business, please get in touch with us.
Frequently Asked Questions
SD-WAN can be defined by a few key components that set this type of technology apart from traditional WAN. Most prominently is its level of flexibility in terms of WAN connectivity, which allows organizations to access their network from any location so long as they are using a device connected to the internet. This also enables companies to connect securely, where any data sent through the SD-WAN is encrypted, effectively protecting sensitive information. Lastly, SD-WANs enable companies to optimize applications, especially those that are prone to the effects of delay and data packet loss, ensuring that all applications run smoothly without disruptions, no matter where the user is working from.
There are multiple types of SD-WAN solutions available according to different enterprise needs and network architectures. The most popular types include On-Premises SD-WAN, Cloud-Enabled SD-Wan, and Hybrid SD-WAN.
SD-WAN acts differently to traditional WAN technologies due to its centralized network management, cloud-readiness, application optimization, ability to use multiple connections at once, scalable nature, enhanced security, and cost-effectiveness.