Customer Background
The NED University of Engineering & Technology was established in March 1977 under an act of the Provincial Assembly of Sindh. The NED University is thus one of the oldest institutions in Pakistan for teaching and producing Engineering graduates.

Customer Demand
Difficult to allocate and manage bandwidth
The old solution cannot integrate with Radius there cannot provide clear reports.
Unable to manage user-based Internet permissions
The online behavior of visitors cannot be effectively tracked
Unable to control unknown threats and event handling suggestions
Poor network security visualization
Sangfor Solution for Customer
Sangfor has placed one NGAF and one IAM in NED Karachi. NGAF is deployed as an internet gateway, IAM is in bridge mode which is placed after NGAF. NGAF is helping NED to protect its users and servers from outside attacks, providing users with simple and professional reports. IAM is helping NED to do users' authentication, bandwidth management, granular application control, quota policy, and user report.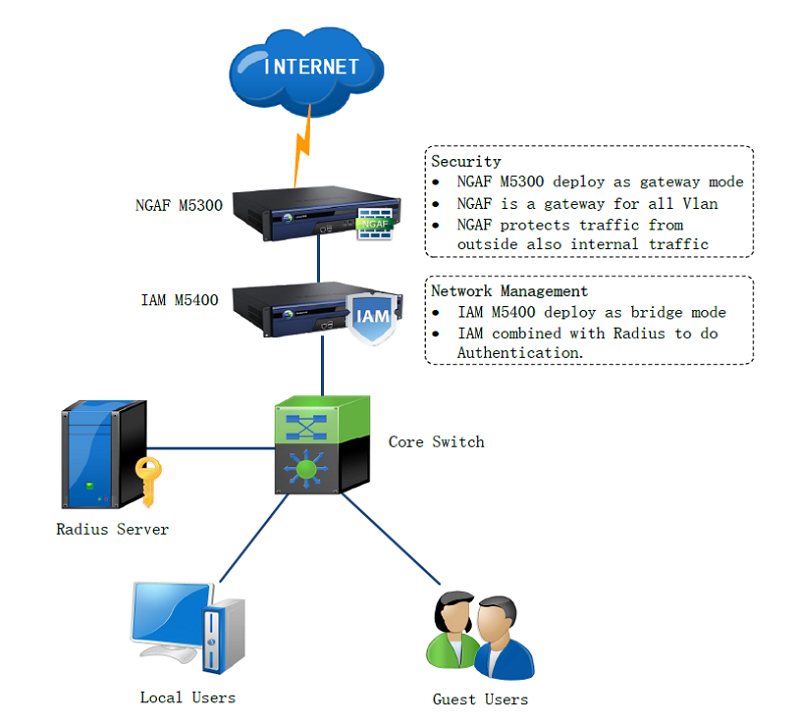 Customer Benefits after Deploying Sangfor Solution
Full visibility and detail reports, making monitoring easier
Bandwidth management is more flexible with role-based, time-phased management
Simple and convenient application control
Give network administrators advice on handling different threats
Professional NGAF provide a safe network and full security visibility
---